Sometimes you feel like not bothering so much with what you throw on yourself in the morning, but would still need a clean look for the day at work. Here is me on a day like that. A simple (doesn't even have to be ironed) shirt, casual wool tie and some fresh knitwear on top.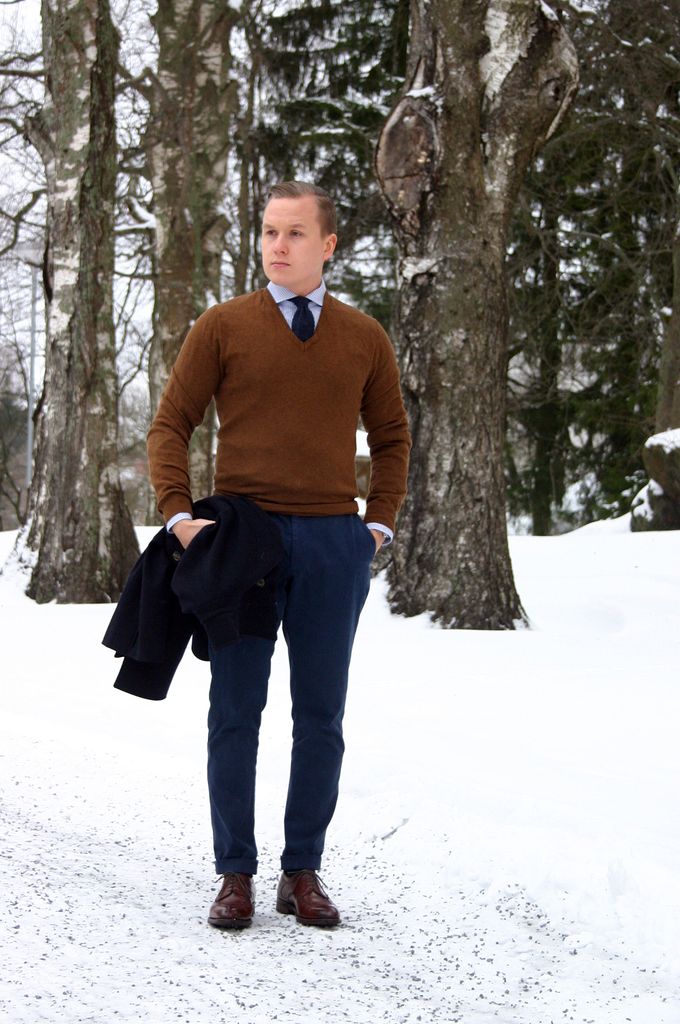 The cotton v-neck is from H&M, shirt from SuitSupply, donegal wool knit tie from Berg & Berg, chinos from Incotex, brown Fair Isle socks from Falke and the split toe derbies from Loding.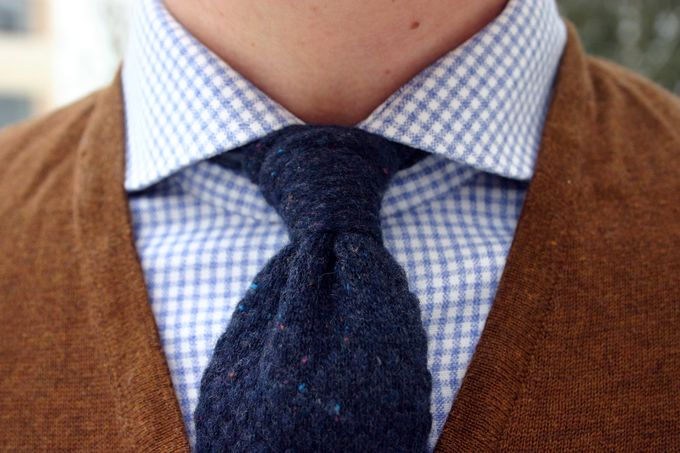 The vivid donegal wool with the specks of color looks fantastic and works great for this season.
What I think is the key at casual combinations like this, is to keep the colors and materials fresh and simple. The dark blues, browns and a touch of white with only one subtle pattern is something that's pretty hard to get wrong. Just avoid too bright colors.