Alden Plaintoe Bluchers And A Field Jacket
A casual weekend look for a change. The upside in a super mild winter such as this one (was, now it's the usual -20 Celsius) is definitely being able to go on with your fall gear and not having to wear the heaviest clothes. Despite being fairly new, my M-65 has already seen a lot of use and has definitely been worth the little money I invested in it. This kind of a casual look is where it really shines.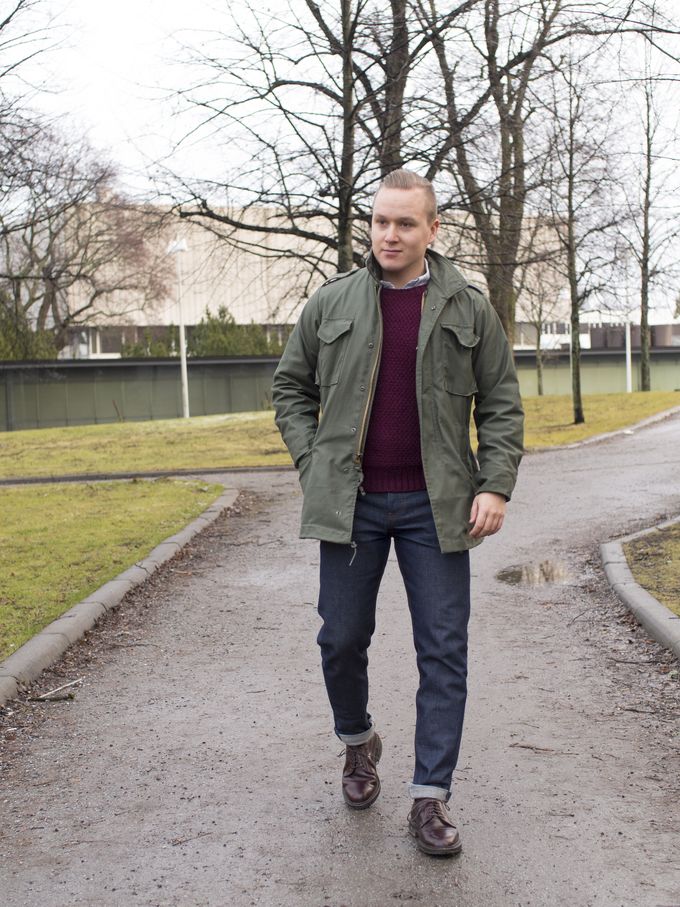 The jacket is a slimmed down Alpha Industries M-65, basketweave wool knit from Zara, OCBD from Polo Ralph Lauren, belt from Equus Leather, denim from Norse Projects, socks from Berg & Berg and plaintoe blucher shoes from Alden.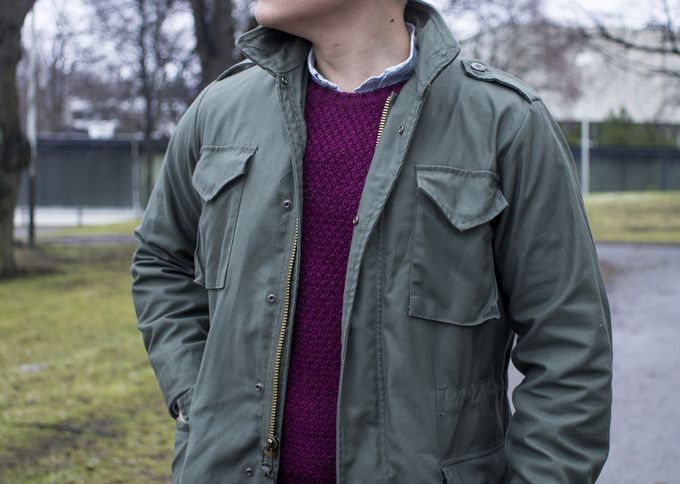 This basketweave knit has really surprised me. Originally it was a kind of an impulse buy from Zara (Oh, look, they have 100% wool sweaters in cool colors!), but it soon became apparent the wool was just too rough. It pretty much scratched the life out of you within hours. I started wearing it again this fall however, this time with heavier shirts. Over months the wool fibers have broken down and the fabric has softened up quite radically, and it's now a fairly ok piece with a nice slim fit. Looks good as well.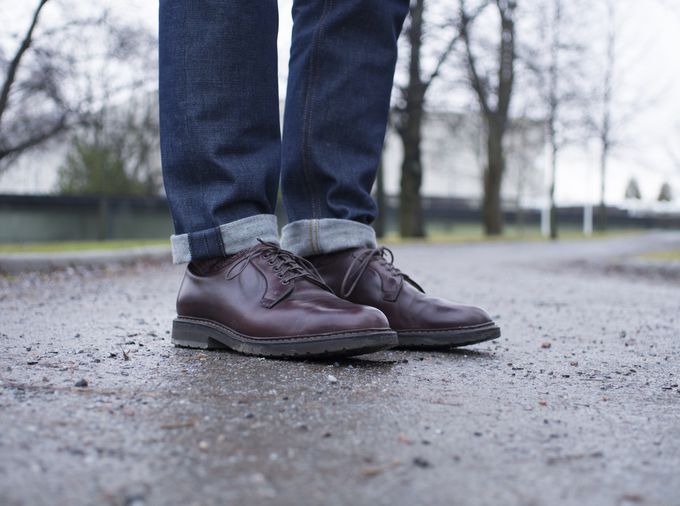 The lug sole Aldens have seen a lot of use now, and I'm happy to say they aren't too slippery. Also, after the winter finally arrived here a bit more than a week ago, I've noticed they're a very warm pair of shoes. The extra elevation you get from the thicker soles not only helps you with mud and stuff, it also keeps your feet considerably warmer than rugelar thinner soles.
Also, remember to check last week's guide for getting an unstructured jacket. Later today, I'll be adding a bunch of some great new jackets that have been added to the market over the week. There is starting to be quite a lot of good knowledge shared in the comments, too.