Alden Unlined Chukka Boots
So, after a rather long search for a bit more "street" summer shoes I ended up choosing Alden's unlined chukka boots in snuff suede and Leydon last. I found this pair from a fellow blogger. They were used a few times and didn't fit my friend that well. I knew Leydon fits me perfectly in US 8.5 D though, so when I heard these were available I knew I had found my pair.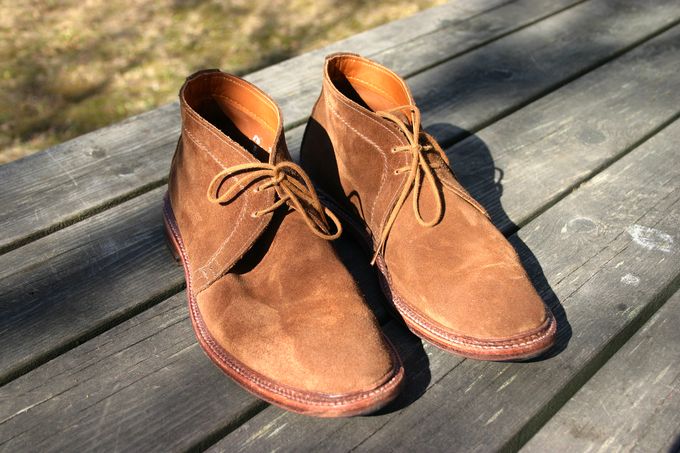 I had two options I was considering originally, these and Alden's sand colored plaintoe derbies. Having the opportunity to get these for a very reasonable price, I could not pass it. However, I'm still looking for a pair of Alden plaintoe derbies, unlined or lined, and in either Barrie or Leydon last.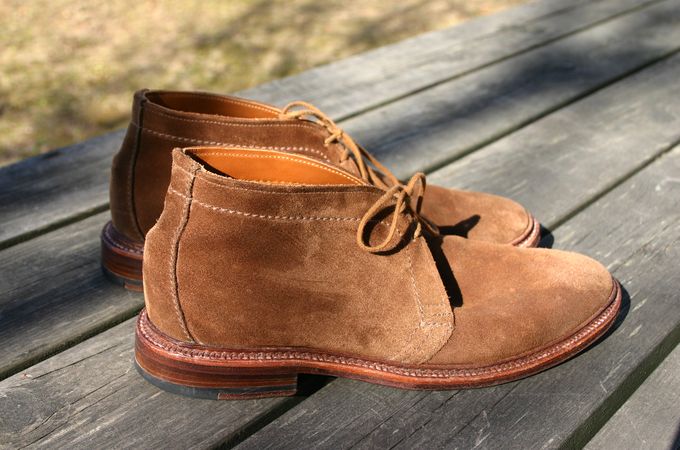 What I like especially about this pair, is definitely the combination of the unlined snuff suede, the beautiful lines of the Leydon last and the rich brown welt with white stitching. Also, the wedge-like profile of the shoe simply gives Alden's model an edge over other brands' similar chukka boots.