Alpha Industries Field Jacket in Early Fall Setting
Something more casual this weekend as we have a couple of shots from last week. A true "dog walking outfit" that is both comfortable and stylish.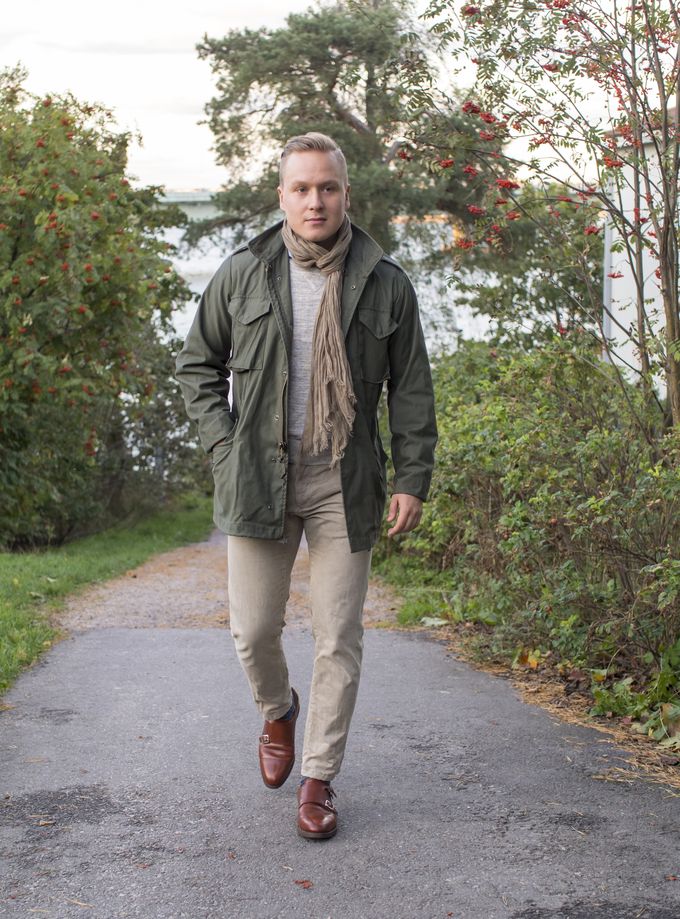 The field jacket is from Alpha Industries, sweater from H&M, shirt by Trashness, linen scarf from Massimo Dutti, bridle leather belt from Equus Leather, trousers from Incotex Red, socks from Berg & Berg and shoes from Meermin.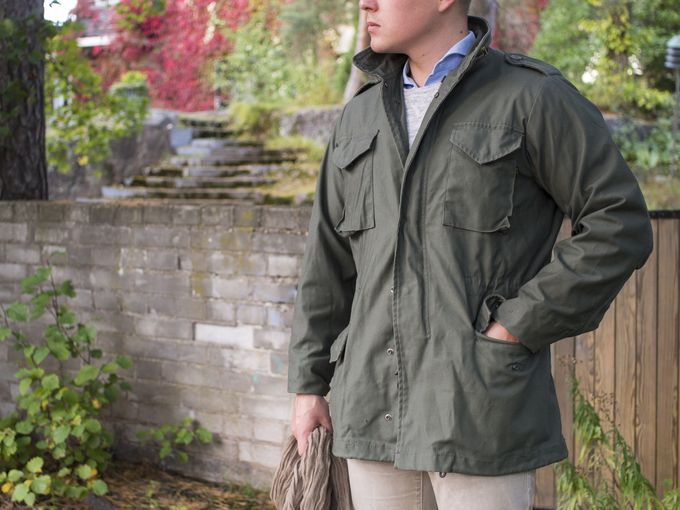 A slim but not tight fit is pretty much what you want from a field jacket like this. If there's enough room for a heavier knit it's still an option when the temperatures go properly down.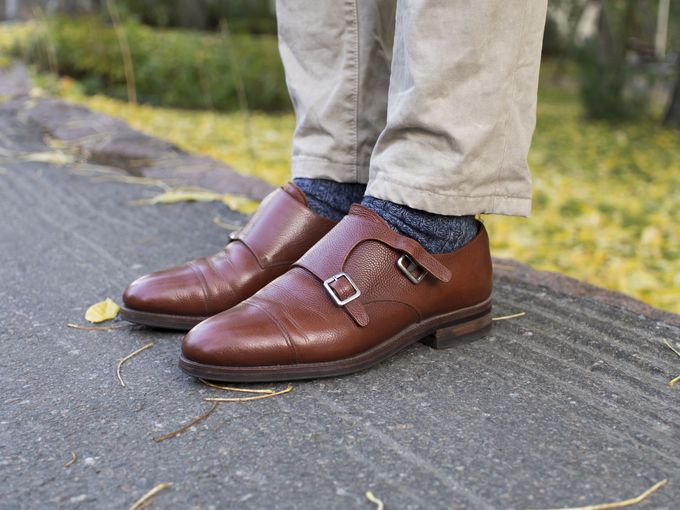 Soon two years old, my Scotch grain calf double monks from Meermin are always a good option for casual fall and winter outfits like this.