Alpha Industries M-65 In Winter Conditions
Another more casual look, this one's pretty basic weekend wear for this time of the year. When the temperature is hovering around zero it's usually not really cold enough to wear heavier coats or jackets, and simply having some heavyweight knitwear under an unlined jacket combined with a warm scarf (which is in my gym bag in the pictures) is just fine.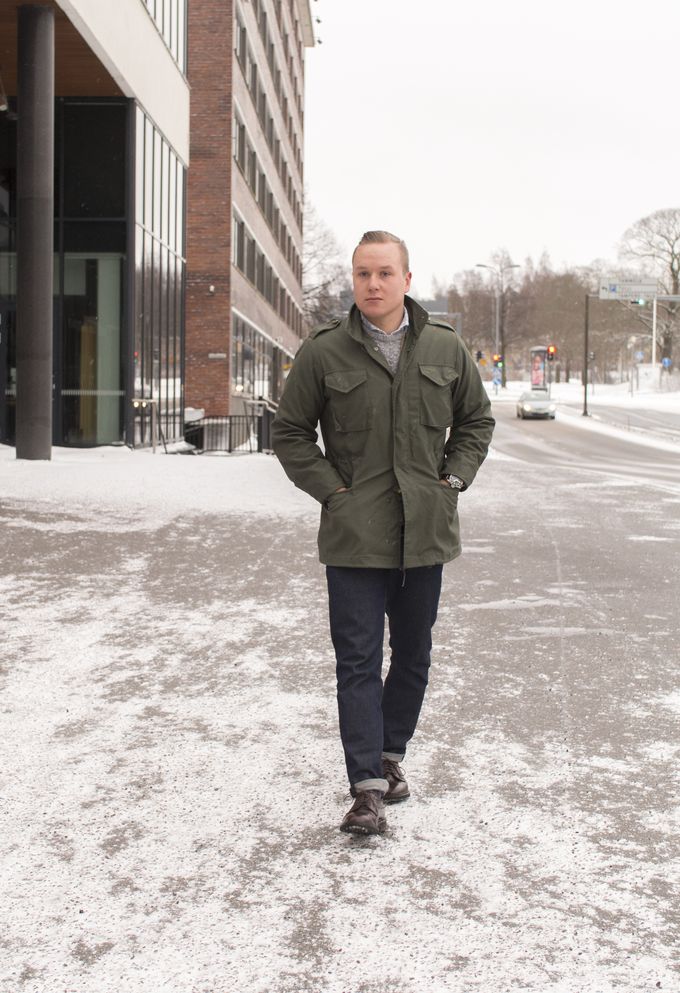 The jacket is an altered Alpha Industries M-65, basketweave knit from Berg & Berg, cotton flannel shirt from SuitSupply, bridle leather belt from Equus Leather, raw denim from Norse Projects, Fair Isle socks from Falke and plaintoe bluchers from Alden. On my wrist is my Armida A-2 500 with a brown leather NATO strap.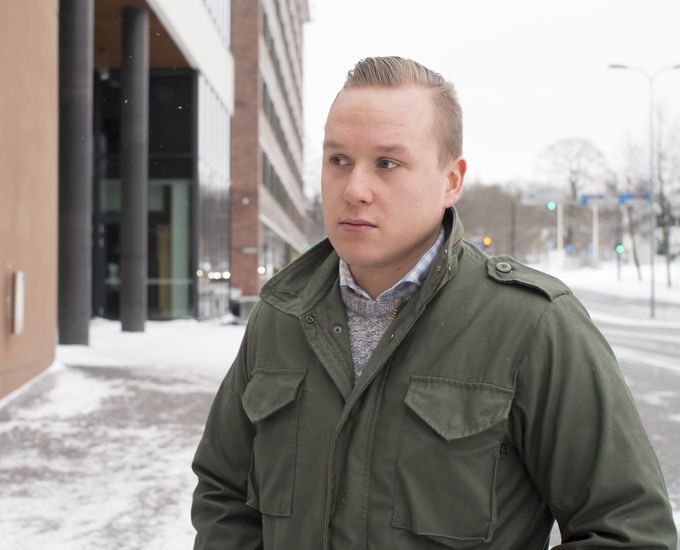 The basketweave wool sweater from Berg & Berg has seen a lot of use already, and I think now that the weather is going to get colder it'll be in even more active use. Worn here with my M-65, they make a comfortable pair of clothing for about +5 to -3 degrees Celsius type of conditions.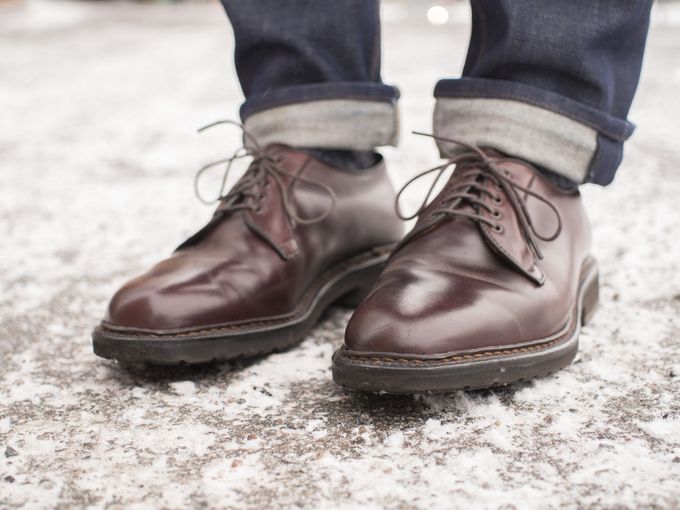 Coping well with the wintery conditions, my new Aldens are comfortable and have a great presence for a look like this. The only problem I've experienced after wearing them for some days is that due to a lot of vertical room in the vamp area (and the somewhat low profile my feet have), there's a rather big crease forming on the same area. Might get a pair of extra insoles to have a little bit tighter fit and see if it helps to counter the problem.