Some casual inspiration for the weekend, this is actually what I wore to work yesterday. I had an early morning run and was feeling kind of "hot" so I figured I'd go for a proper casual Friday and try out some of my new gear. Nothing that special, just a few basic, timeless items from good materials. The fit of all pieces is fitted yet relaxed.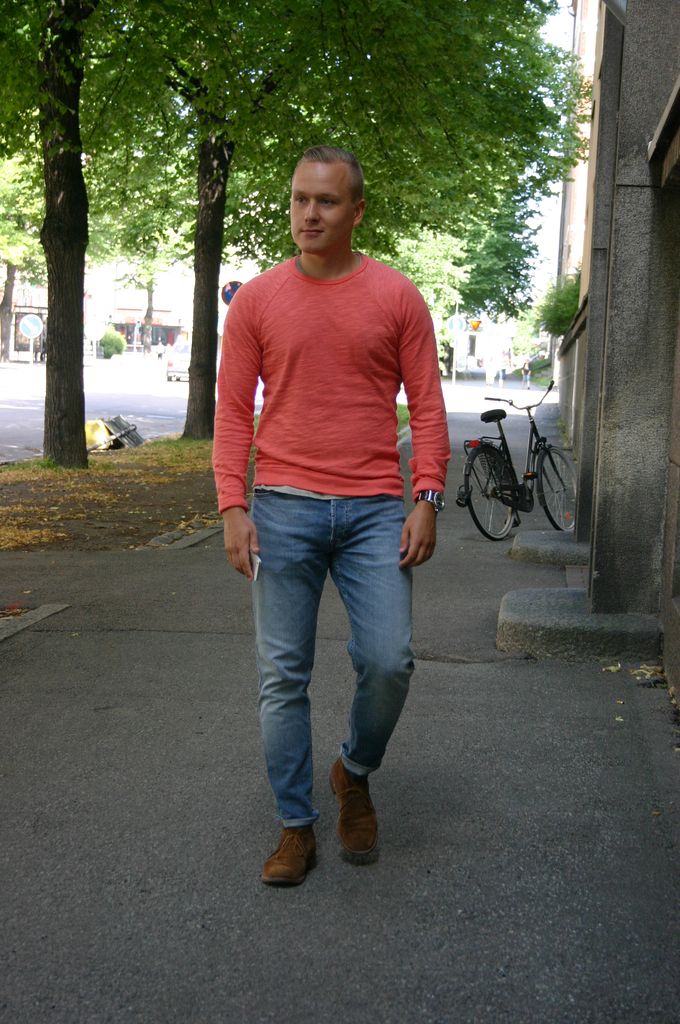 The cotton knit is from Rag & Bone, super soft grey t-shirt from Levi's Vintage Clothing, woven leather belt from Berg & Berg, jeans from Wrangler, ribbed cotton socks from H&M, unlined suede chukkas from Alden and the automatic diver watch from Armida (A2 500).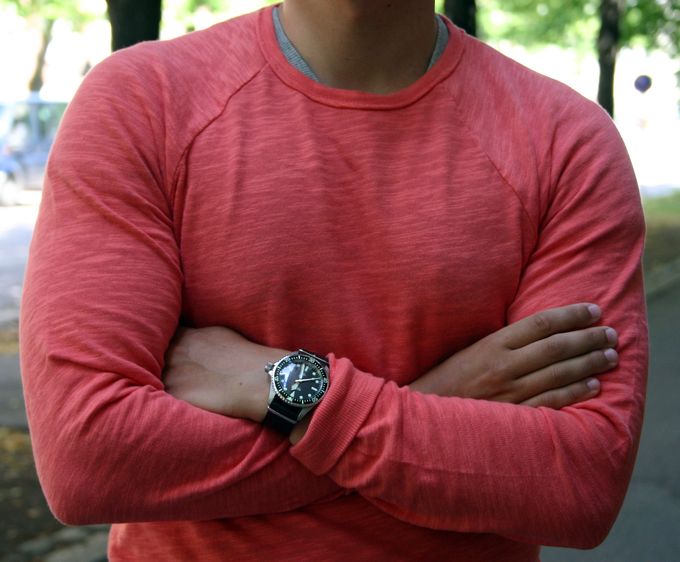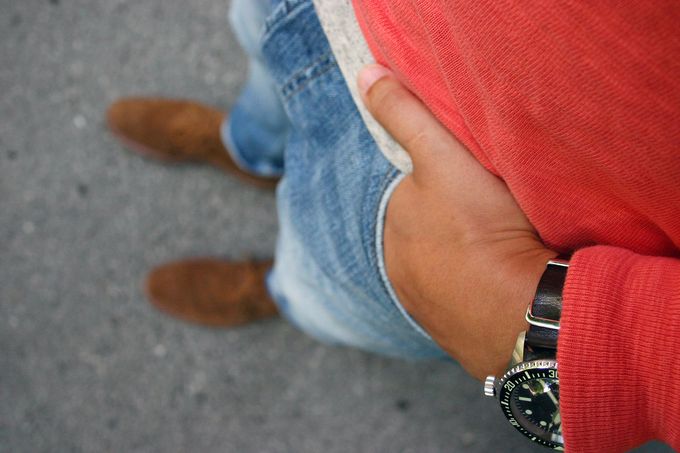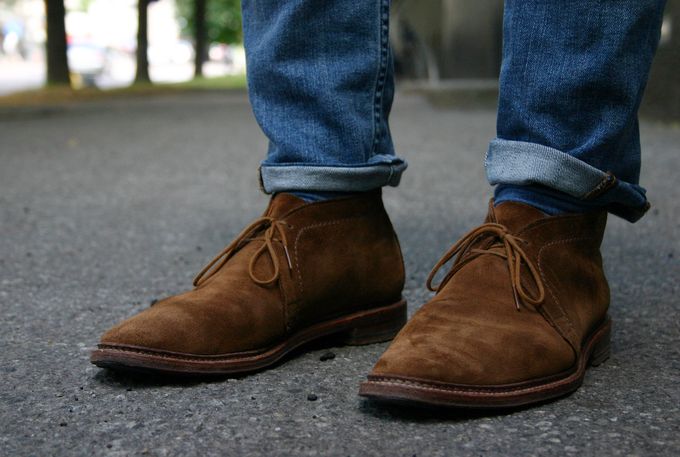 And there, a few detail shots. More tomorrow so stay tuned and remember to enjoy your weekend.