As A Follow Up To Yesterday's Post
As a follow to yesterday's post, Yoox just bumped up their sale to -50%. On top of the jackets I picked, you might want to check the sport coat selection of LBM 1911 and Tagliatore, for example.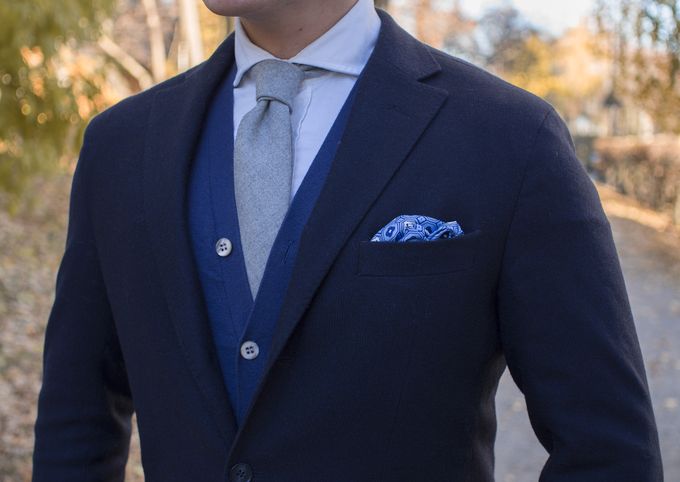 That is, if you're looking for an unstructured winter jacket (like the one seen above). Some goodies are still left, such as this one which costs practically nothing and by the looks of it is probably the same model as my green LBM 1911 moleskin jacket.
And in the picture you'll find a Luigi Bianchi Mantova unstructured jacket, SuitSupply shirt, Berg & Berg wool tie, Turnbull & Asser pocket square and a SuitSupply cotton cashmere cardigan.