Aspinal of London Messenger Bag Examined
Perhaps in a bit more informative text this time, I will write a short review of a messenger bag I've now used for almost two years.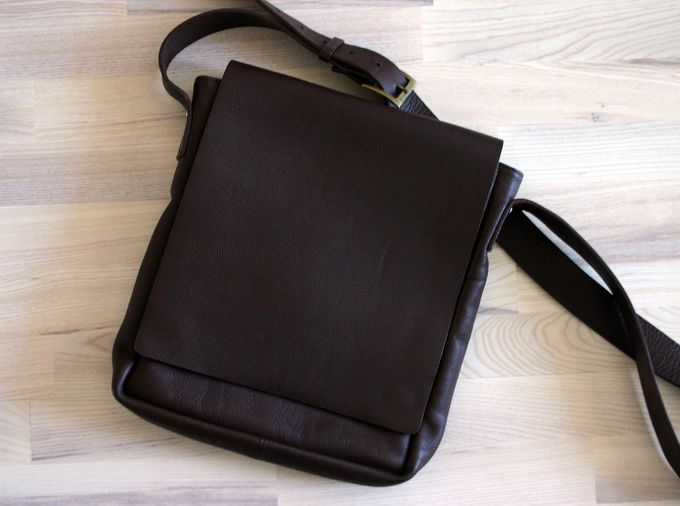 The bag is from Aspinal of London, an English company focused on items made of leather, precious metal accessories, jewelry and that sort of things. Their bags are quite good looking, but prices a bit steep. When buying this particular item, I was looking for an elegant and compact messenger bag made out of full grain leather and big enough to house a 12" laptop.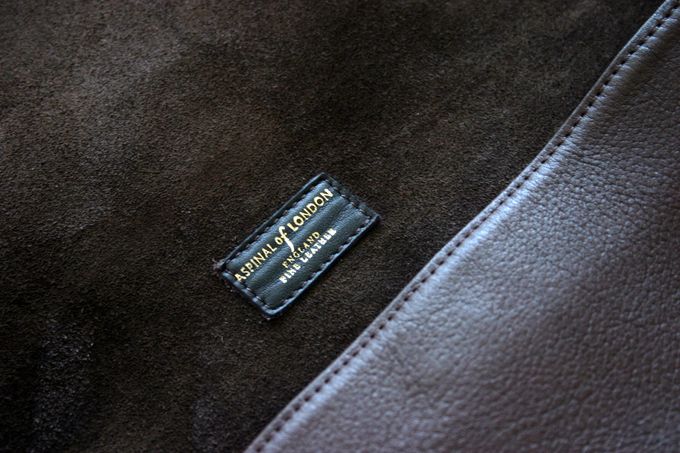 The design is very much to my liking. Nothing extra, no ugly logos, and the magnet closure that doesn't have any straps that break the beautiful lines. The leather used is a grained brown full grain leather, and the back of the flap and the inside is lined in one of the softest to touch suedes I've ever touched. The materials along with the simple design were the main reason I got this bag, and after one and a half years they show no signs of wear (almost, but read on).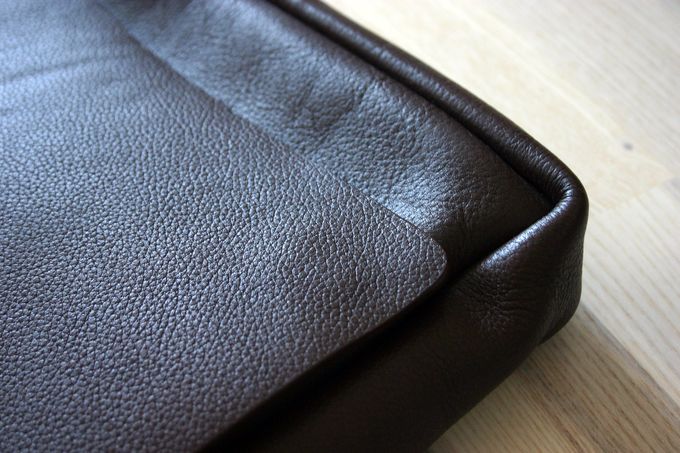 The leather is quite thick and very soft, but hasn't taken any damages to the corners or other parts that tend to get more wear. The brass magnets are nicely hidden behind the flap. Furthermore, all brass items seem to be of pretty good quality and have patinated nicely.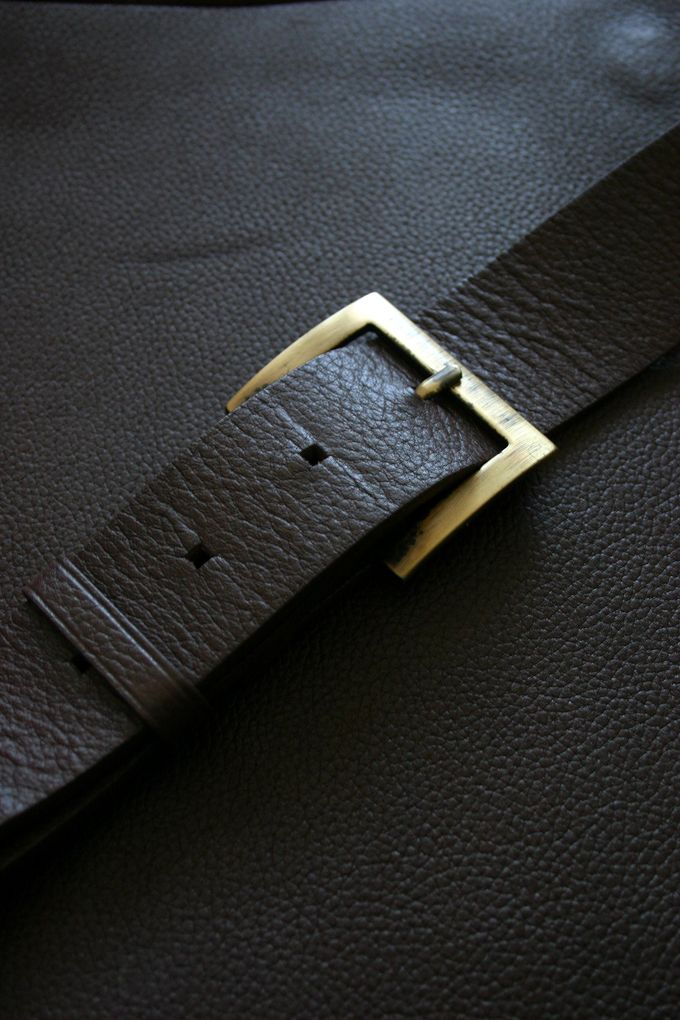 It houses my 12" work laptop just and just. A half an inch shorter computer would allow the closet he magnet closure at the "mouth" of the bag, but I've managed like this without any problems. The inside also holds a few pen holders and pockets along with one bigger pocket with a zip closure.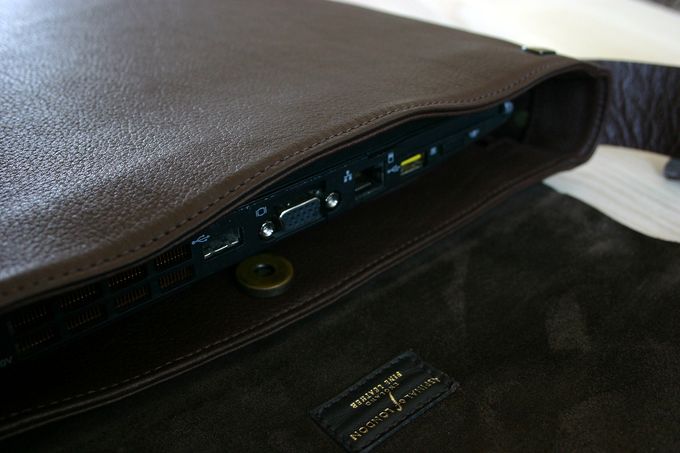 The only criticism comes for the cracked surface at the edge of strap, seen in the below picture. This type of strap isn't the most practical one the cracks are perhaps inevitable, so not a massive surprise at the end of the day. A strap made out of a single piece of full grain leather with some kind of padded piece in the middle would be the most durable and my choice, and is actually found from Aspinal's current messenger bag alternative.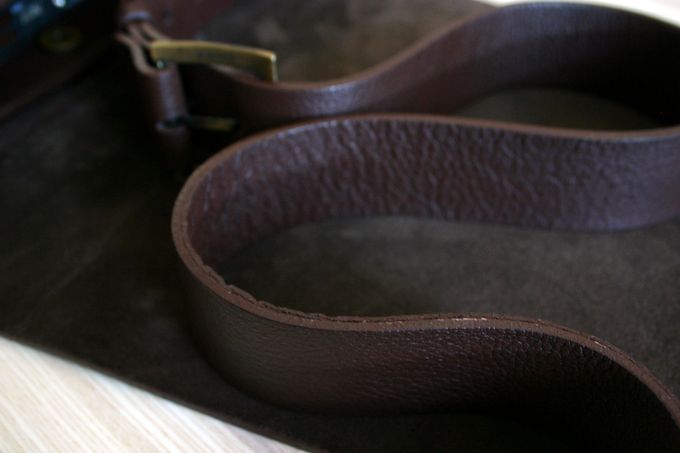 So, I must say I've been very happy with this purchase. Quality bags are always great investments and one of those wardrobe staples that everyone should take seriously. A good looking and long-lasting bag is something that will always stand out in a good way, but never look too .