Berg & Berg Fall/Winter 2016 Accessories
This time my review of Berg & Berg's fall and winter collection comes a little bit later, as I actually wanted to use these lovely accessories a little bit before I made up my mind on each one (also me being insanely busy lately played a small part in the delay). I received the items earlier, already more than a month ago I think, and they've been part of my daily rotation ever since. This post will give some thoughts on each of the ties, scarves and pocket squares.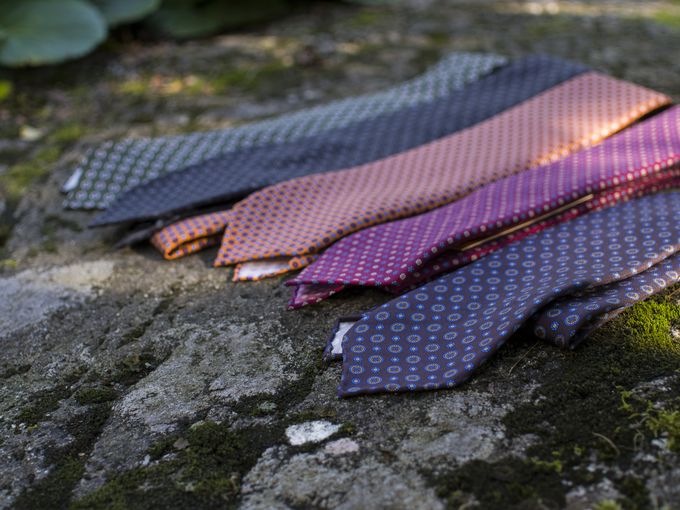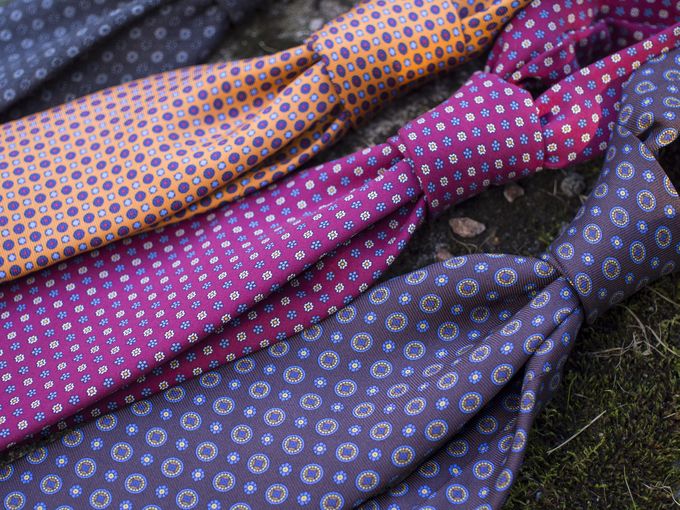 First up, we have five printed ties I selected from the collection. As you might've noticed, I'm a huge fan of printed floral ties and tend to use them on a daily basis. The pieces I selected for review were all choices I felt are versatile and quite easy to combine into any kind of a formal or semi formal outfit. Apart from the wool flannel tie, they also do the job regardless of the season, making them great pieces if you're looking into getting one or two florals to use around the year.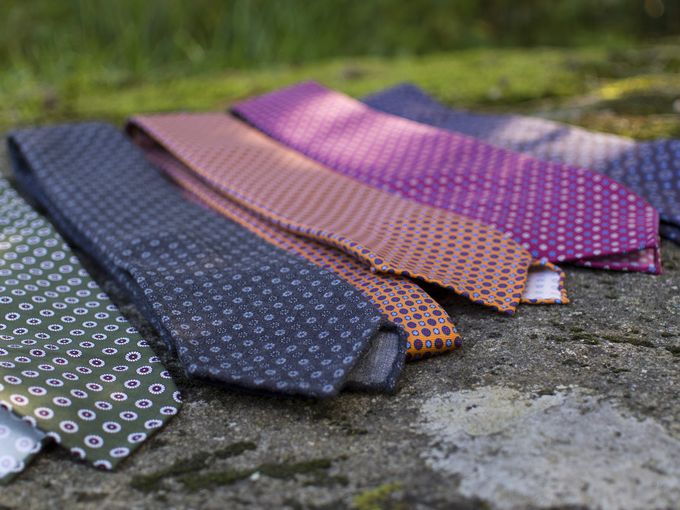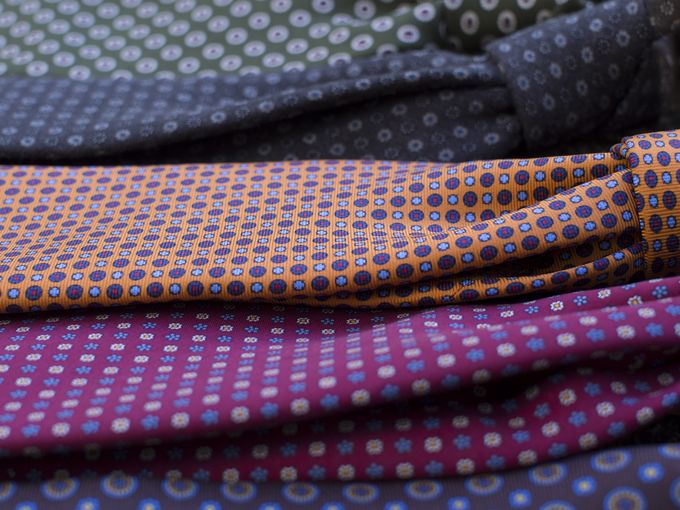 The ties I selected for the review include a handrolled Schappe silk sand washed silk tie, orange handrolled small pattern printed silk tie, chocolate brown six fold printed silk tie, moss green six fold printed ancient madder silk tie and a grey handrolled floral print flannel tie. All these models can be seen in action on my Instagram in pictures from the last few months, so if you're interested in how to combine them I'd check those out. 
From technical perspective, my favorite ties from the bunch are definitely the orange and the chocolate brown silk ties. Both have immaculate weight and construction, making it super easy to tie a perfect knot every time. The cardinal red Schappe silk tie has the best-looking material I've seen in a while, but I feel it takes a bit more skill to tie the perfect double four-in-hand with this piece.
The matte-colored sand washed silk feels a bit different and due to its surface, acts a bit differently to regular silk. It has normally taken perhaps two tries to get the knot I wanted with it, but once you nail it it's probably the best-looking deep red silk tie to use with your navy flannel suit. 
The moss green six fold tie actually sort of feels like the Schappe silk tie, but is easier to handle. The design and the color palette on this tie is amazing in my opinion, and it has already seen  a lot of use. This type of green is as versatile as almost anything, also looking good with navy and even blue suits (regular green doesn't). If you want one green floral tie, I don't think you can get anything better than this one.
And finally, we have the flannel tie. I really liked the wool ties from Berg & Berg's last year's collection, so I really wanted to try one this time as well. As I own a hefty selection of solid or textured solid wool ties, I thought I'd try something with a pattern. The grey on grey flannel tie looked like a great option to wear with my navy pinstripe flannel suit, so the choice wasn't too hard. The tie itself is a solid pick up if you're looking for a grey wool tie to wear during winter. The weight of the material is very optimal, making it easy to tie a beautiful knot without having to tryhard it. Well done here as well, then.
Then something I was really looking forward to: large pocket squares in the glorious full 16"x16" size. I chose the pocket squares that I thought had the most versatile colors, the olive red rosette print pocket square and the burgundy rust paisley print pocketsquare. The material in these squares is a pleasantly matte-colored silk, edges handrolled and I feel the colors are great for the season, but even after experimenting with them I can't really get passed the borderless design. In a way this is a shame, as I'm really glad Berg & Berg finally made some full size pieces. The squares are fine as they are (and very cheap), but I feel like they would've been a lot cooler if a bit more thought was put into the design. Even with a tad higher price the they would've been great, and I truly hope the company would introduce full size squares with the designs they had last year, some time in the future.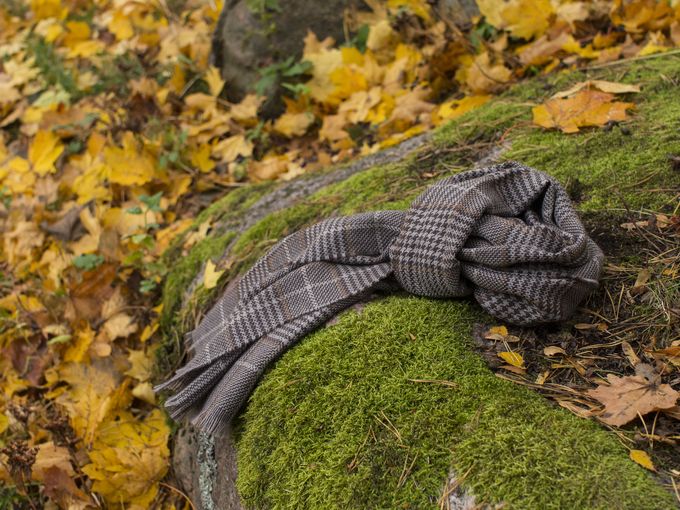 The chosen scarves were nougat Prince of Wales check wool scarf and olive windowpane wool cashmere scarf. The first one is simply put a good brown scarf with an interesting pattern. The weave is very similar to this Berg & Berg scarf I've now been actively using for a few years, airy and very warm. The olive scarf is 50% cashmere, and it feels like it. The fabric is super soft to touch and the scarf is really warm. it also doesn't seem to leave broken fibers to your clothes, something that low quality cashmere tends to do a lot (this is a big positive feature by the way). The windowpane pattern gives it some texture when looked at from further away, and the colors are amazing for fall and winter. I'd say this item is a real keeper, and for the materials I feel like the price is not too bad either.
At the end I want to give a shoutout to a particular tie that seems to have been reintroduced, one that has been one of my absolute favorite ties. The semi solid cashmere ties are available again, and if you're looking for a basically solid-colored wool tie, it doesn't get any better than this. You can see my blue one in a lot of my content, to, if you're interested.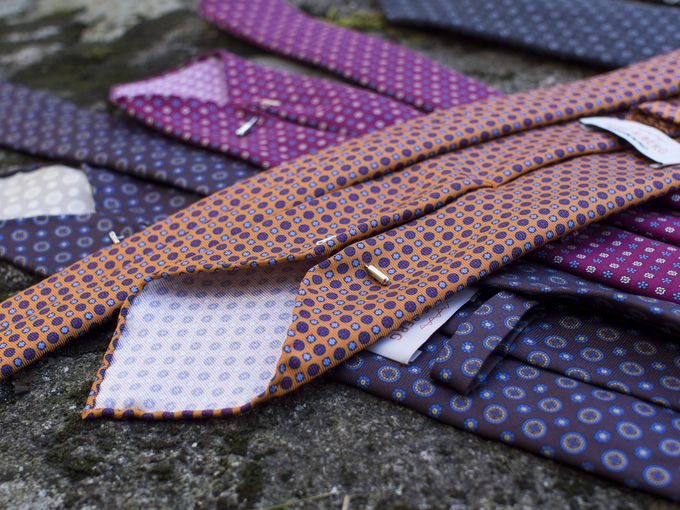 Next week we'll have more seasonal content, make sure to check back soon.