Berg & Berg Knitwear Review
So, today's post features a review of Berg & Berg's knitwear, and more specifically two of my own favorites from the Fall/Winter 2013/2014 collection. And as always, lots of pictures.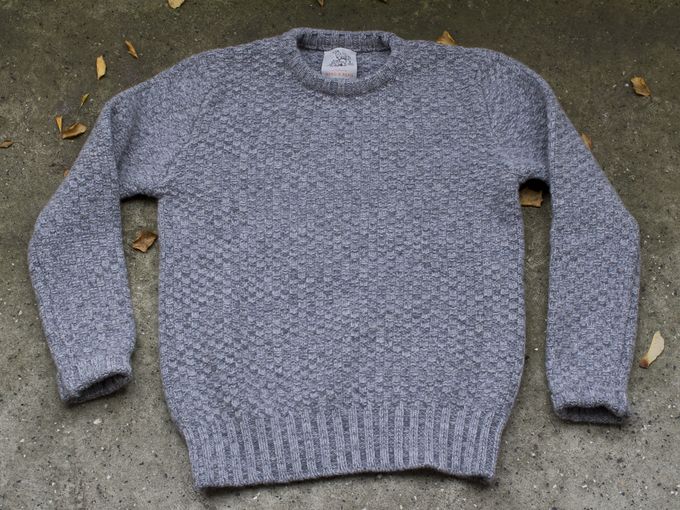 The first item in the spotlight is one of the new heavier sweaters, Grey Basketweave Lambswool Sweater. This made in Scotland piece is quite thick as you can expect (and see), and therefore warm. Very warm. I've had it on now for a couple of days it it seems to be pretty much wind-proof, and yes, warm. It does breathe though, and I'd say I was comfortable also inside the office. Besides its looks, the best thing about this sweater though is definitely the softness of the wool. I've mostly had very cheap (Zara, H&M, similar low end brands) heavier wool sweaters like this, and I cannot describe how big the difference is. This thing is so soft you could almost wear it without a shirt underneath. Look wise I'll let the pictures do the talking, but my love goes especially for the nice melange color.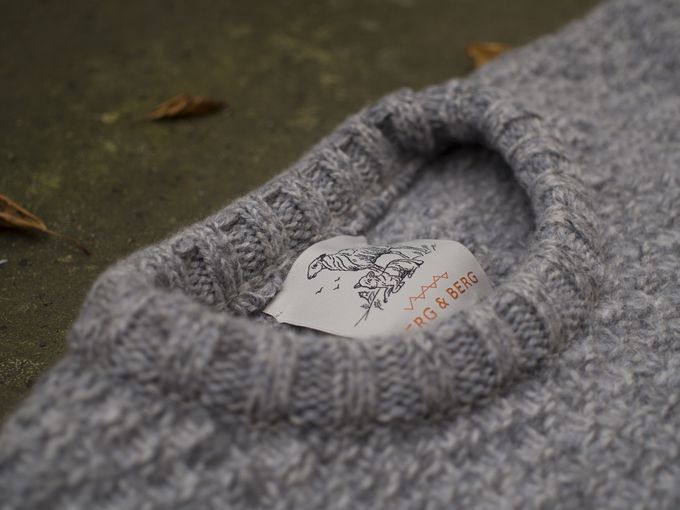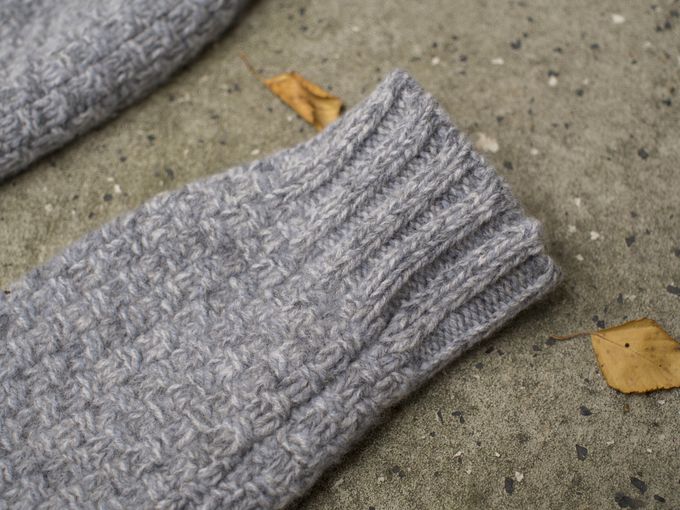 Then the part I'm sure most find the most interesting. How does it fit? Well, look below. The fit is slim, but definitely not a skinny fit. Also, I went for size M in this case, mostly due to finding the chest measurement to be quite accurate to mine measurements. The sleeves are long enough for a taller person, but are fine for me when folded - something I've become accustomed to.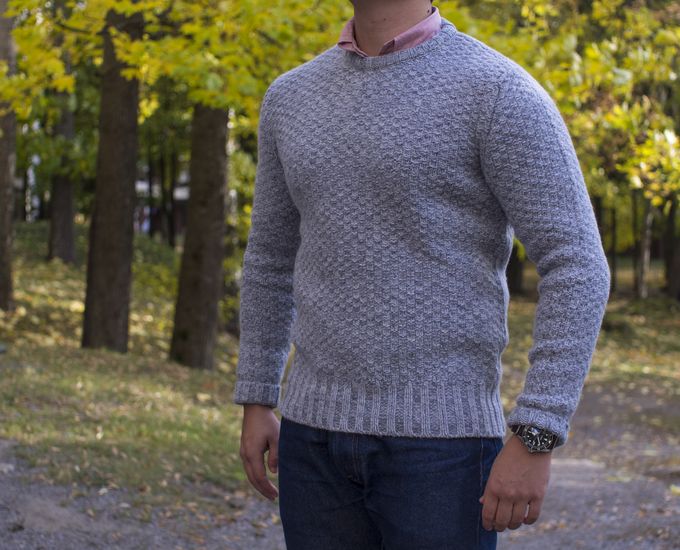 How to wear it? A white OCBD underneath, some raw denim as pants, suede derby boots and finally a navy wool pea coat on top. A look that will still look rugged and cool in 2045.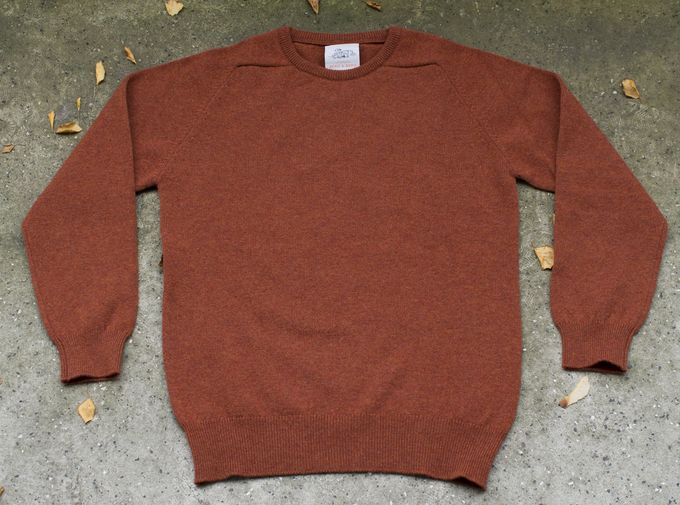 Then, Rust Saddle Shoulder Lambswool Sweater. A more lightweight option with a raglan sleeve (and raglan sleeves are just the thing as we know) and kind of speckled rust color with a hint of red, mustard and brown. I think. It's actually a bit hard to tell all the colors in the mix, but the result is a terrific and vivid rust color, just perfect for the season. I had long been looking for a sweater of this color and thought about this. However, when I saw this particular one I knew I had to get it.
The weave is obviously totally different to the grey sweater, and the whole piece has a lot lighter feel. That said, it still keeps you warm, no doubt about that. I would personally start wearing this under a lightweight coat at around 5-10 degrees Celsius, and it will most likely be a great option under a heavier coat (peacoat for example) at zero and below. Oh, and is it soft? Yes it is. As soft as lambswool gets.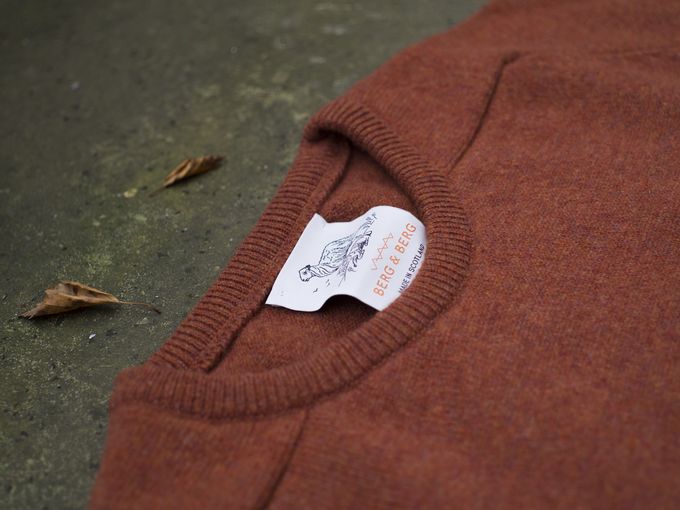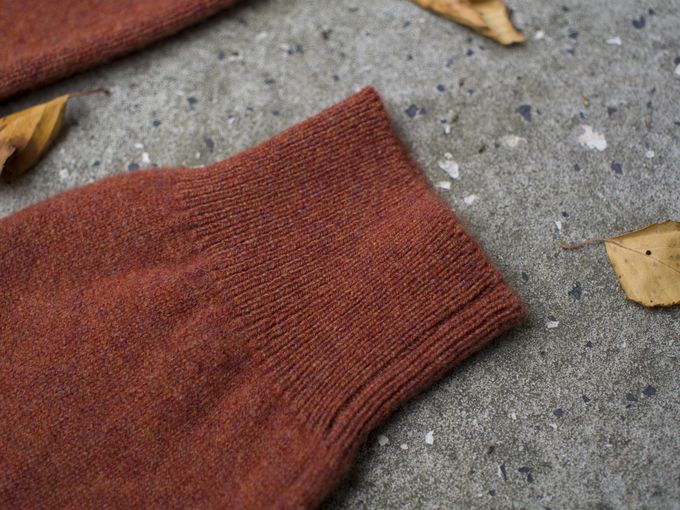 Then the fit. Again, size M and worn here with a light blue spread collar chambray shirt. The sweater is a little bit slimmer (or feels so) than the basketweave one, and by this I mean there is a little bit less fabric around the stomach area. The more lightweight weave is also stretchier, surprise surprise. In any case, I like the fit of this piece a little bit better and it is what I would call slim but comfortable. It has a good-looking slim profile but doesn't look overly tight, and doesn't have tons of loose fabric around your gut like there is in so many other high end knitwear.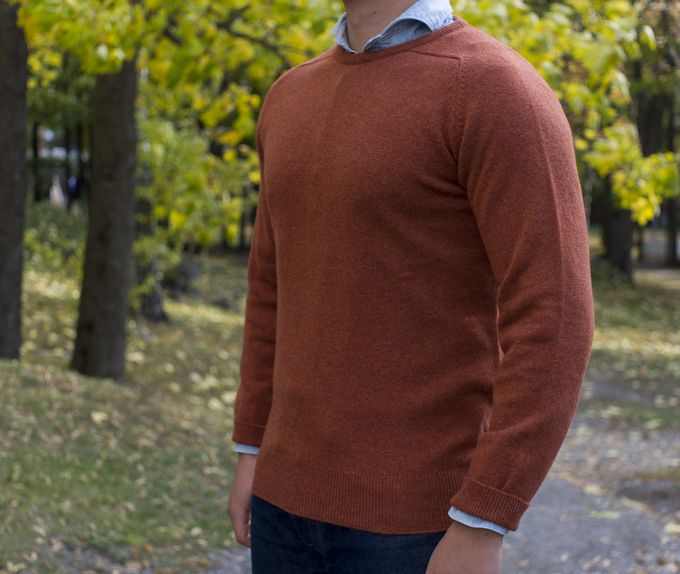 How to wear it? Simple. Some quality raw denim pants, a faded denim shirt or a light blue oxford cotton shirt (like this one), a pair of ass-kicking Alden plain toe bluchers and an olive green M-65.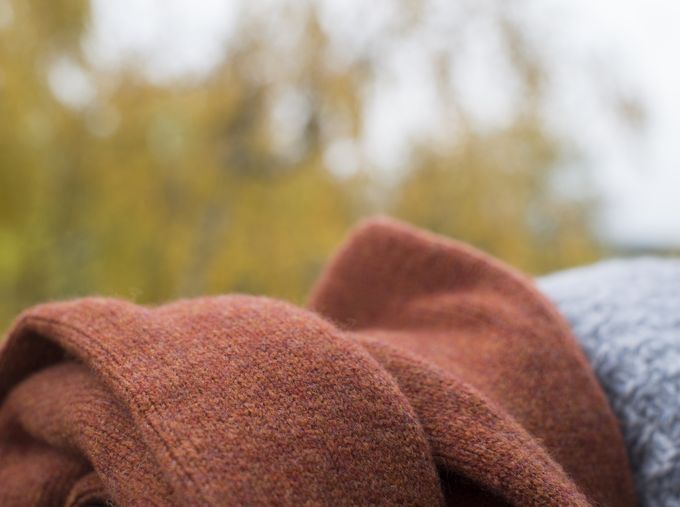 And finally, a mood setting picture fit for the season. Yep, as I just said on my Instagram, fall definitely ain't so bad.