Berg & Berg Spring Summer Ties 2015
One of my favorite companies, Berg & Berg, has finally launched their new spring summer collection. I'm pleased to report the Norwegian company has continued on their path of making some lovely lightweight products, and I think there are some proper Hall of Fame items in the mix as well. Furthermore, Berg & Berg has continued on adding more timeless classics (such as grenadine garza fina ties) into the collection, something I think many customers have wished for for a longer time.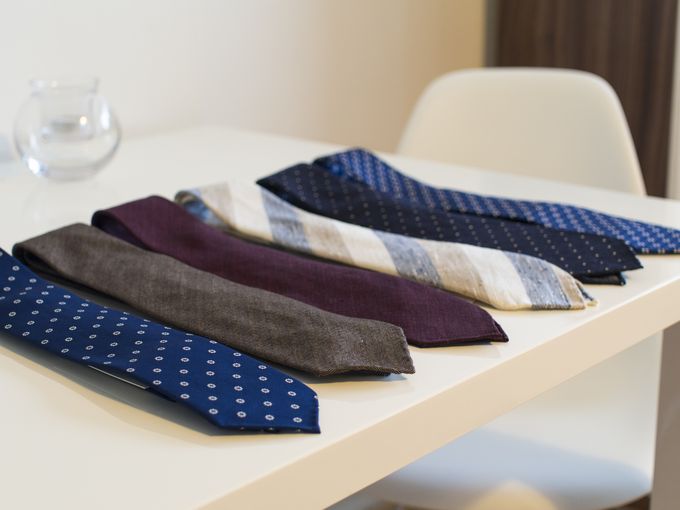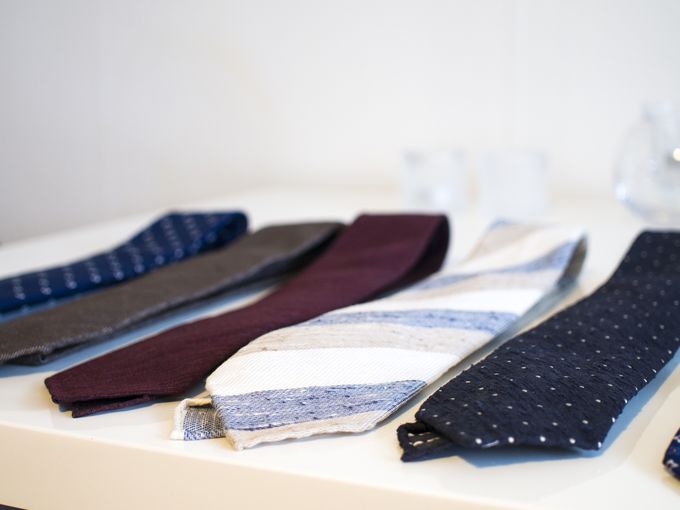 I picked six of my favorite pieces for the review, and each of them turned out to be very nice. These ties represent the more classic end of the collection with their classic designs and beautiful restrained colors. For those of you who like outrageous, Berg & Berg still makes some more out of the box options, such as this one. That said, I do love this one even though it's not really your average office tie.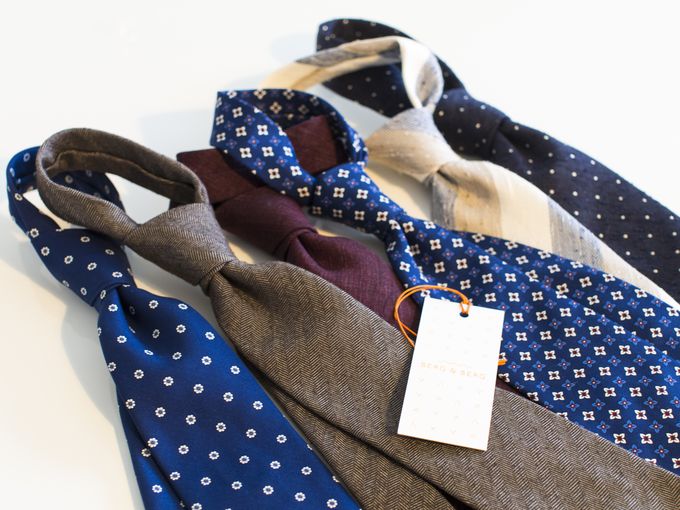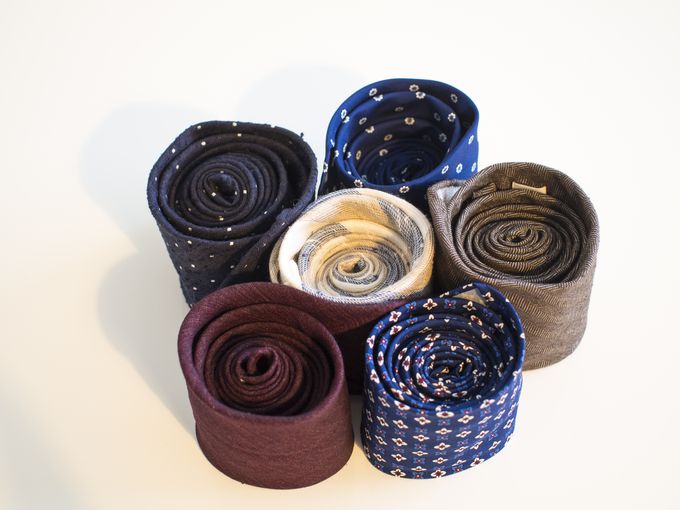 My definite favorites of the new collection are these handrolled small pattern silk ties (found here and here). The silk is what the Italian weavers call armatura habotai, and it has a fantastic matte finnish and a somewhat coarse touch. In my opinion, it feels a little bit like some cotton shirting fabrics. The armatura habotai silk provides a great base for a quality print job, allowing for vibrant non-shiny colors and a high definition print. This is certainly the case here, and I would love to see more of these ties. A burgundy or muted summer orange would look amazing, for example. Apart from the material, these pieces have a very optimal weight and a soft but firm structure that holds its shape well and ties a beautiful knot. This is also the type of tie that can easily be used around the year, so I'd really like to see a selection available throughout the year.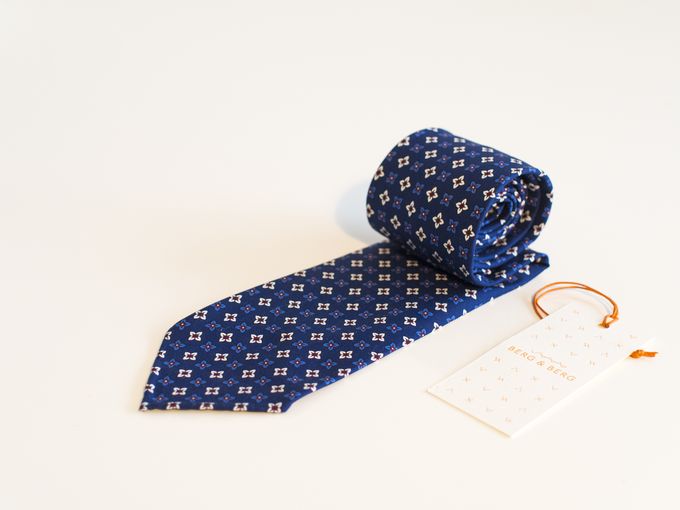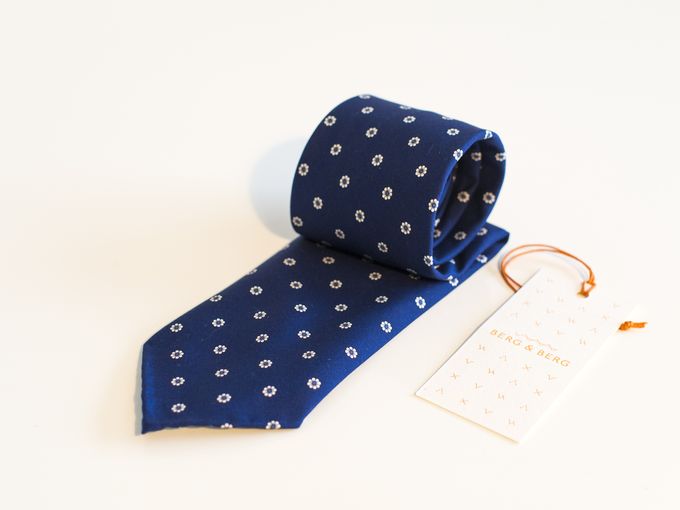 The collection also has a wonderful selection is timeless linen ties, which based on this burgundy piece come in wonderfully lightweight construction. The linen texture is obvious, although not rough or "granpa style" as some might call it, but textured enough to make it a great option for your summer outfits. The deep dark burgundy color is a true classic that will work great with a navy summer suit. I'd also recommend checking out the green one if you're missing a green spring and summer tie.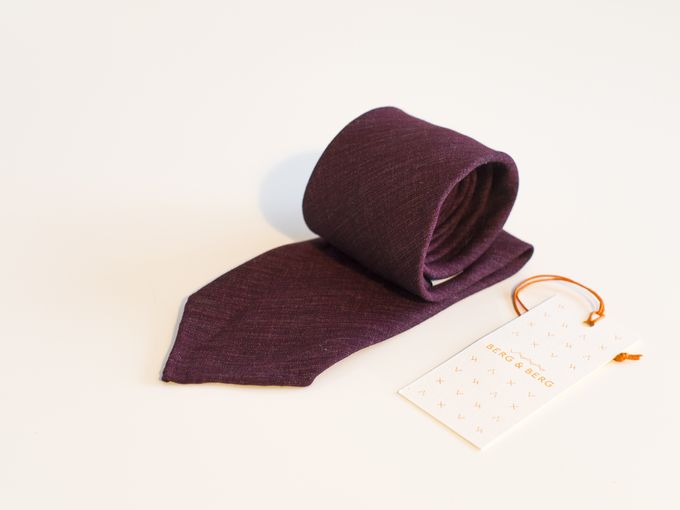 And then the first striped tie I've owned in many many years. Even though I'm usually not really a fan of stripes, this particular piece simply had an amazing set of textures combined with fantastic muted shades of blue, beige and ivory. I was a little bit worried it would be a bit thick, but it is actually the most lightweight of these six ties. The interlining is thin and soft making it easy to tie the perfect knot for your summer outfit. I'm already waiting to get to wear it with my blue double-breasted wool linen suit. Another similar cool piece here.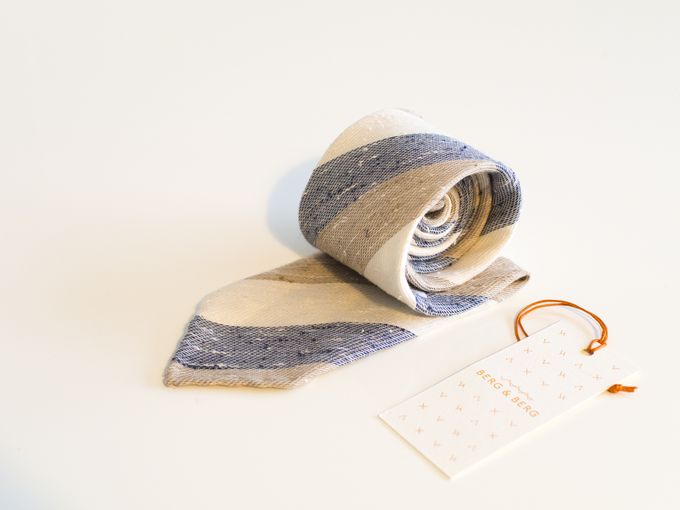 I believe many people are glad to see Berg & Berg has brought some quality shantung silk ties to the public, even more so as Berg & Berg continues to offer their wonderful ties at a very tempting price point. I naturally wanted to try one, and decided to pick the navy pin dot shantung silk tie for this review. Compared to my other shantung silk ties, the silk on Berg & Berg's tie is a little bit softer and the "breakage" is a bit more restrained. The tie ties a pretty knot with ease, something that's not always the case with shantung silk. A true classic that is at home with suits or sport coats around the year. I'd very much like to see a few plain shantungs added and making these available around the year.
Oh, and check this one out. A real killer of a color combo.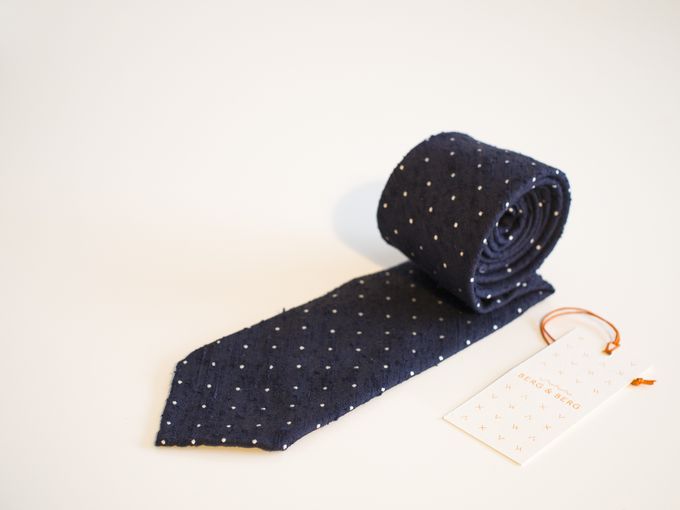 The cigar herringbone tie is another one of those summer ties that will easily be combined with your navy sport coat as well as a suit. The fabric has a somewhat linen like feel to it, and has pretty much zero shine. The muted cigar color is ideal for a warm spring or summer day, and will look especially great with similarly muted blues (like the jacket here). If you like to wear brown like I do, a tie like this is a must for summer. Also note that it's available in other colors, with the blue option definitely being my favorite.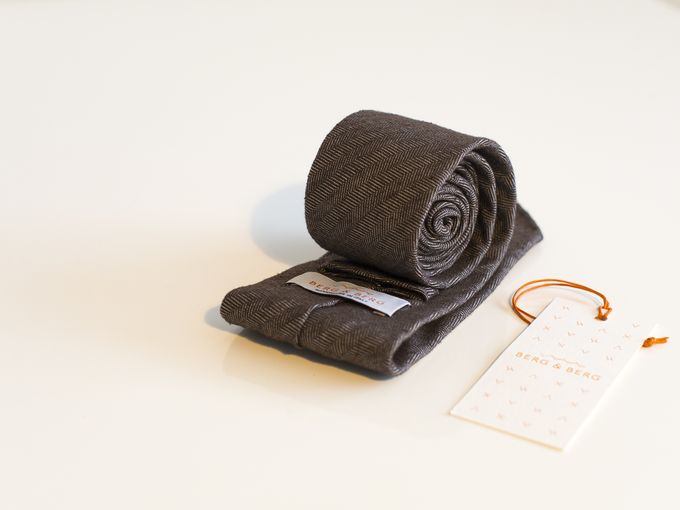 I'm quite busy at the moment, but the one post per week pace will be continued with some great stuff queued up. I will also continue my more informative series on building your wardrobe and buying quality in general. I'm also quite happy to see more and more young professionals seem to be interested in proper style here in Finland. A sort of an awakening can clearly be seen in my opinion, with people actually investing into more permanent, timeless pieces and moving away from the throwaway culture.