Berg & Berg SS13: Scarves, Socks and Belts
In the third and the last part I'll go through the remaining treats I found particularly handsome in the current spring / summer collection.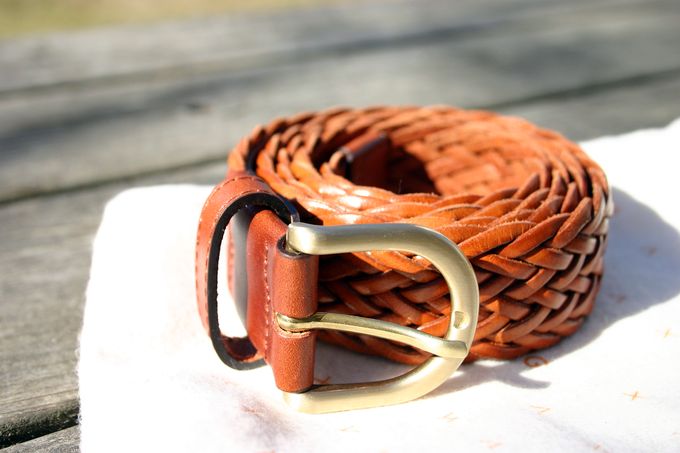 First up, the braided leather belts. I've long been looking for some kind of casual belt, one that would fit my more casual summer outfits. When I was having a discussing with Mathias from Berg & Berg he suggested me getting one of their braided belts. With my snuff suede Aldens on the way, I quickly made up my mind and picked up the one in cognac calf.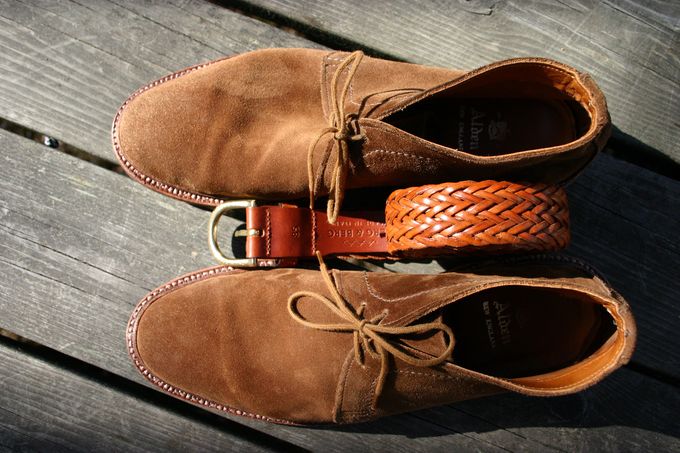 The belt is pretty much what you would expect it to be. The brass parts are solid and the leather quite thick, making it feel surprisingly strong to be made of such small pieces of leather. Time will tell how it ages, but for now it will give a great alternative to the brown suede from Alden that I've mostly been using in more casual summer and spring combinations so far.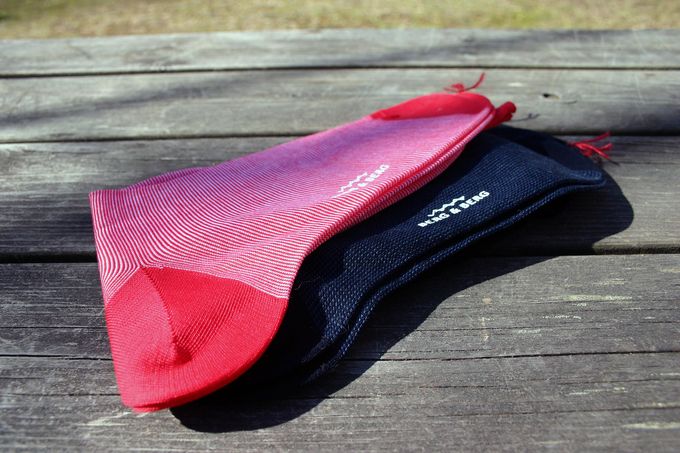 Then, socks. I've reviewed Berg & Berg's socks before, and these seem to be business as usual. Made by Bresciani in Italy from cotton, both of the pictured socks have a nice faint pattern and even though the colors are quite vibrant they're not overly bright or eye-catching.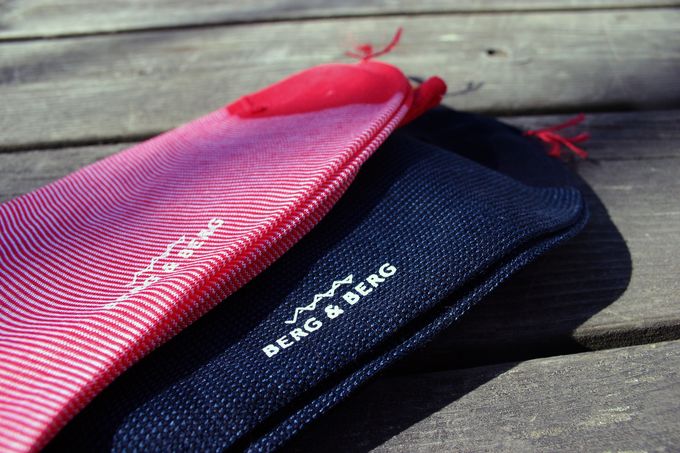 Then perhaps the most interesting item of all the treats I was lucky to be able to pick from Mathias' and Karin's inventory. A lightweight merino scarf.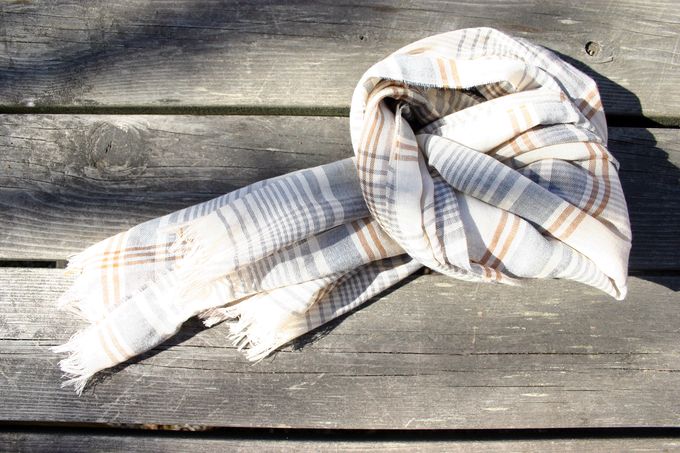 One of the projects I had for this spring was to get a versatile combination of different spring and summer scarves. I already got two linen scarves from Massimo Dutti and SuitSupply which I quite like (especially the SS one). However, I'm not entirely happy with how the MD scarf leaves my jackets full of tiny particles (like cheap cashmere) and was curious to see how the lightweight merino wool would work.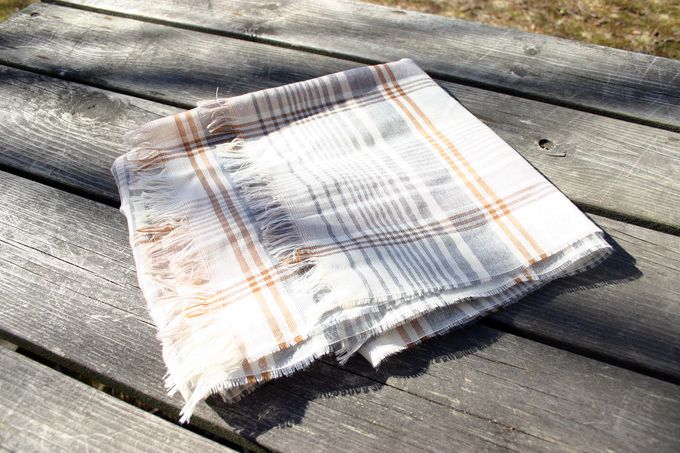 And? I'm pleased to say it's fantastic. It's soft, lightweight and nicely "plump" when you wrap it around your neck. I wish there were more designs in this material to be honest, as now the all the options are quite similar and darker colors are all together missing. All in all though, this is definitely an item I've been wearing almost every day now for a week, and I would happily buy one or two more if there were some more designs and colors.