Bespoke Sartoria Peluso Suit - First Thoughts
So, if you're a follower of my Instagram or have had a peek into the Instagram section on this site, you've probably already seen the results of my first bespoke project. I've been a bit busy lately, so the full story on the entire experience will still have to wait for a week or so, but here's an early spring look sporting the Sartoria Peluso suit.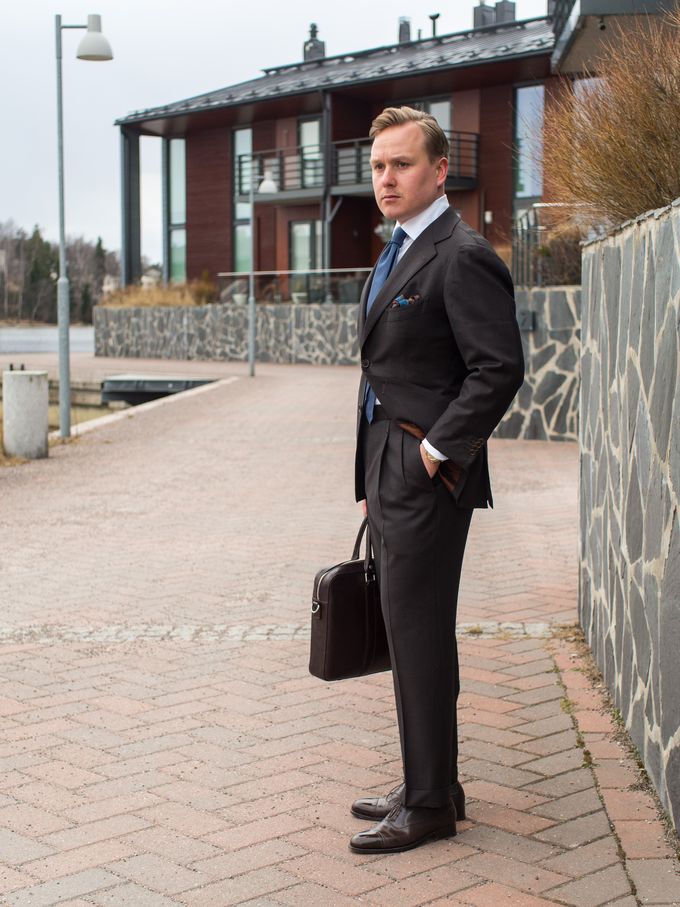 The full look includes the Peluso suit, Shirtonomy mtm shirt, Viola Milano 7 fold grenadine tie, Drake's London pocket square, Albert Thurston braces, Mazarin socks, Vass mto Oxfords, Linjer briefcase and my vintage Rolex Datejust.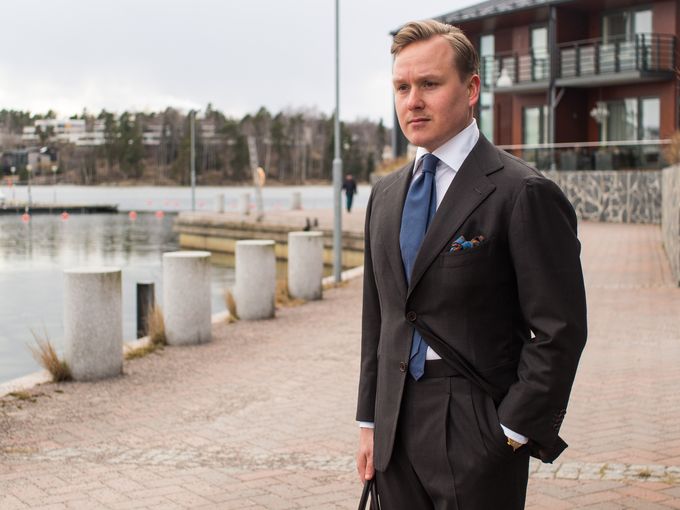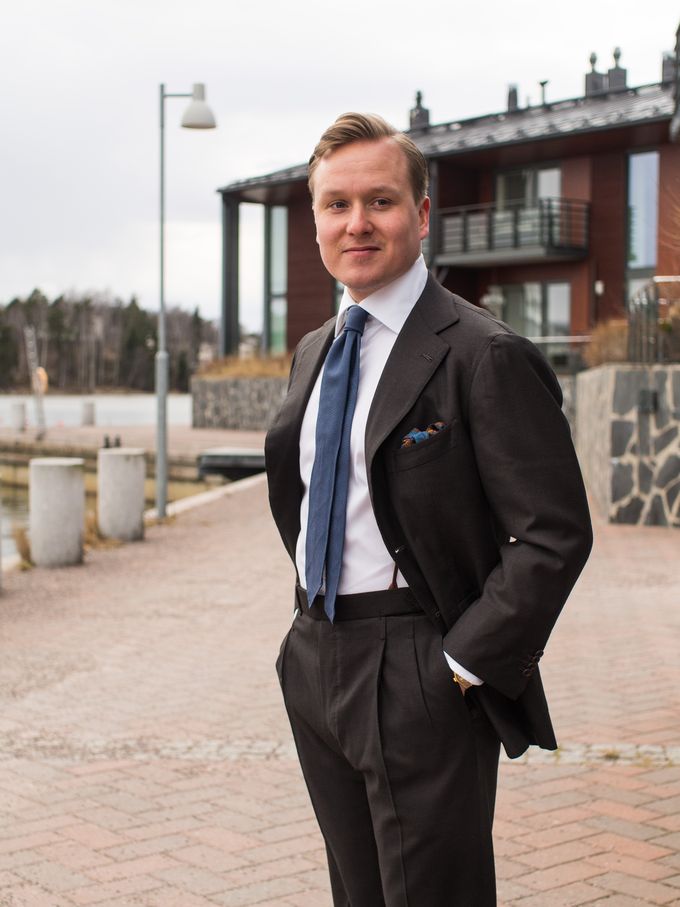 As I've often said, I'm not a massive fan of the 3/2 roll jacket that is probably the most common Italian option. Having made the decision to commission this suit with just two buttons was a good one, as I absolutely love the suit jacket's fit.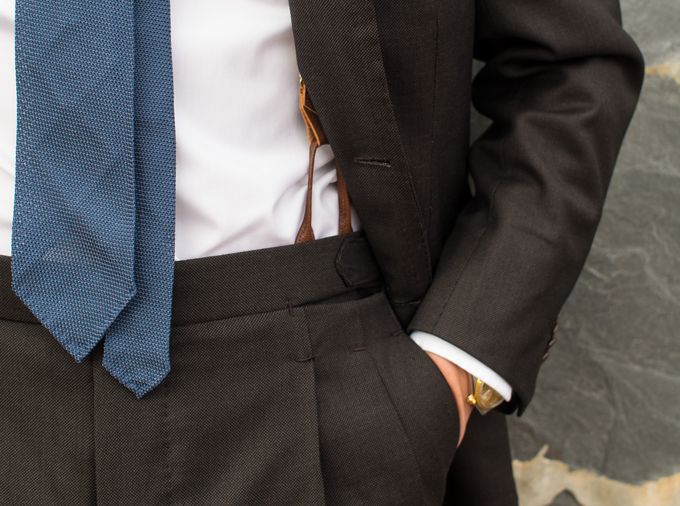 For this set of pictures I was wearing a very simplistic color palette, combining muted sea blues with the dark brown of the suit.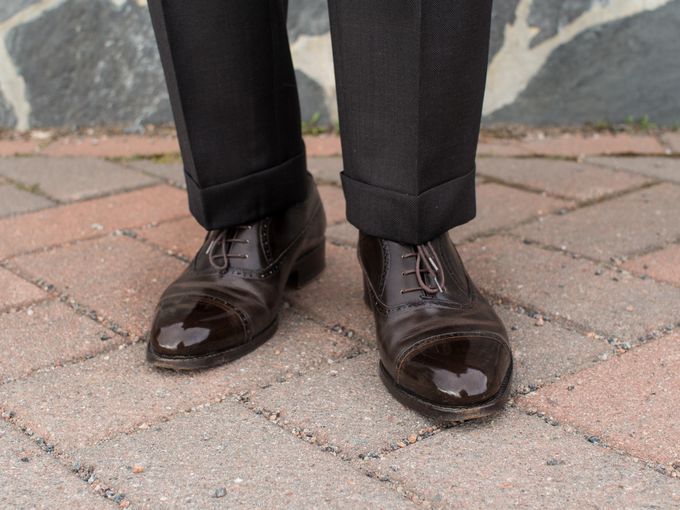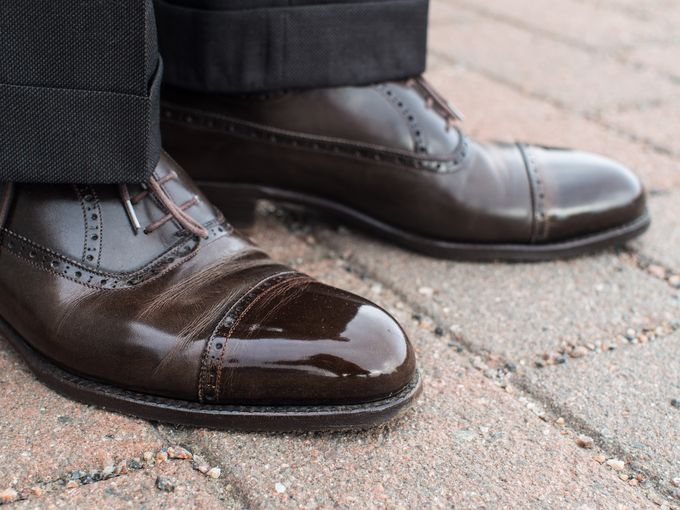 My first pair from Vass, Balmoral Oxford in the F last and dark brown calf. A good fit for this suit if I say it myself.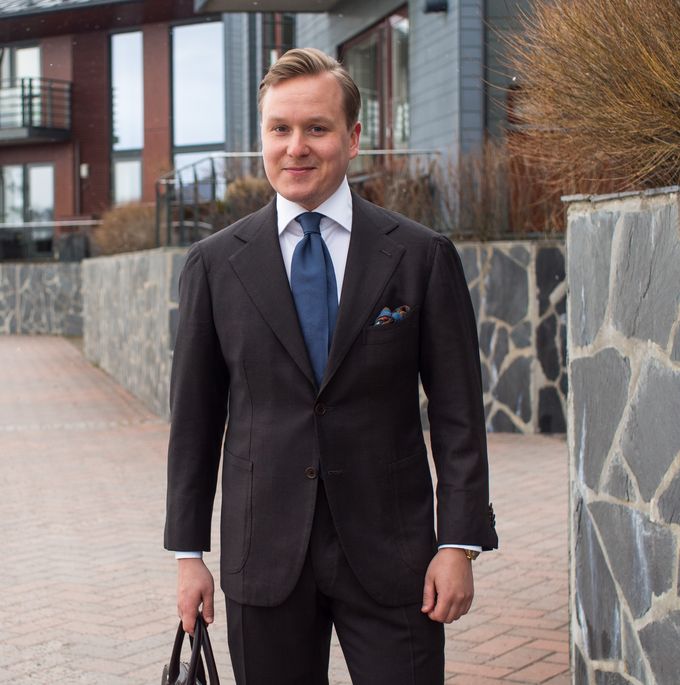 And one final happy face picture. I'll try and finish the whole story on this suit soon, but it will most likely be another few weeks.