Blogger Blue and Bespoke Pants
So, I finally got my semi-cargo trousers all done and have been wearing them for about a week now. I'll write a longer text once I get a chance at taking some pictures of them, but you can  have a peak in today's post.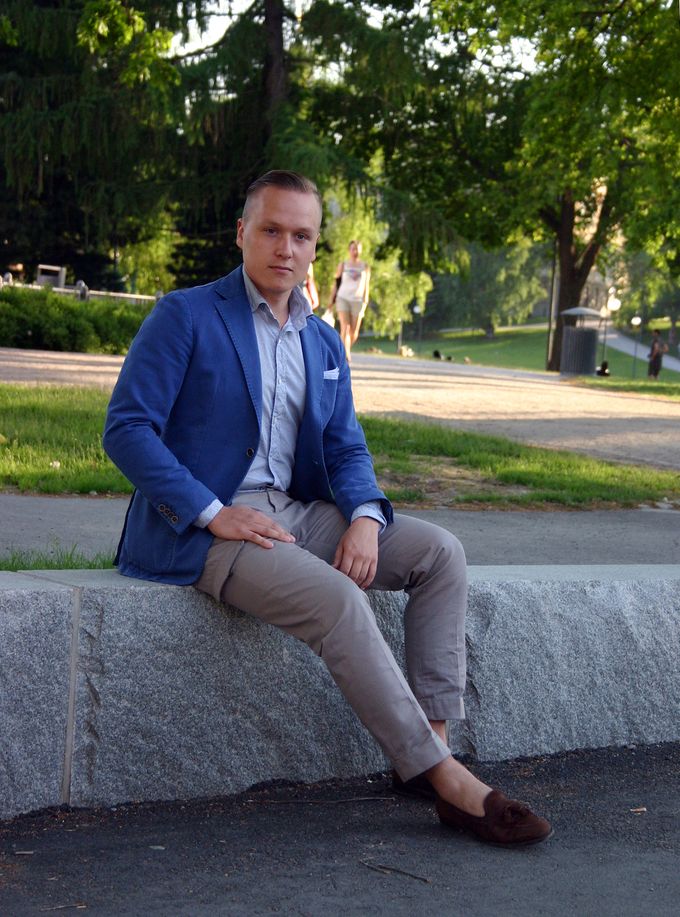 The jacket is from LBM 1911, print patterned shirt from Mastai Ferretti and belt and shoes both from Alden.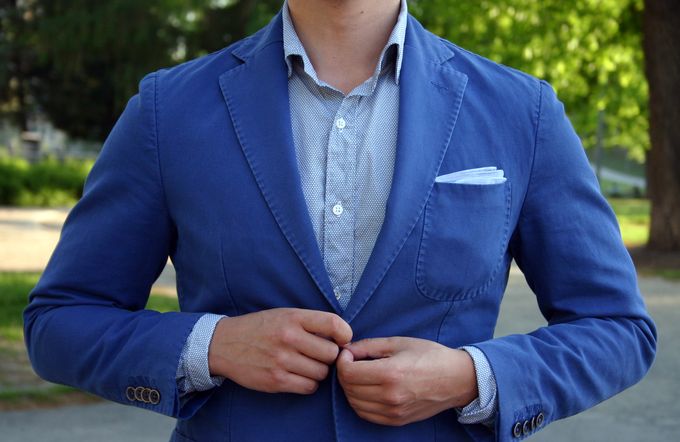 The pattern on this MF is fantastic, and it has a wonderful slightly more loose fit that makes it a great shirt worn just on its own with the sleeves wrapped up. With a jacket however, its (too) long sleeves kind of cause problems and have lead me to a short term solution of folding the cuffs here. Something that basically looks exactly the same but is somewhat highlighted by this "signature pose". We'll see if I will have it altered or just left as it is to be worn more casually.