To take the mind away from the rain outside, here's an outfit from the warm part of Europe from last week. My first visit ever to Salò, and I must say I think I found my new favorite place around the northern lakes of Italy.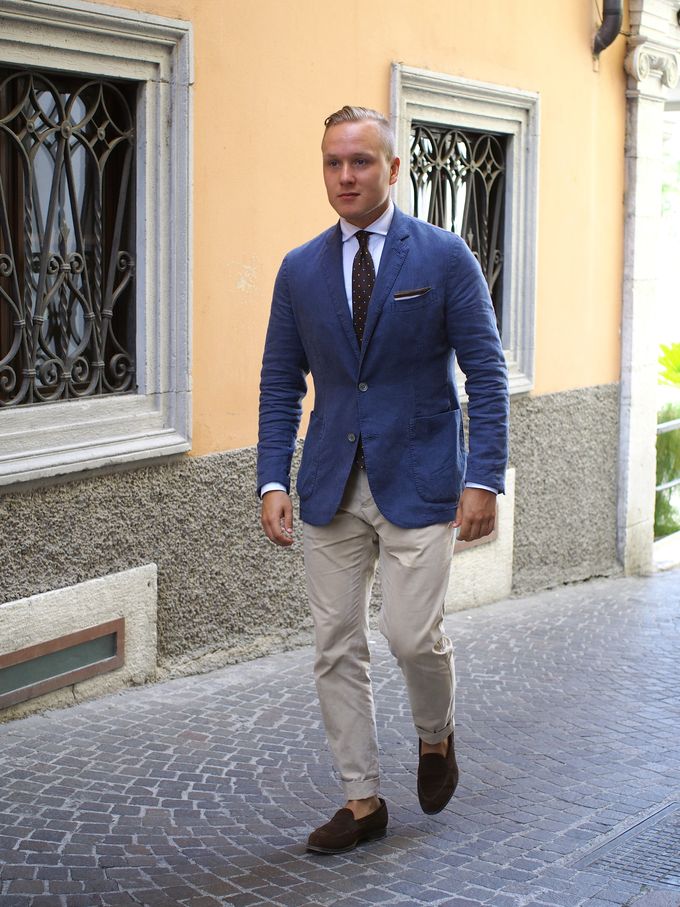 The jacket is from SuitSupply, shirt also from SuitSupply, tie from The Silk Company, pocket square from A. Christensen, belt from Alden, trousers from SuitSupply and shoes from Septième Largeur.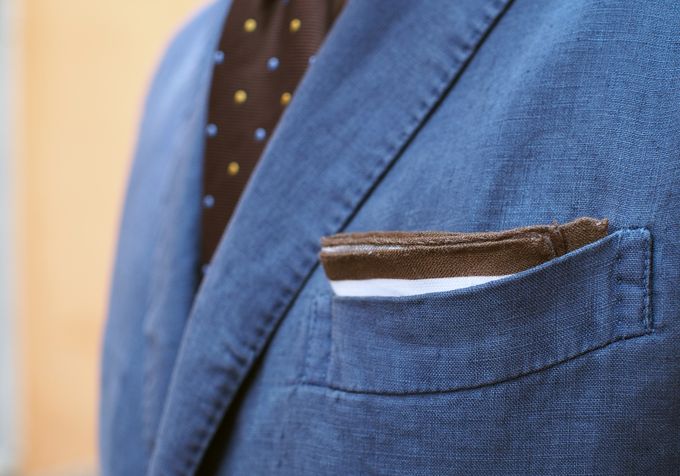 A white linen pocket square with a brown border, keeping the overall look clean and simple.