Blue Double-Breasted Suit By SuipSupply
So, I decided to get myself a summer suit I could wear both in and out work and ended up picking this blue Soho fit suit from SuitSupply. I've always been quite fond of wool linen blend fabrics, and the one here is just superb. It has a nice matte color and the linen gives it a little bit of texture fit for spring and summer seasons.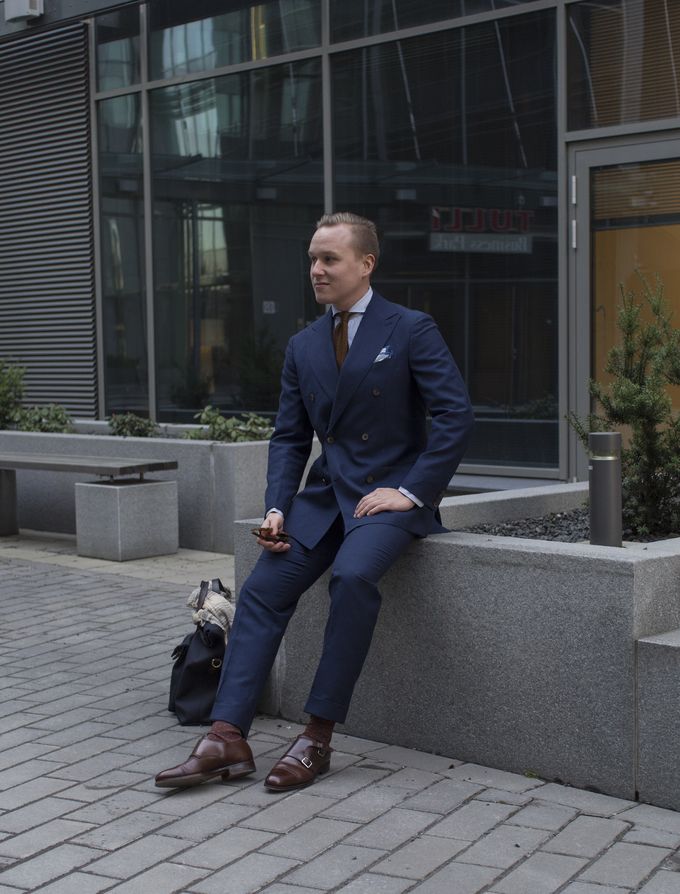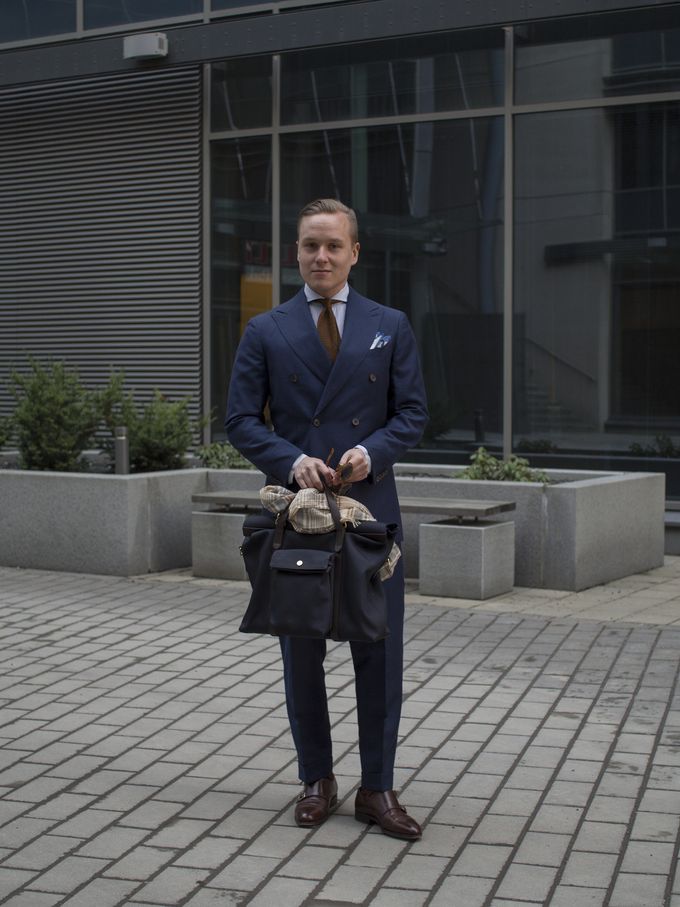 So, the worn items include a SuitSupply suit, SuitSupply striped shirt, brown silk knit tie, pocket square from Drake's London, brown suspenders, Berg & Berg socks, Meermin double monks, Berg & Berg lightweight wool scarf, Mismo MS Soft bag and Gant Rugger sunglasses.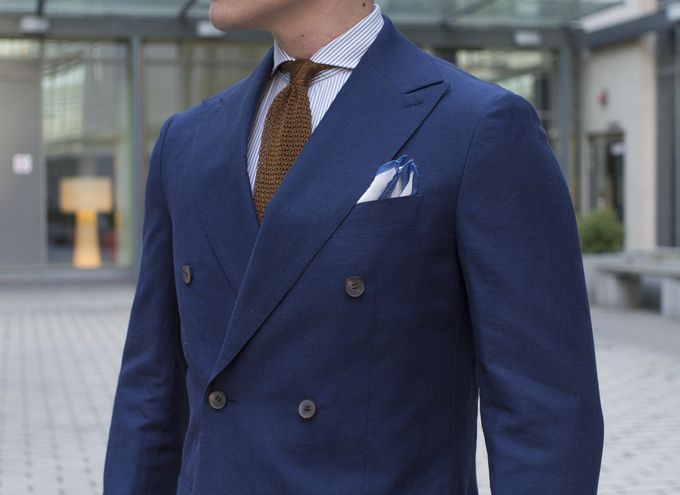 I'm always been a friend of brown accessories. The wide light brown knit tie looks pretty fantastic with this kind of dark blue suit. The only modification to the jacket was shortening the sleeves.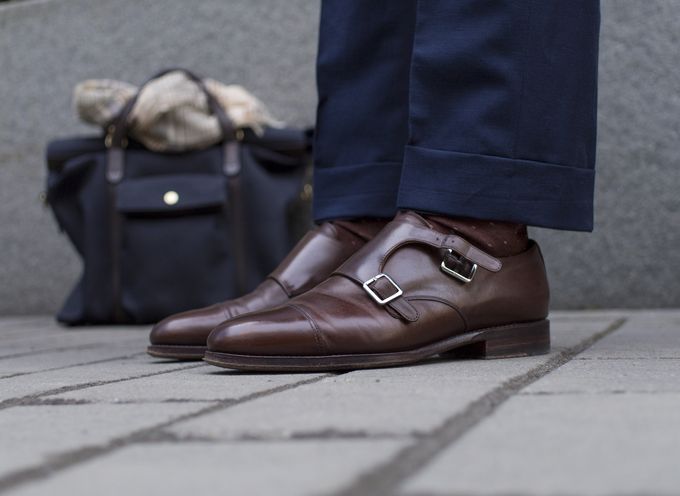 I decided to alter the trousers to 19 centimeter leg opening and as usual, went for two inch cuffs.