I'm missing a full outfit shot this week, so I figured I'd write a little bit about things to consider when dressing up in nearly monochromatic looks. Monochromatic looks rarely work in other than blue colors, but sometimes more challenging colors can be seen pulled of as well. And before anyone says anything, I consider white or off-white trousers to be of "any color" and acceptable to be used in an outfit that qualifies as monochromatic.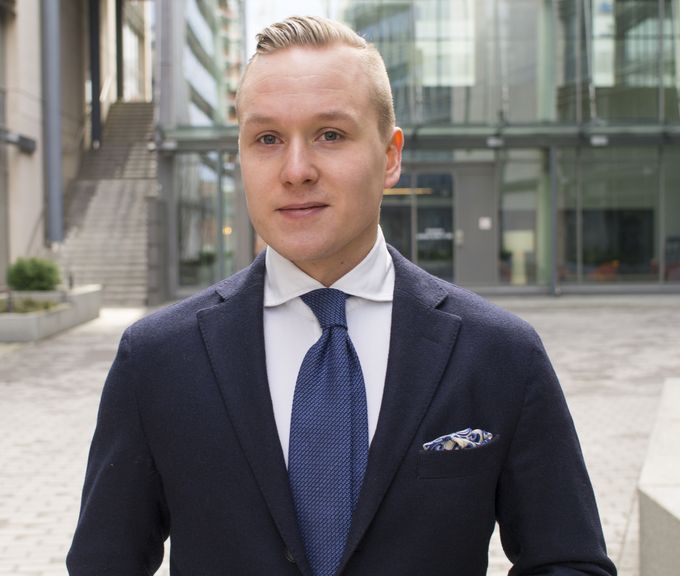 In this example look I've gone for a navy wool jacket, white shirt, blue/navy grenadine tie from Berg & Berg (which basically is a mid blue grenadine tie), a printed natural white/navy/mid blue/silver wool pocket square from Berg & Berg, light blue wool silk suspenders, off-white moleskin trousers, navy ribbed Berg & Berg cotton socks and brown Meermin double monks.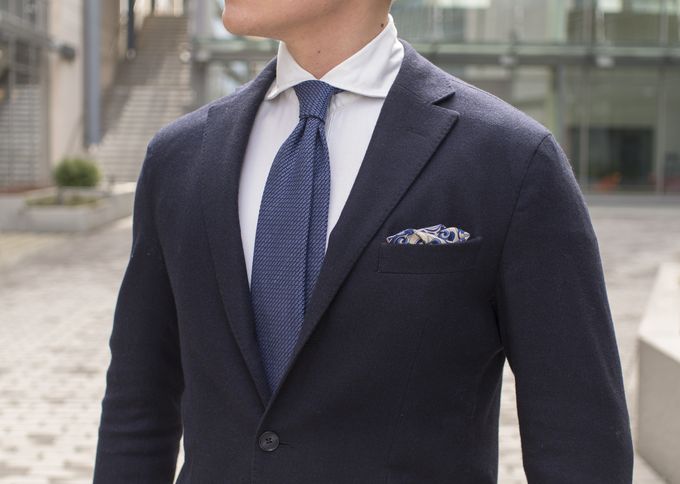 First of all, it's important to avoid too matchy-matchy colors, especially if the materials and textures are very similar. I personally like to pick two to three shades of the same color and then throw in a few patterns, but at the same time watch out for not going for a too busy look. A solid-colored tie often benefits from a pattened pocket square, and usually the best results come from picking a pocket square that has a "minor color" similar to that of your tie. Here the print of the Berg & Berg pocket square has a little bit of mid blue similar to my tie's color. Furthermore, the white, silver and navy play well with the entire look. A patterned tie (let's say a navy raw silk tie with white polka dots or a navy floral print foulard silk tie) would most likely be at its best with a solid-colored pocket square (with a contrast edge perhaps).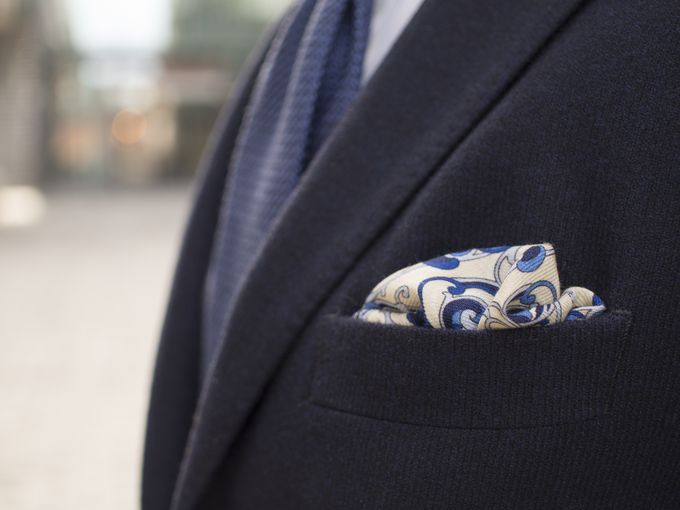 Last, when you think about additional details such as socks or suspenders, try to stay in fairly neutral colors that complement the rest of the outfit. In this case, I've gone for light blue wool silk suspenders with brown leather ends. I was also wearing brown Meermin double monks.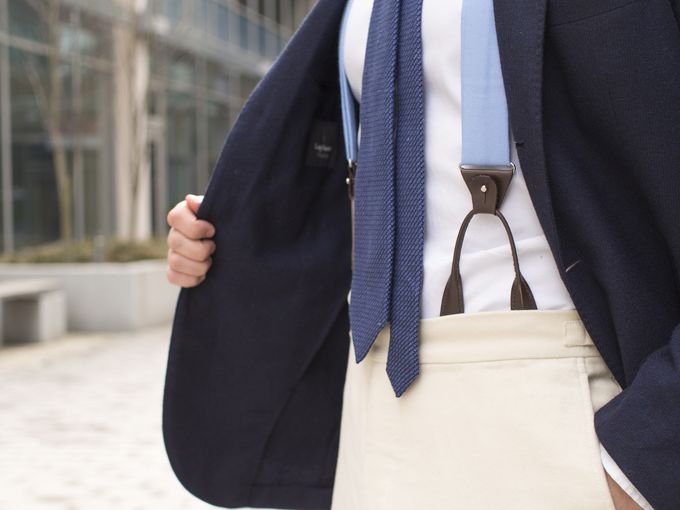 Next few posts will include some shoe reviews, suspender-related article, suit and sport coat looks as well as some street style for a change. Stay tuned and if you have any questions leave a comment or send me an email.