Blue Linen Jacket, Gingham Check Shirt and Raw Denim
So, looks like I made the six o'clock news today. Too bad it was just my face and not the website, but at least they picked a good picture! Anyway, here's an outfit shot on what was pretty much the last really warm day this year.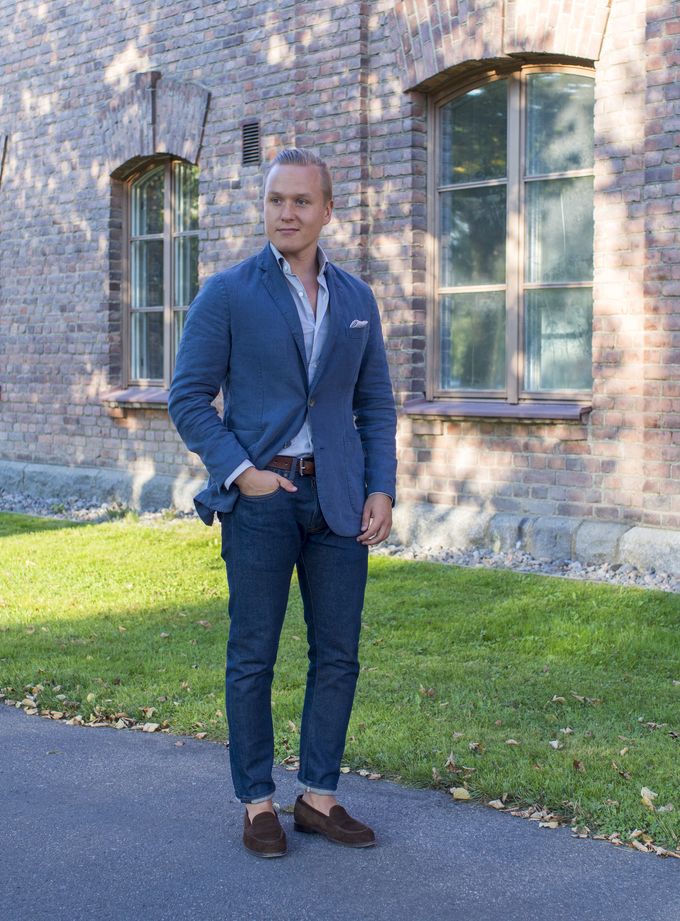 The jacket is from SuitSupply (Paris fit), shirt from Barba Napoli, belt from Equus Leather, denim from Indigofera and loafers from Septieme Largeur.
Opted for a simple white circle on navy background pocket square, from SuitSupply's S/S 2011 collection.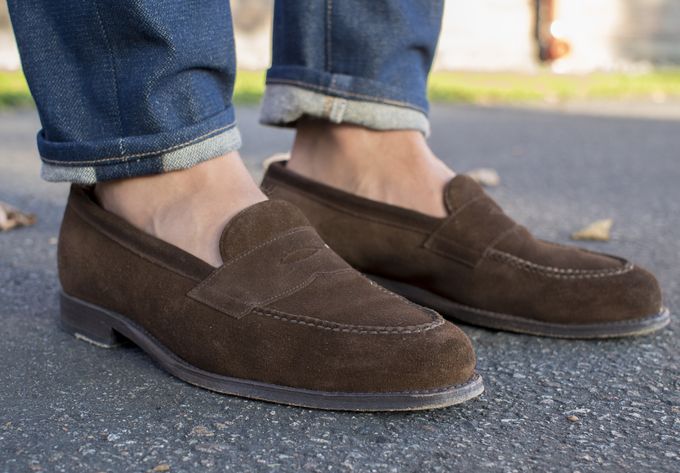 I think this was the last day that I was sockless this year, and one of the last days wearing loafers. I've been getting lots of requests to post an article regarding shoe care, so I will be writing a longer article on how to treat your shoes for the winter storage as soon as I find the time to do it for my own summer shoes. Expected to be online within a couple of weeks.