Blue Linen Sport Coat for Summer
Summer's coming to its end here in Finland, but the weather is still pretty good. I'll be reviewing my new Linjer briefcase in a couple of days, haven't quite had the time to get it done due to some busy times at work. Here however, is a summer outfit photographed earlier.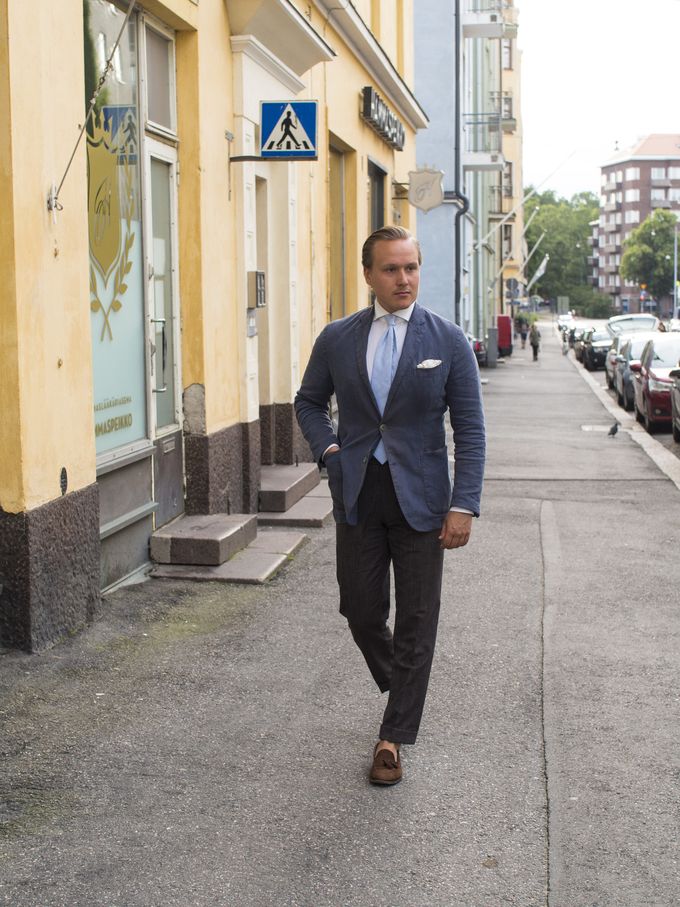 The worn items include a linen jacket from SuitSupply, shirt from Luxire, cotton tie from Berg & Berg, cotton pocket square from Drake's London, braces from SuitSupply, trousers from a SuitSupply Havana fit suit and loafers from Alden.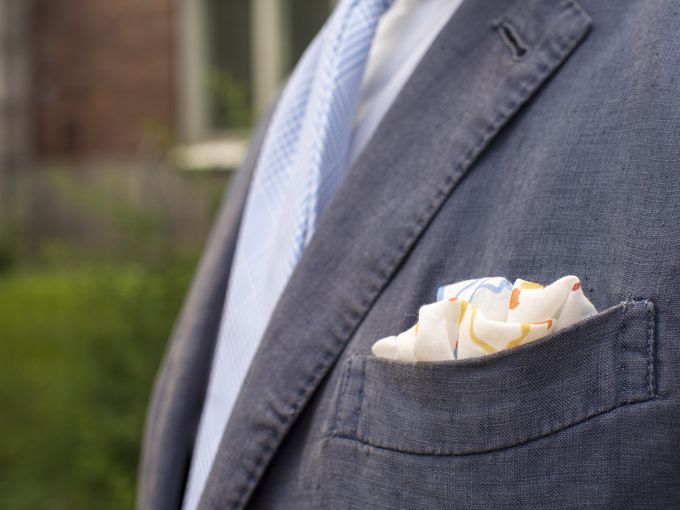 A sky blue tie like this pretty much demands a white shirt, but in some cases might also be alright with a white shirt with sky blue stripes. Avoid bright colors and shiny fabrics when choosing your pocket square.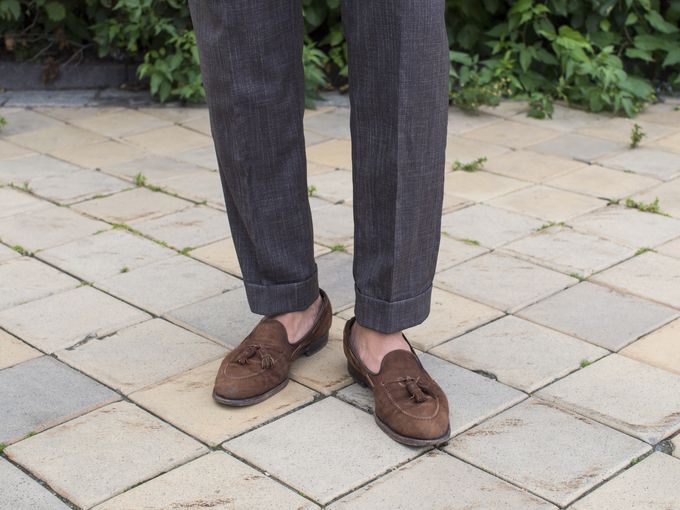 My trusty Aldens that have seen it all. Bought from eBay a long time ago, they've mostly been my designated (it's a good idea to have one - your other pairs will thank you) bar shoes and taken some beatings quite regularly. Still, they're doing alright and get to see daylight every once in a while.