A week without a computer always feels great, but it's time to get back online. The next few posts will include stuff from earlier this week, expect to see some summer outfits that can be fitted into 10 kilograms of luggage.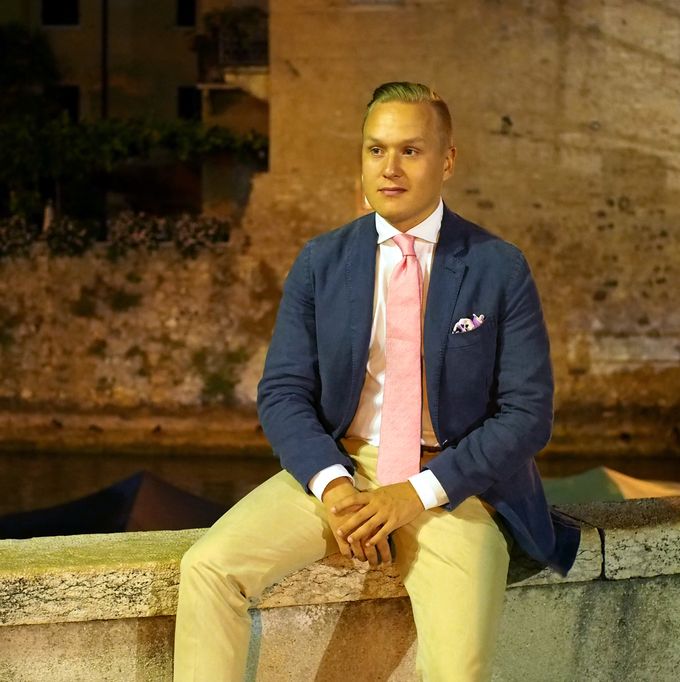 The jacket is a sort of air force blue and from SuitSupply, shirt a washed white spread collar collar shirt also from SuitSupply, tie a linen silk blend and from Drake's London, pocket square silk and from Tom Ford, belt bridle leather and from Equus Leather, trousers from SuitSupply and shoes from Septième Largeur.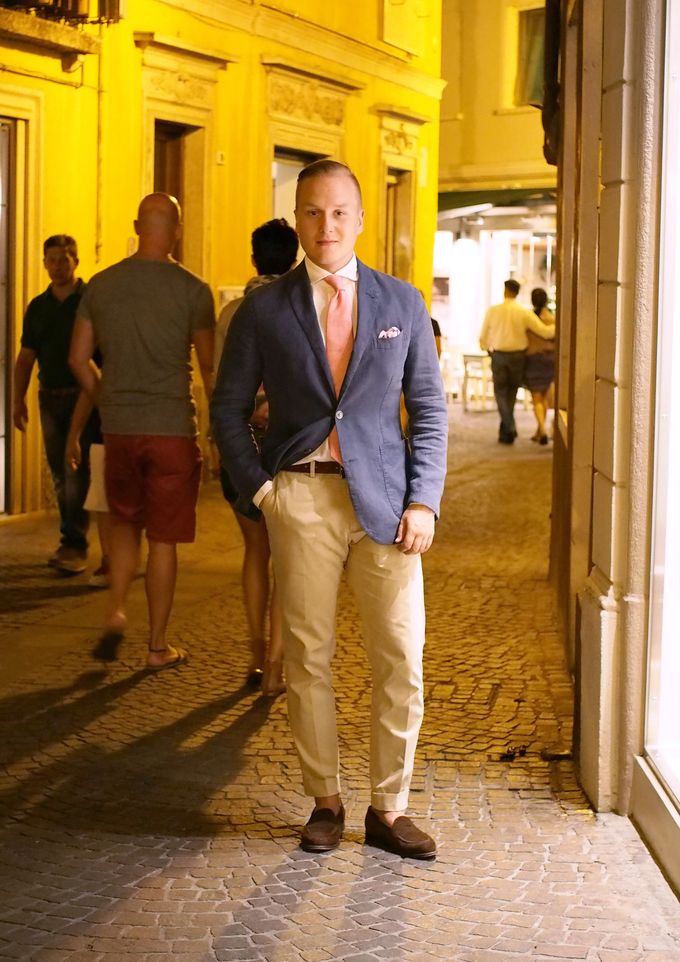 I got this jacket just a few days before going and I have to say it fits better than my other Copenhagen fit jacket. It also seems like a bit of a special Copenhagen as it has a normal chest pocket and patch pockets (normally they come with just basic pockets or all patch pockets at least as far as I've noticed). Not to worry though - I'm not too big on patch chest pockets.