Boglioli Coat Jacket and Denim
This Sunday's look is from before Christmas last year and serves as an example of a casual fall and winter look that combines some classic colors - browns, beige and blue. The jacket is somewhat heavy cotton twill and only really sees use during fall and winter. Being unstructured and cotton it's definitely a more casual jacket and therefore often paired with denim.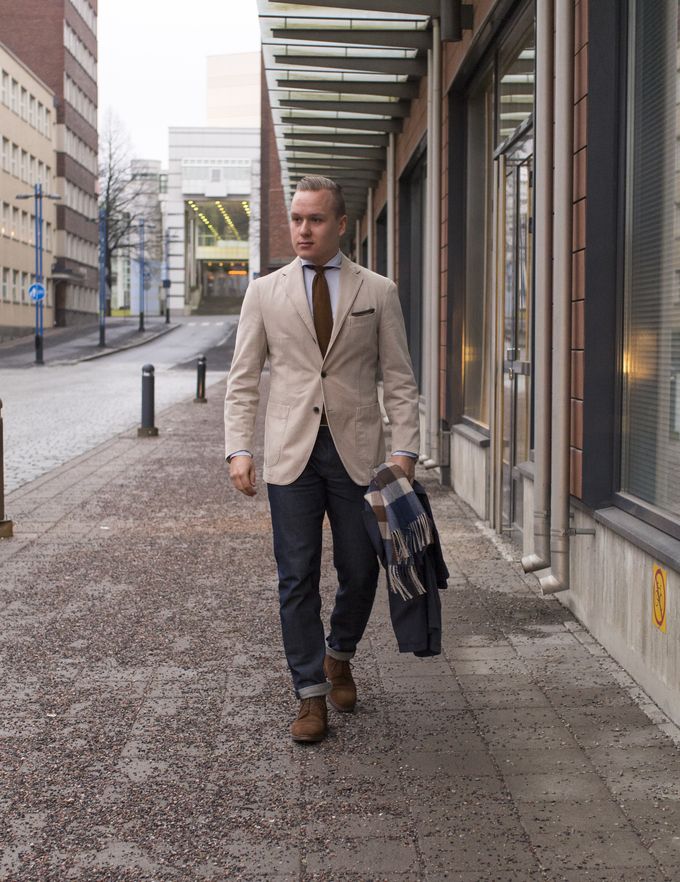 The jacket is from Boglioli, printed shirt from SuitSupply, noname tie from Vaatturiliike Sauma, pocket square from A. Christensen, belt from Equus Leather, denim from Norse Projects, shoes from Meermin, scarf from Berg & Berg and raincoat from Sealup.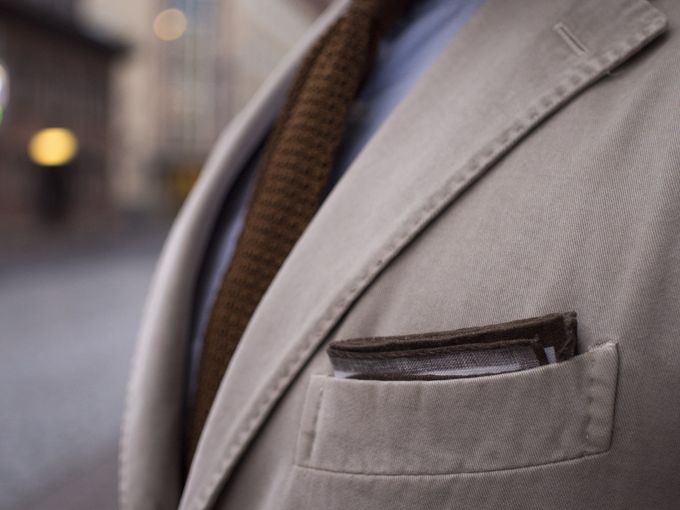 A dash of brown.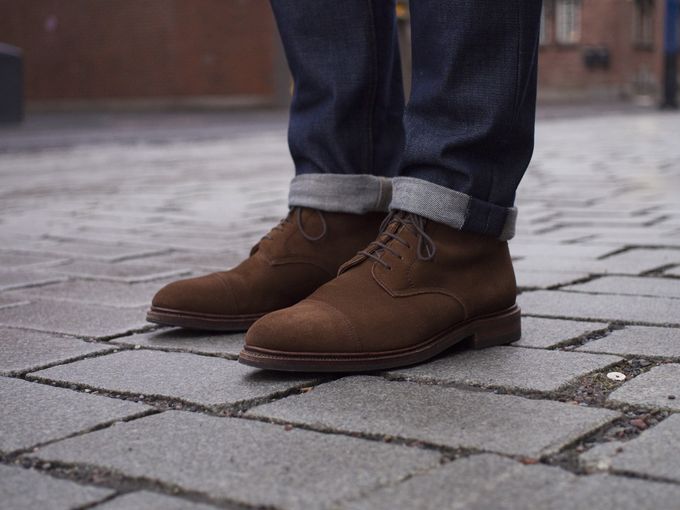 Meermin snuff suede derby boots, one of my favorite pairs for winter days. Especially now that snow is starting to pile up on our streets.
It's been a bit more quiet in the past weeks as I'm having perhaps the busiest months of my life, but posts are still published on regular intervals. So, remember to like TNF on Facebook and check the site every once in a while.