Boglioli K-Jacket - Green Summer Sport Coat
Green is a somewhat rare color in the modern man's wardrobe, something that's basically nonexistent in business wear and almost as rare in casual clothing as well. Apart from outerwear like army-inspired jackets and British country-inspired jackets, green is almost a color that doesn't exist. I personally own only one green piece, this particular K-Jacket from Boglioli. And as much as I love it, it doesn't really get all the wear it deserves. Combine it with tan or brown trousers and it looks always looks amazing.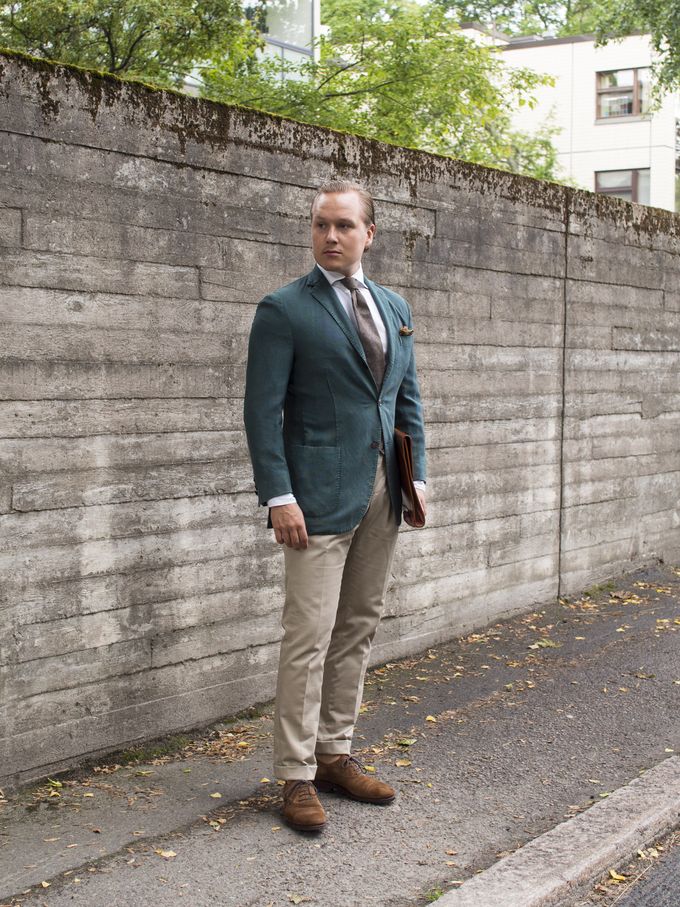 The worn items include a green lightweight wool jacket from Boglioli, white chambray shirt from Luxire, raw silk tie from Berg & Berg, printed linen pocket square from Berg & Berg, braces from SuitSupply, trousers from Luxire, snuff suede Oxfords from Carmina and Vachetta leather portfolio from Berg & Berg.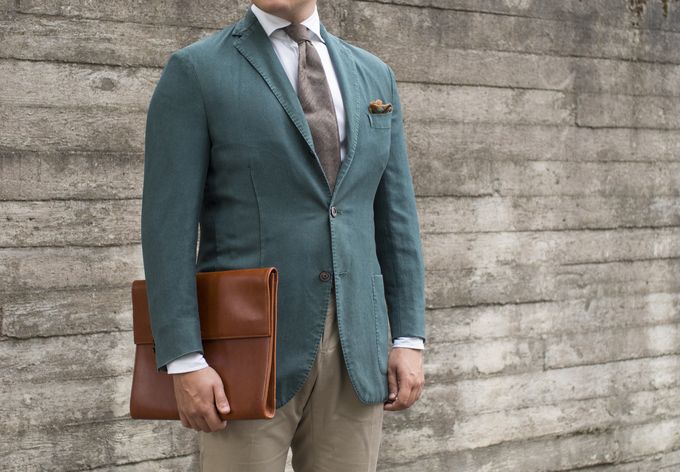 The fit on the K-Jacket is quite amazing. The longer hems combined with the nicely-shaped lapels and patch pockets give it an elegant but relaxed charm, exactly what you want from your summer sport coat.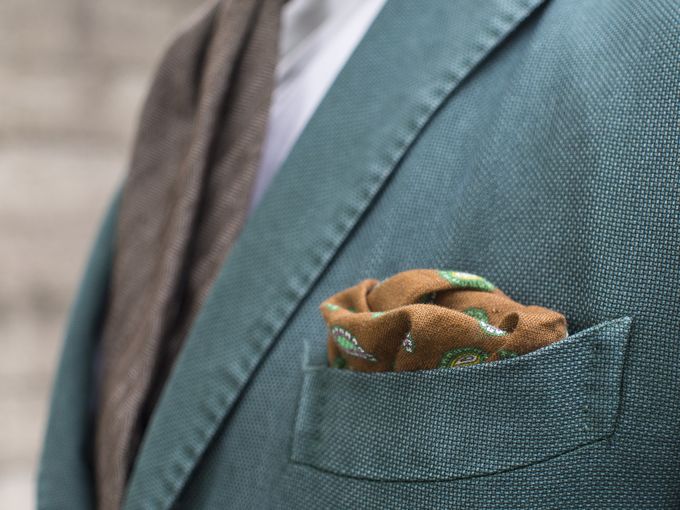 Brown and green always go well together. A puff fold like this on a linen pocket square is not something I use very often (ever), but I really like it in this instance.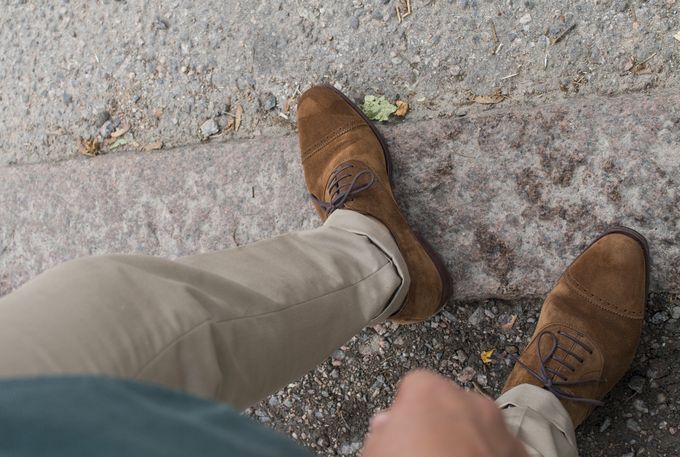 Next week will have lots of new things coming up, so stay tuned and remember to follow The Nordic Fit also on Facebook for notifications on new updates. Furthermore, remember that my Instagram has tons of unique content and is updated often multiple times a day.