Brown Ariston Flannel Suit with Green Accessories
Today's post is an outfit photographed late last year, but just change the lightweight Aspesi Limone Coat into a heavier wool overcoat and you'll get a decent winter outfit. In fact, many of my regular work outfits during winter time are not that far from this one.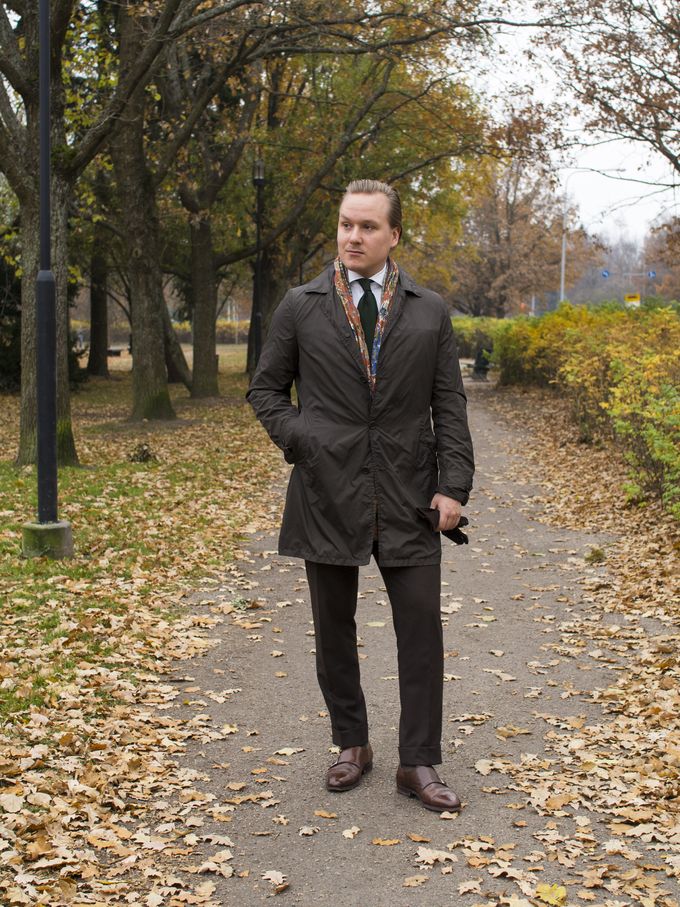 The worn items include an Aspesi lemon coat in dark green, Drakes London scarf, E.G. Cappelli mto grenadine tie, Vaatturiliike Sauma suit, Madova gloves, Berg & Berg socks and Meermin double monks.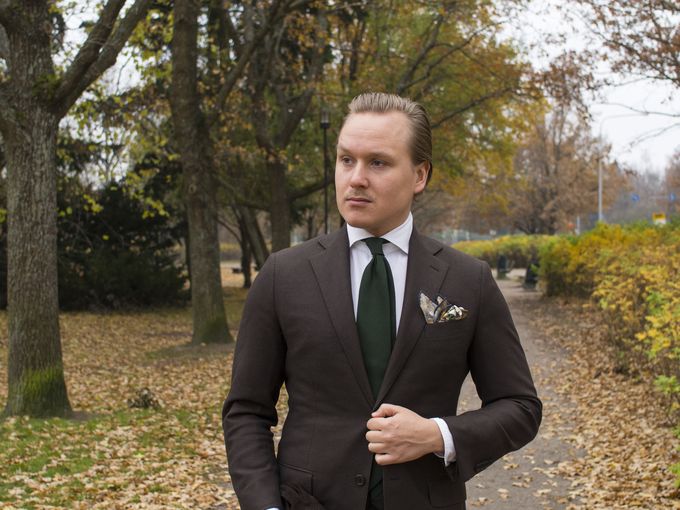 A dark green grenadine is definitely one of those wardrobe staples, but I must admit mine does not get enough use. That said, I do love to pair it with this brown flannel suit.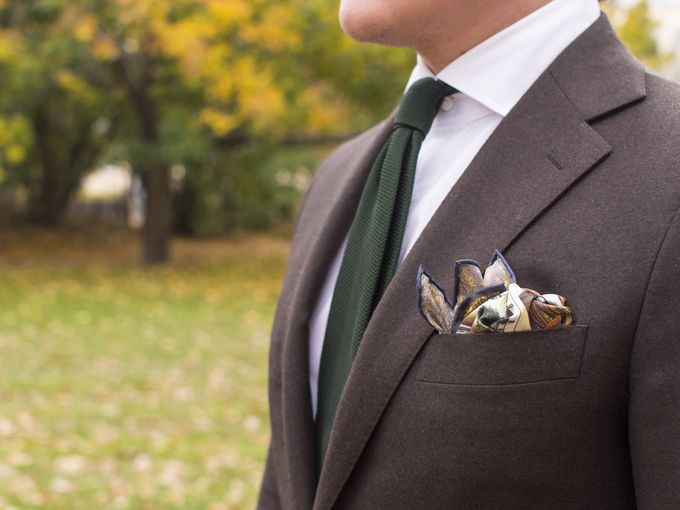 Rampley & Co's The Annunciation pocket square looking quite fantastic here. The subtle touches of green and autumnal colors, combined with the fresh lighter parts of the pocket square make it a killer choice when wearing a green or orange tie.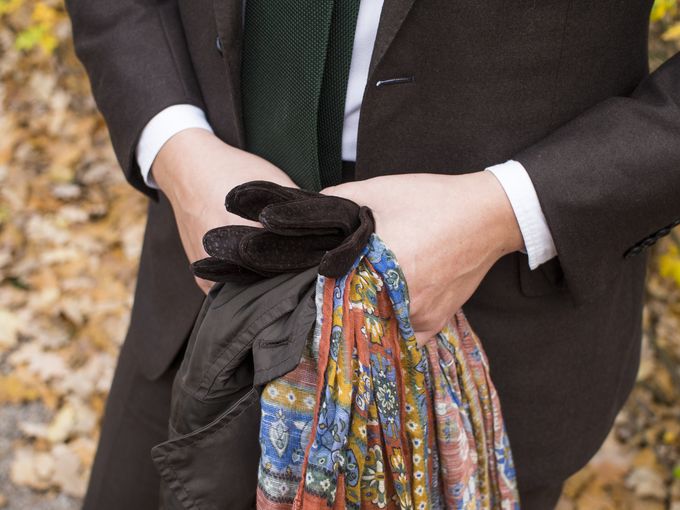 Capybara gloves from Madova, my favorite pair of gloves. The Drakes scarf gives the overal outfit a nice touch of color.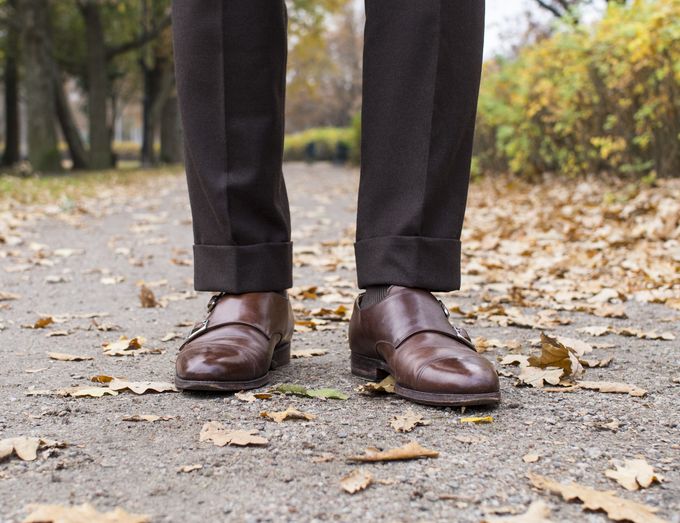 And finally my Meermins which I've used quite a bit less lately. They would need a thorough shoecare treatment to be honest, before making it back to my normal rotation.