Brown Bespoke Wool Suit with Orange Accessories
Today we return to the the old outfit post formula for at least this work week, mostly as I've been just super busy and haven't been able to prepare any more in-depth articles. These pictures were taken in April as I had just received my gorgeous bespoke commission from Pino Peluso. Having now worn the suit more times, I must say it's quite incredible how much shape there is in this suit jacket. Having a rather bulky upper body, I've literally never had anything even close to this when it comes to comfort or ability to move and function in your suit. A truly wonderful wearing experience then, and when combined to the timeless and classic Neapolitan looks I can say I'm one happy customer.
If we think about this set of pictures, I would say they are also a good example of how brown and orange can be combined in a rather elegant manner. Having always been a fan of this color combination, I consider it to be very versatile and also one that can be utilized in our sartorial looks throughout the year.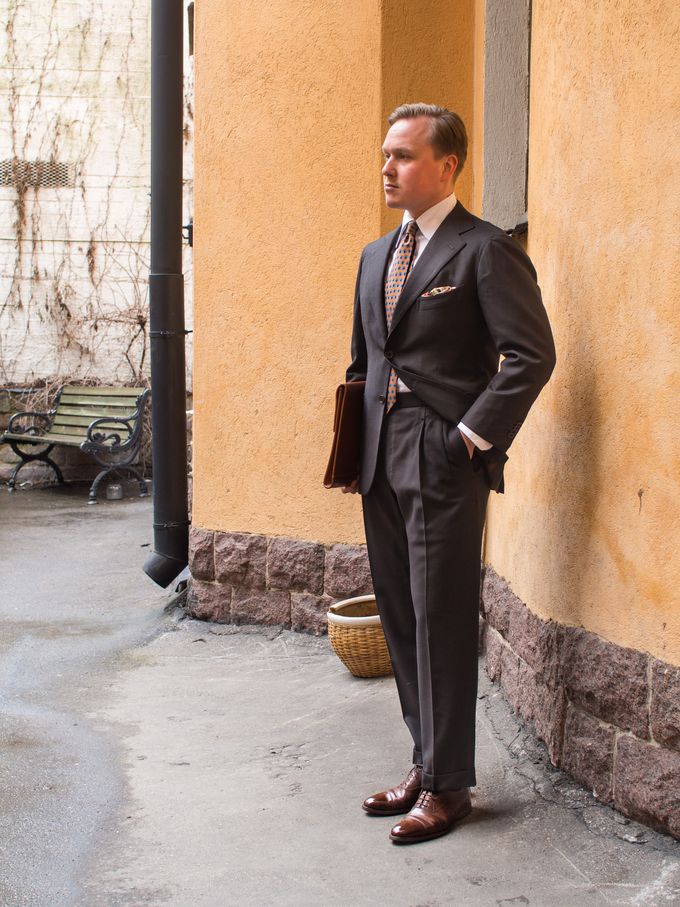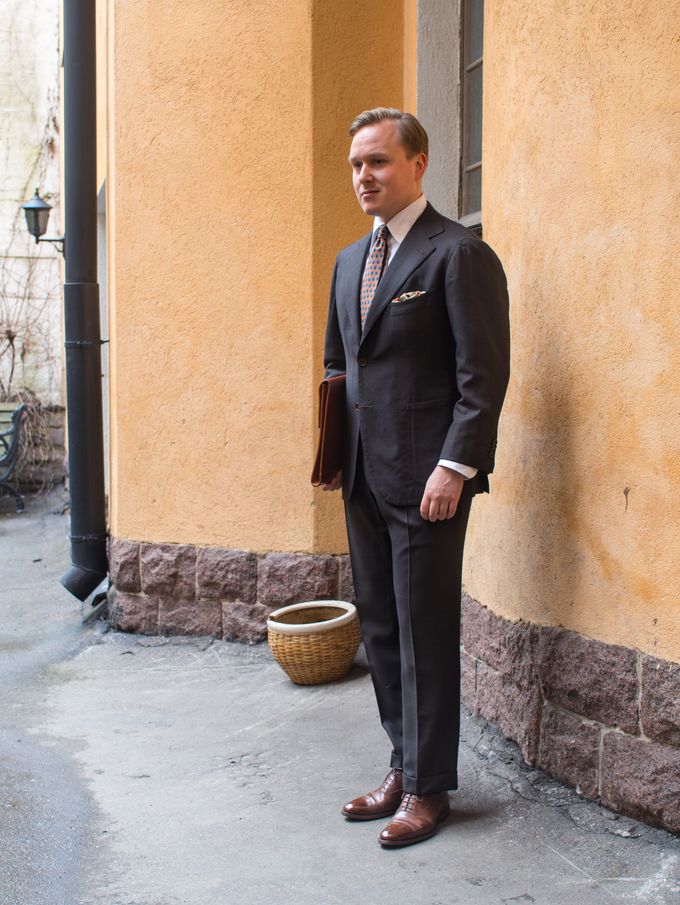 The worn items include my bespoke Sartoria Peluso suit, Vaatturiliike Sauma mtm shirt, bespoke E&G Cappelli tie, Rampley & Co pocket square, Viola Milano barathea braces, Berg & Berg leather portfolio, Mazarin socks and Alfred Sargent Oxford shoes.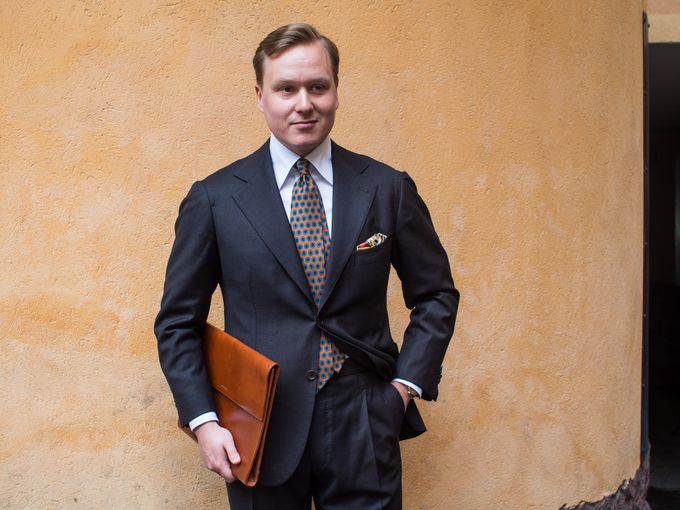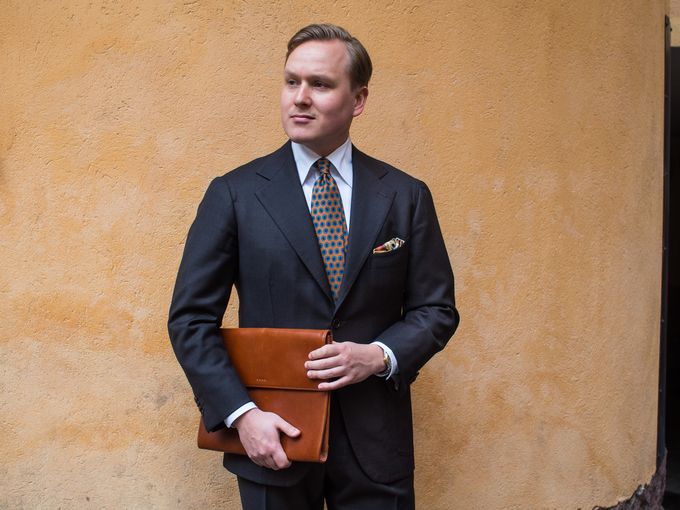 Even though the cut is rather comfortable, the front profile remains rather flattering with the neat shoulder profile and the high cut armhole. I also love the two button stance as opposed to the scene-dominating 3/2 roll stance.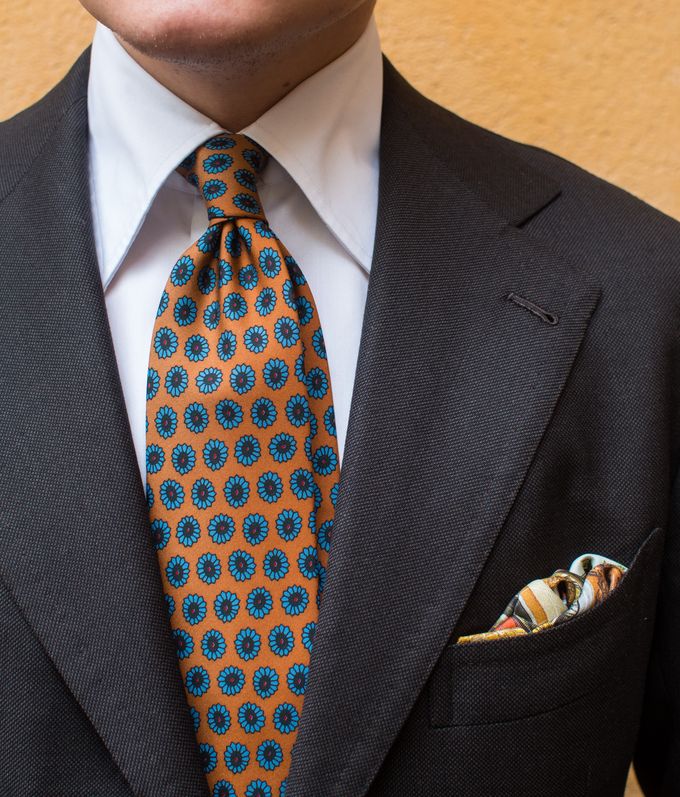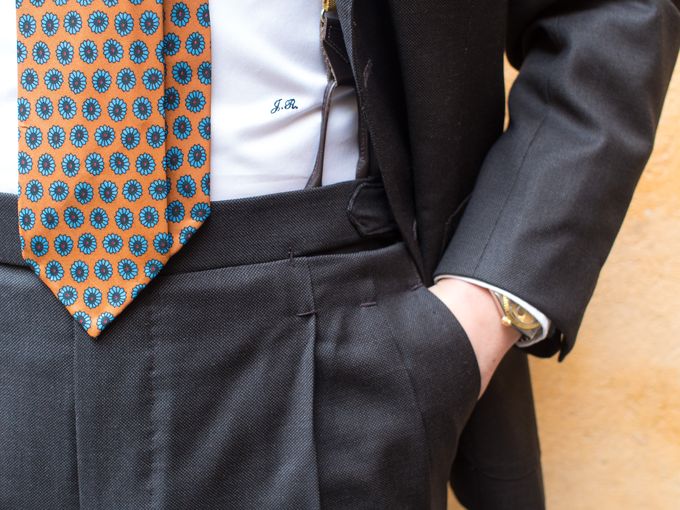 Handmade details and timeless accessories.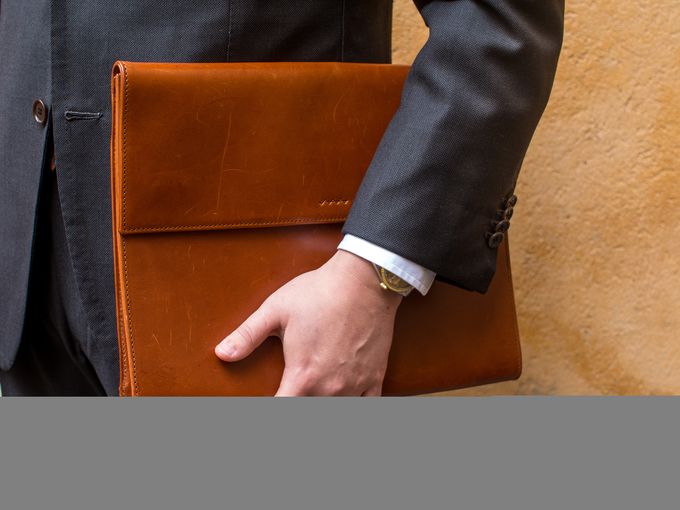 My well-patinated Berg & Berg Vachetta leather portfolio. While it doesn't really have a place in my work rotation, it's definitely a great bag to use in appropriate situations.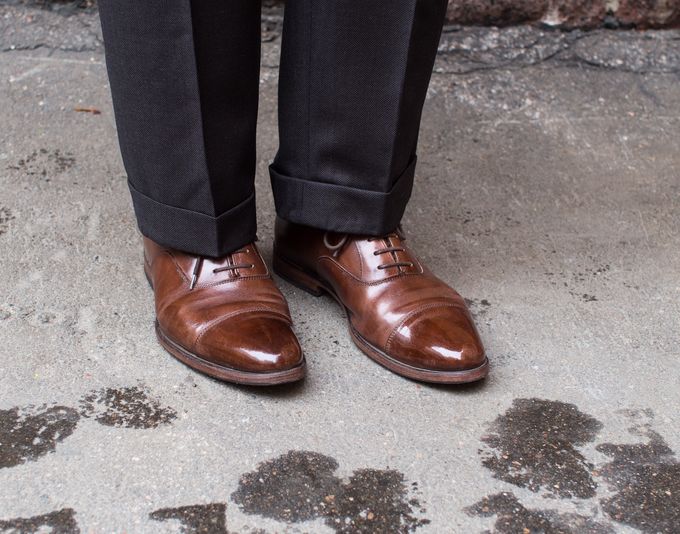 Probably the oldest pair of Oxfords in my active rotation, this pair of Alfred Sargents is still going strong after a recent resoling.