Brown Cap Toe Oxford - A Wardrobe Cornerstone
Brown cap toe oxfords are one of the models everyone should have in their shoe collection. The most formal of brown shoes and still considerably less formal than their equivalent black counterparties, brown cap toe oxfords are perhaps most at home when used with a navy suit or dark blue suit. I've had a pair of Crockett & Jones Hallams for some years now, but have lately found the shoes too aggressive for the outfits I have them for. Furthermore, the chestnut shade of brown was too red and eye-catching. So, for about a year and a half, I've been looking for a suitable pair to replace my old pair. And here it is.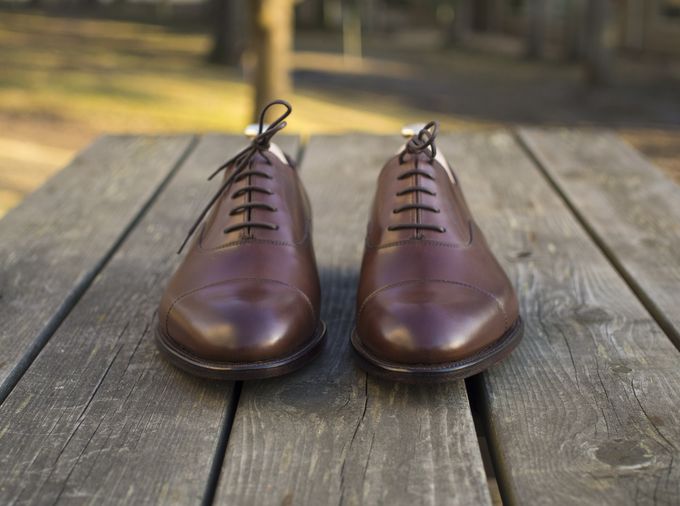 So, I gave my old pair of C&J Hallams to a friend and went for Herring's Charles II, a model that's basically the Alfred Sargent Armfield without the oak bark sole and some other fancy stuff included in Alfred Sargent's exclusive collection. Herring Charles II is made by Alfred Sargent on their 109 last and is quite reasonably priced at 275 pounds instead of the Armfield's roughly 400 pounds. More importantly however, you can get it right away in Oak brown. My definite favorite of different browns.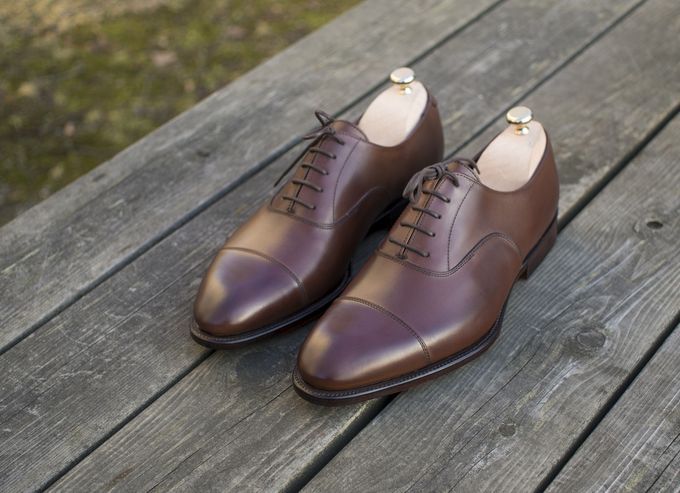 As we can see, last 109 has a very elegant and sleek shape combined with a very narrow waist. In many ways, this shoe reminds me of Edward Green's Chelsea in EG's last 82. That said, Alfred Sargent's 109 is a beautiful last in its own right and simply perfect for shoe like this. My problem with my Crockett & Jones Hallams was that as I tend to wear quite slim trousers, shoes made on C&J's 348 look too long and therefore out of place. A slightly rounder, a tiny bit less elongated and less attacking shape on the other hand looks balanced with the kind of outfits I wear.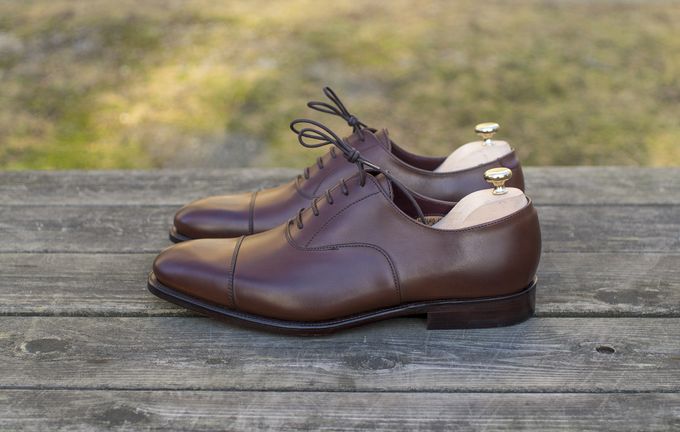 With a little bit rounder shape though, comes the risk of the shoe looking shapeless and bulky. The main reason I ended up putting my money into this model is that it is anything but shapeless and bulky. The inner part of the shoe has a beautiful curve achieved by the narrow waist, and the overall shape looks well-balanced from all angles. In general the leather feels thick and soft, although perhaps not quite as buttery as the very best shoes. All the details look impeccable and no criticism can be given on that front. This is what you would expect though when you pay 275 pounds for a pair of shoes. In a way it actually feels like a bargain as it's still considerably cheaper than proper Alfred Sargent exclusive collection shoes.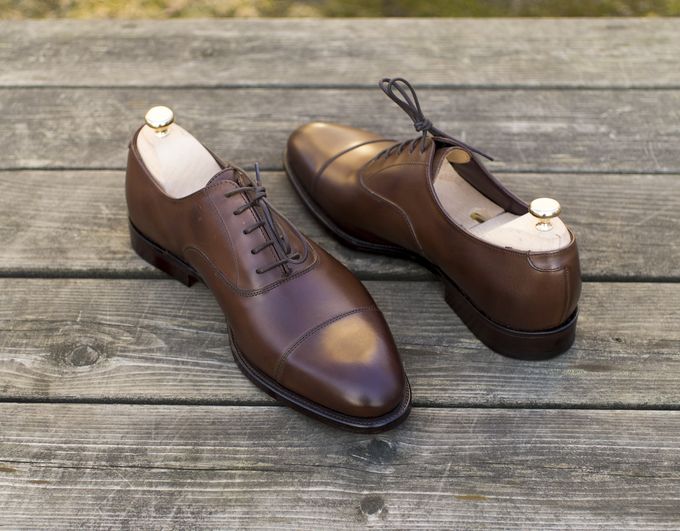 Fit wise the Alfred Sargent 109 last feels very much true to size. My feet can't really pick up any special traits from these, the width feels very normal and the length should be enough for most of us. All in all a comfortable fit, I would say.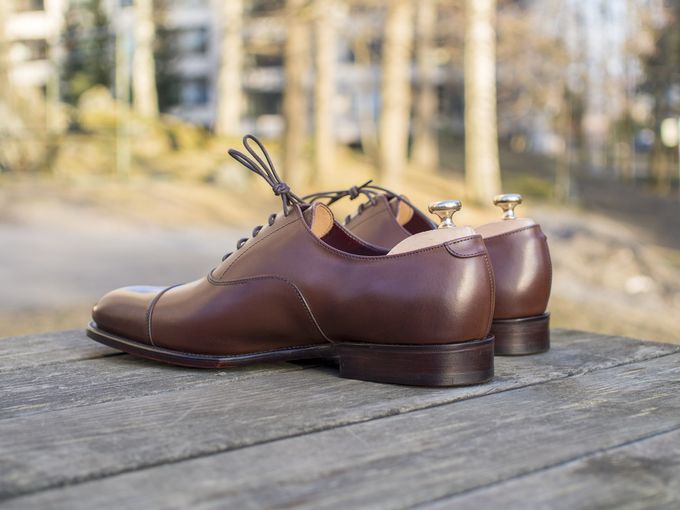 So, what are these good for? Whereas my C&J Hallams were way too aggressive to be used in more casual sport coat combinations, this pair will do great with a pair of crisp cotton trousers and an unstructured sport coat. Furthermore, they will most likely be my most-used pair with suits (something I'll be wearing quite a lot from now on). I think I will start using two different shades of Saphir creme on them, just to some depth to the color.
So, as final words I can only say I'm happy with the purchase, and feel pretty confident these Herrings (made by Alfred Sargent) will serve we well for years.