Brown Flannel Suit with Red Accessories
One of my older suits that I've kept includes this brown flannel made-to-measure suit from Vaatturiliike Sauma. While it's a beautiful suit, I nowadays prefer a somewhat looser cut and a little bit more handmade look. That said, this piece still makes a great work horse suit for autumn and winter seasons. The lovely warm hue of brown combines perfectly with most colors and the trousers also function as an odd pair with most sport coats.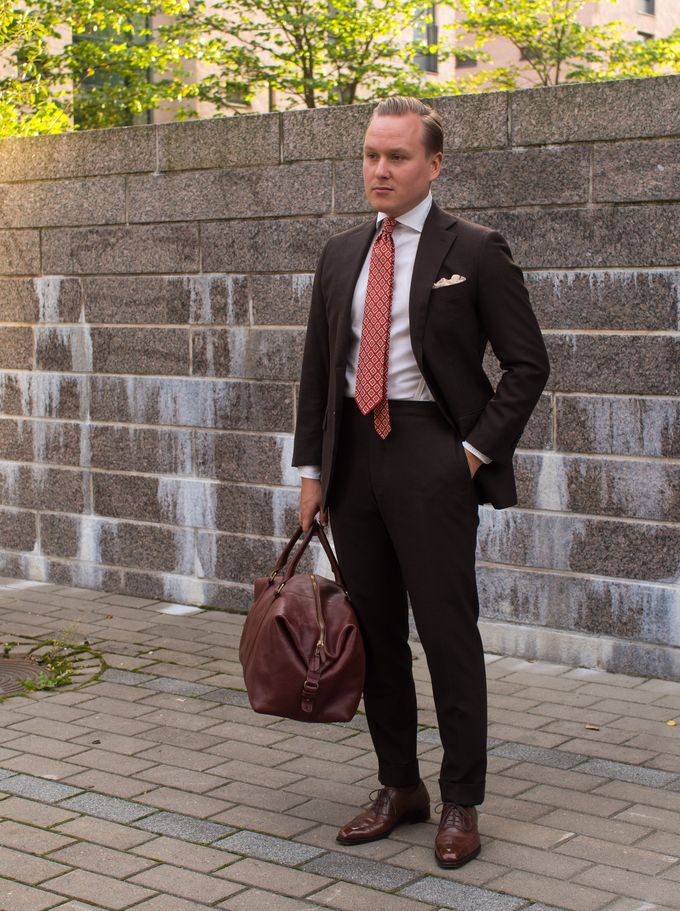 The items in this outfit include the suit from Vaatturiliike Sauma, mtm shirt from Luxire, Ancient Madder tie from E&G Cappelli, limited edition pocket square from Drake's London, white narrow braces from Drake's London, mto austeri brogue shoes from Vass, weekender bag from Linjer Co and a vintage watch from Omega.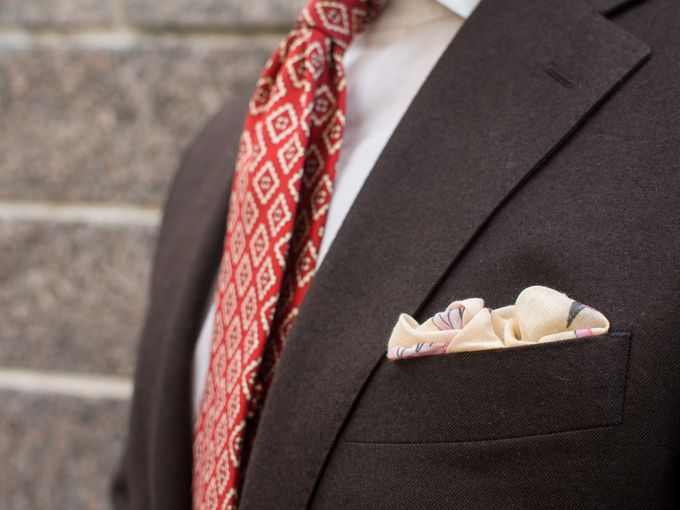 During the last year or so, I've started gathering different kind of warm red accessories. In my opinion, this type of red is quite amazing when paired with the right colors. The key into making it look good is paying extra care that none of your pieces are too satured and brightly-colored. Matte Ancient Madder, like the E&G Cappelli tie in this outfit, is a good way to start experimenting with this tone of red.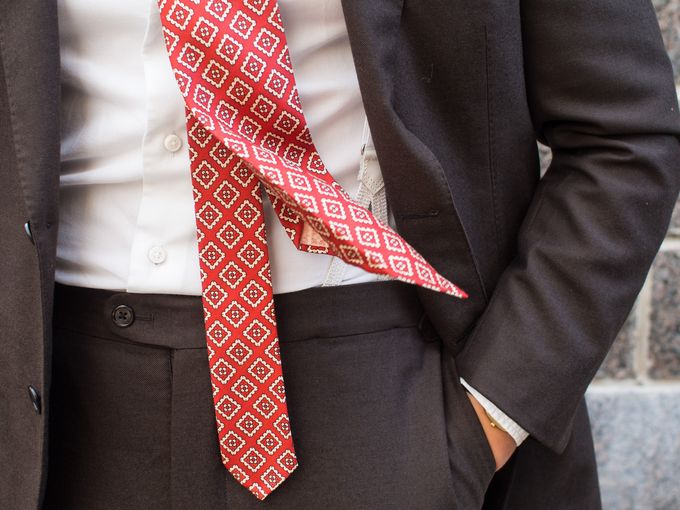 I've grown to like the white braces look so much I've actualy considered buying another pair. Even here, I think they're a rather nice choice.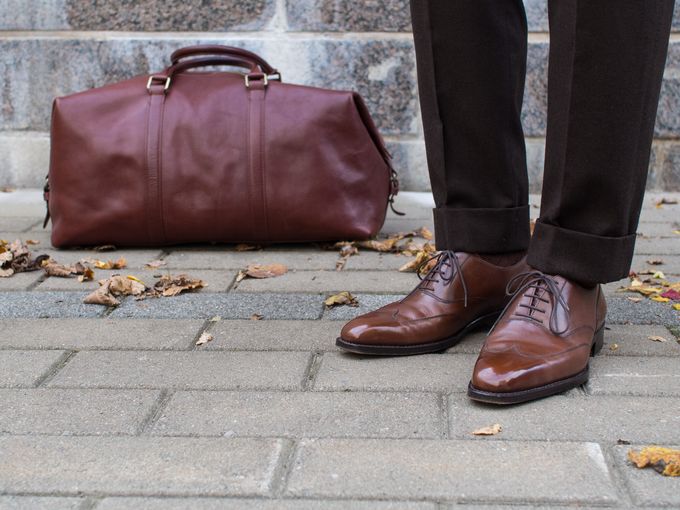 Cognac shade of brown is still a very good choice in the early fall, especially for a bit more casual looks. This type of brown also tends to compliment other warm tones very well which is why I've picked it here with the red accessories.