Brown Monochrome Look for Summer
So, something a little bit different this week, a totally brown look from a while back. As some of you may have noticed, I really like using brown accessories no matter what time of the year it is, but this will be the first post ever wearing a brown suit. Works rather well with some crisp white.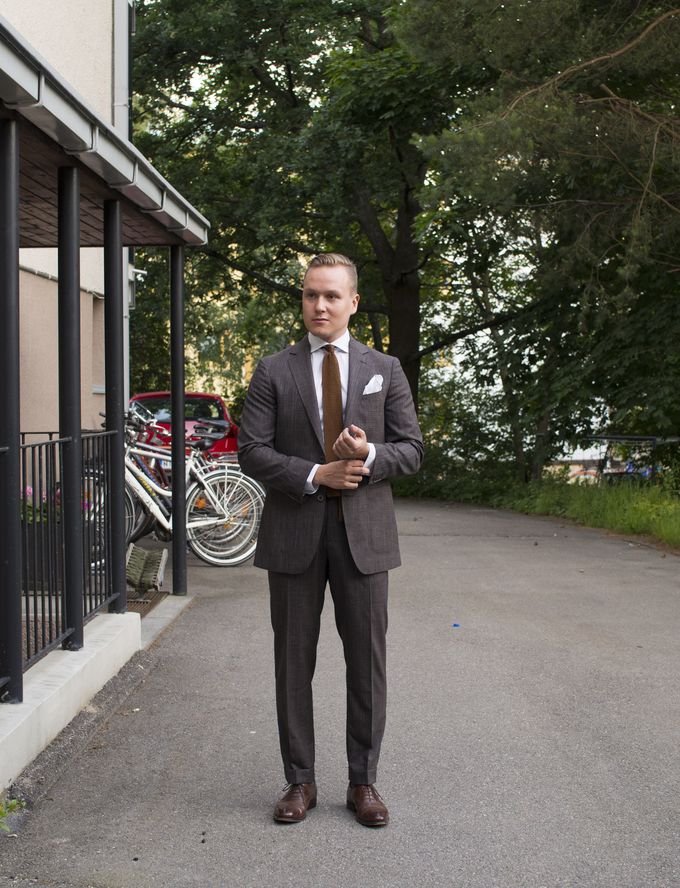 The Havana fit suit is from SuitSupply, shirt from Sonrisa, suspenders from Albert Thurston, knit tie from Eredi Chiani, socks from Pantherella and shoes from Alfred Sargent.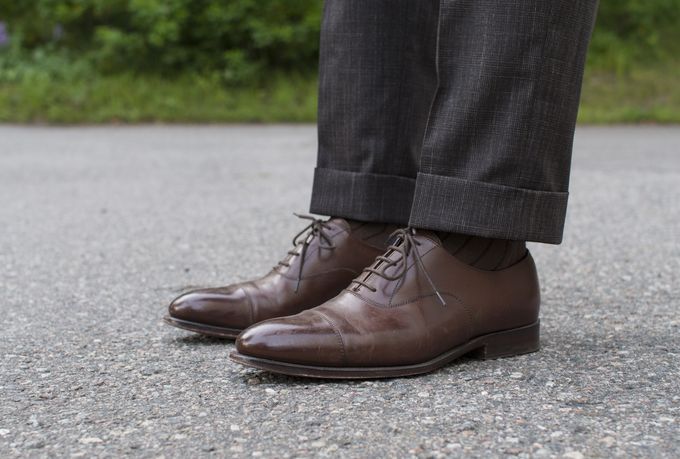 The shoes really needed some love at this point. I like kicking them to my office chair unfortunately, but gladly this are the kind that are brushed away in seconds.