Brown Flannel Suit and Accessories
And we're back. I've been a bit "offline" lately due to a slipped disc in my back and lots of travelling for work, which by the way is not a great combination. The spring has finally sort of arrived to southern Finland, but I figured to post some older pictures taken in early March if I recall correctly. This is very much what I like to wear for work and something I can definitely recommend for anyone who needs to wear a suit. The materials and textures work are the interesting detail in this outfit, combined with classic colors and a well-tailored fit.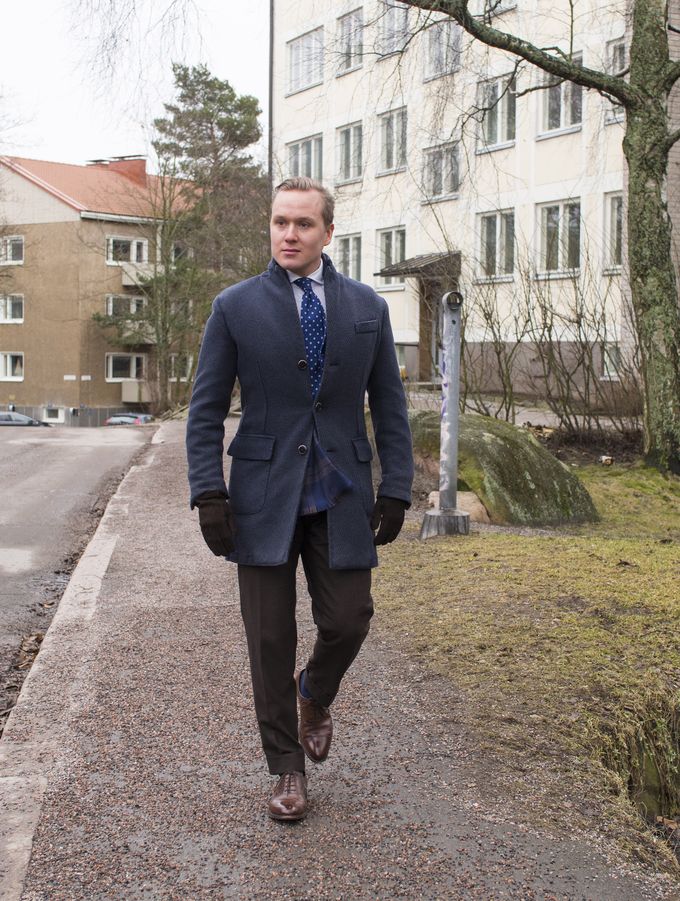 The coat is from L.B.M. 1911, suit from Vaatturiliike Sauma, shirt from SuitSupply, tie from Berg & Berg's new collection, pocket square from Viola Milano, braces from Viola Milano, socks from Berg & Berg, shoes from Alfred Sargent, scarf from Berg & Berg and peccary gloves from Madova.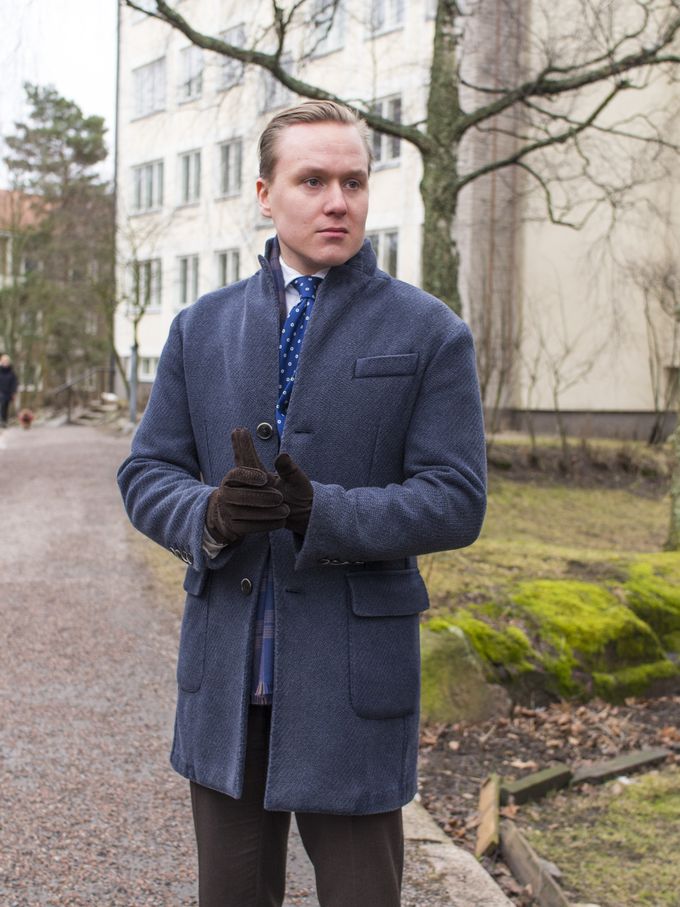 The combination of brown and blue always works. Brown in my opinion tends to be a lot more interesting color than grey, and it also makes more refined combinations.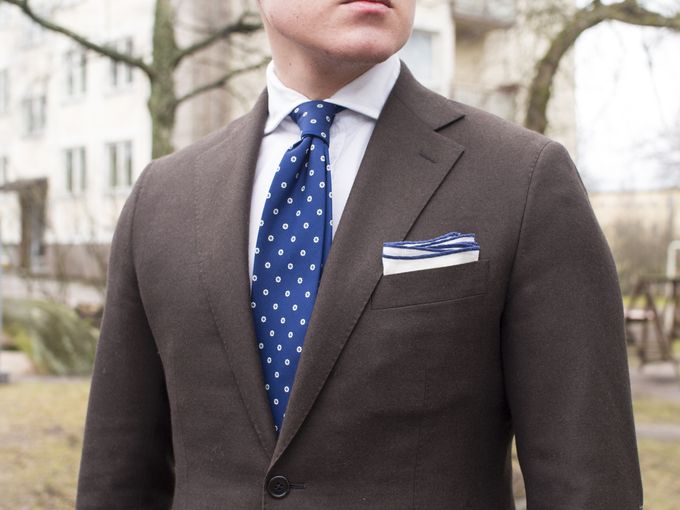 The beautiful jacket of the Sauma Private Label jacket, no padding and fully-canvassed. The Berg & Berg tie looks amazing and already sort of looks towards the upcoming summer with it's fresh blue color.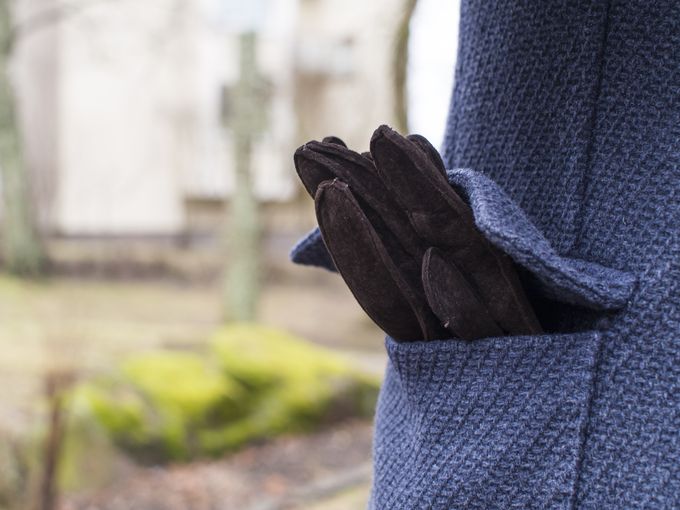 Unlined peccary gloves from Madova in Florence. The amazing espresso color is great when you wear dark brown shoes and the thin leather allows you to do most chores without taking of the gloves (apart from using your phone of course).