Brown Unstructured Prince of Wales Check Suit
Despite the looming change of season I still stock a fair amount of more summery photos, so I suppose it's time to get rid of some of them. First up we will have a spring/summer/early fall look with some browns and blues.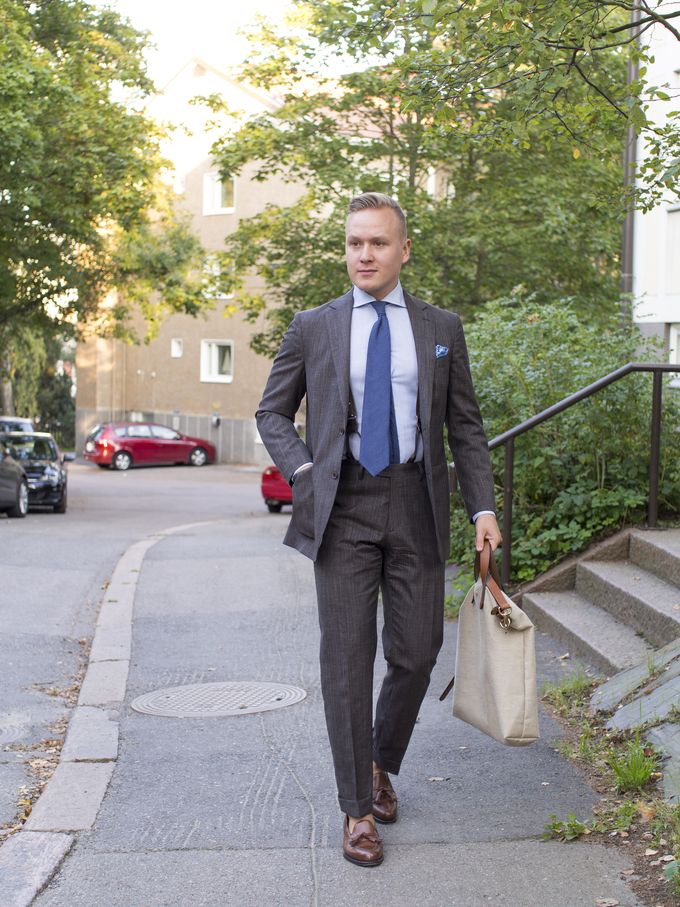 The suit is from SuitSupply (Havana fit), shirt from SuitSupply, grenadine tie from Berg & Berg, silk pocket square from Turnbull & Asser, suspenders from SuitSupply, loafers from Septieme Largeur and bag from Mismo.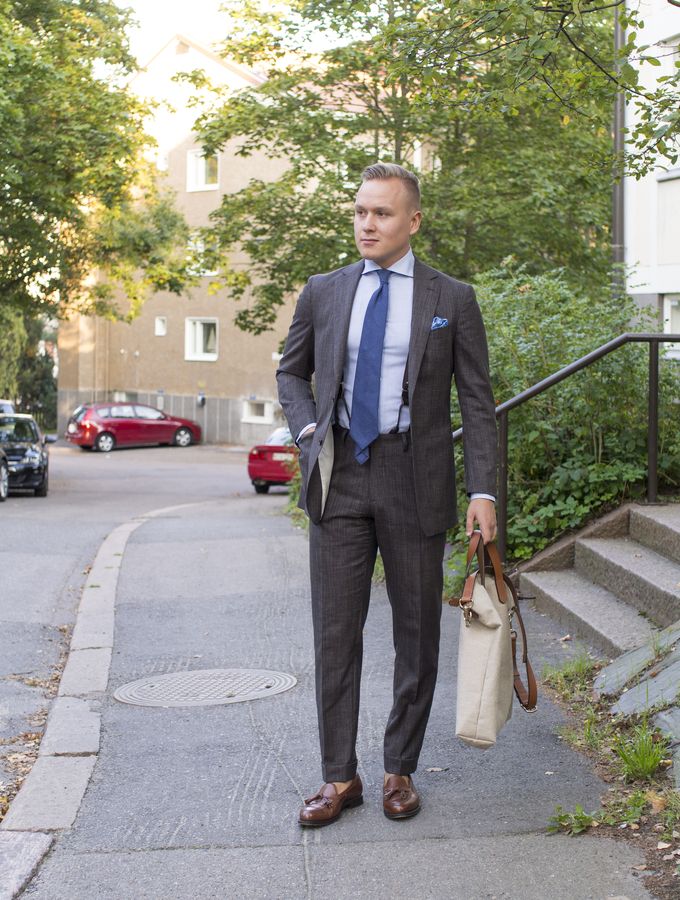 A dark brown with subtle blues is always a fairly good choice that actually works well around the year if you adjust the materials to the seasons well. The tan leather from the loafers and the bag is something I quite like in this outfit, they really complement all the other elements and give the whole look that true summer feel. On another note it's rather situational whether I tuck the back of my tie into my trousers of not, really depending a bit on the entire outfit and simply how I feel at the given moment. In this case I ended up tucking it (didn't look quite right like this).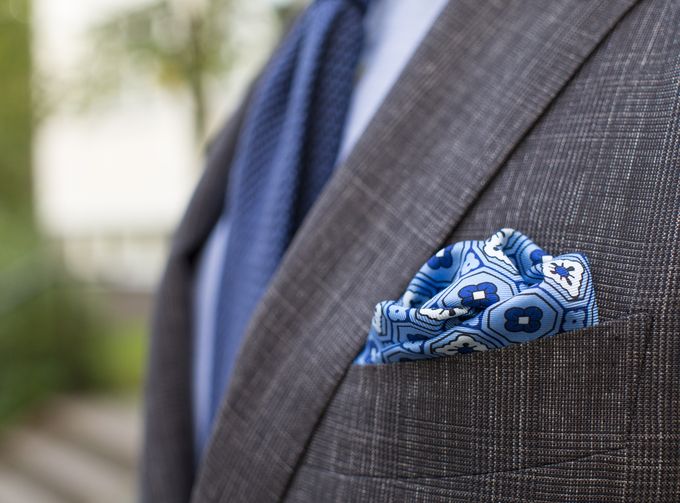 And here is the rare occasion of me wearing a silk pocket square (and it looks damn good, too).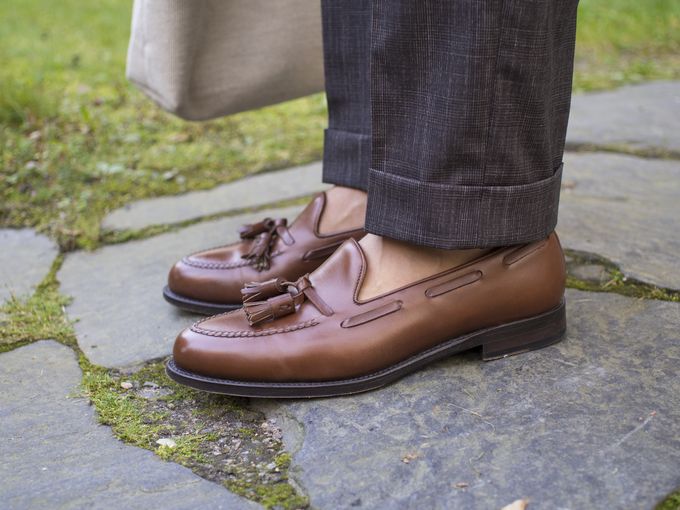 Finally, my tan Septieme Largeur tassel loafers in the 9095 last, probably my favorite loafer last both fit and look wise.