Business Outfit with a Casual Touch
If you're not going to a board meeting but still might need to look soft of formal, it's not a bad idea to to make subtle changes into your regular business outfit. Instead of opting for black Oxfords go for some semi formal shoes such as suede double monks and replace the silk pocket square with something with less shine. If it's summer, replace your shirt with a washed linen blend shirt. The look here has some casual adjustments made, but a soft-lined suit like this could easily take a lot more. Experiment, but keep in mind the parts should still make a coherent overall outfit.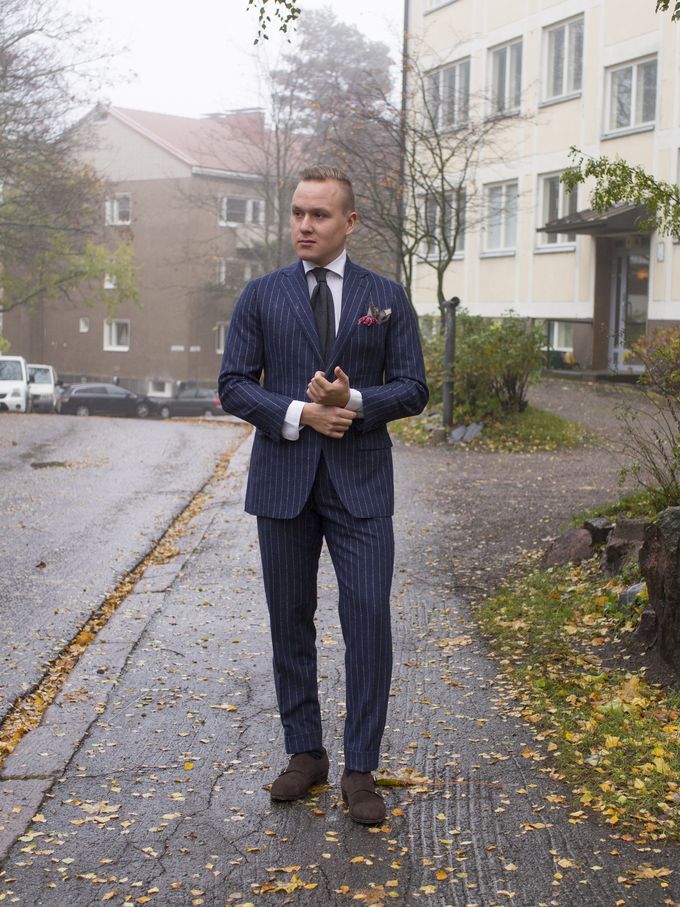 The suit is a made-to-order piece from Vaatturiliike Sauma, shirt from SuitSupply, tie from Berg & Berg, pocket square from Exquisite Trimmings, braces from Viola Milano, socks from Pantherella and shoes from Carmina.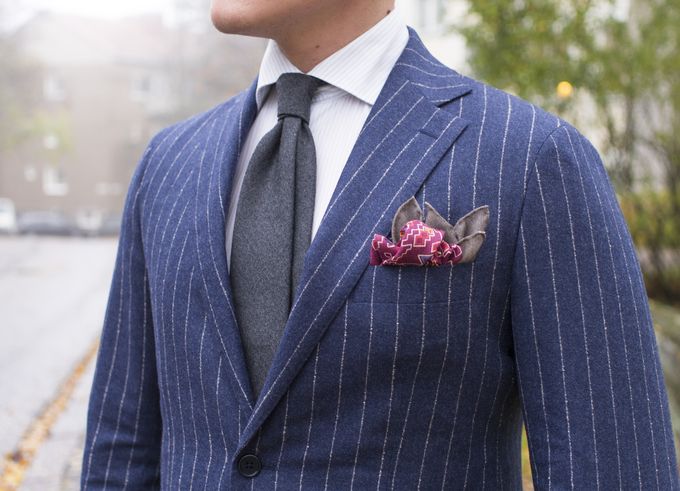 A little bit of tie fastening failure going on there for some true sprezzatura.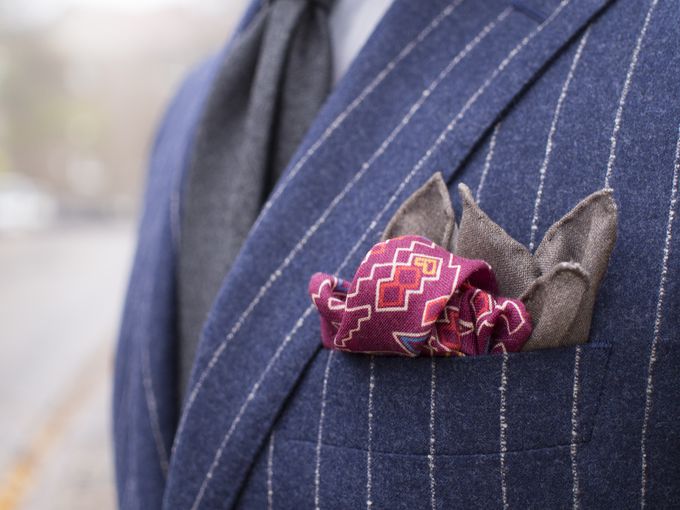 Charcoal Berg & Berg wool tie and the grey/burgundy Exquisite Trimmings pocket square working together beautifully.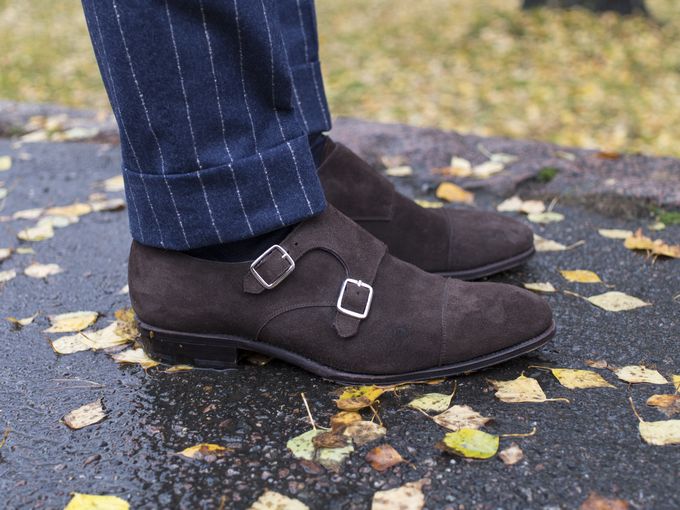 The rough-textured dark blue wool flannel looks amazing when paired with polished calf, but it's not exactly ugly with suede either.
And now, it's time to pack and head to Florence.