Carmina Inca Last Double Monk Shoes in Review
Carmina is one of those brands that offers great quality for what can still be considered a fairly reasonable price. The 300-400 Euro price range is actually a rather tempting spot between the more affordable brands such as Meermin and the more expensive English brands. What is perhaps the best thing about Carmina though, is their collection of simply beautiful lasts. Rain, Simpson, Uetam, Inca and Oscar are all among my favorite lasts in the entire luxury shoe industry - all of them simply beautiful in their own way.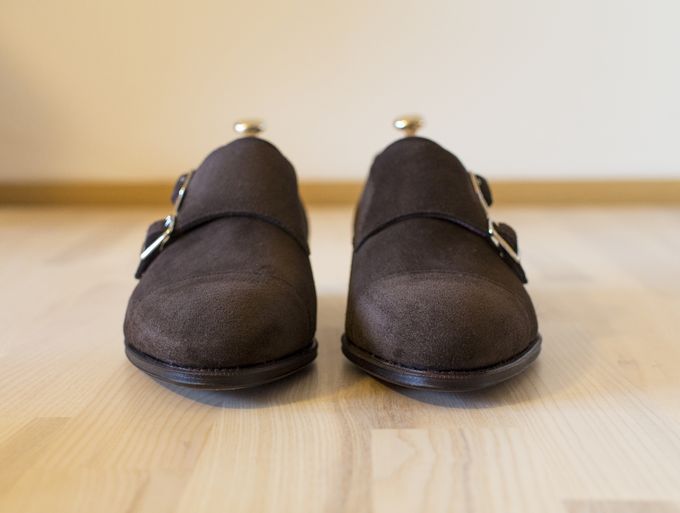 Now, I hadn't really planned for this purchase, but it simply had to be done. Getting a pair suede double monks was perhaps the third or fourth pair on my list, something I'd buy 2015 maybe. However, upon visiting Sauma in Helsinki for a Made-To-Order suit earlier this week, it appeared their Carminas were on sale. Being able to get a fantastic deal, I ended up getting a pair.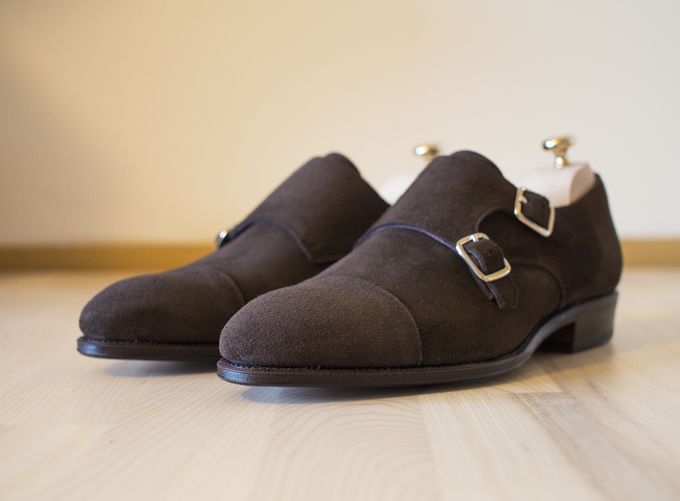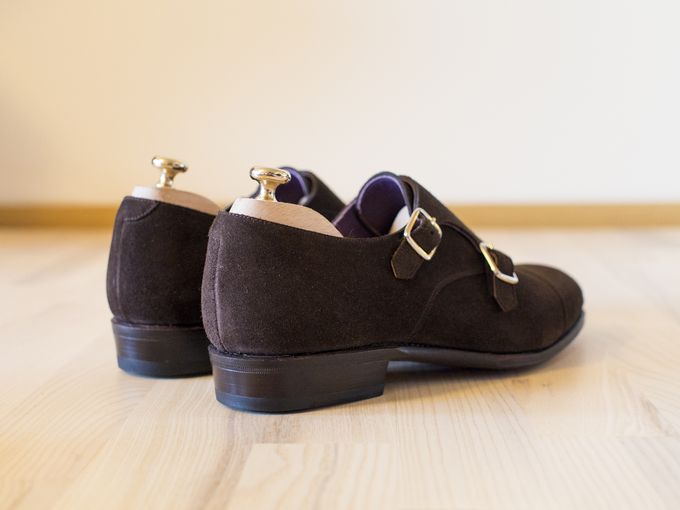 So, these Carminas have been formed on the Inca last, which I would consider to be a pretty regularly-sized last (some people say it's wide-fitting, I don't see it). The shape is a little bit asymmetric and round, perfect for a casual shoe like this. The material is super soft as you would expect, nothing to complain there. Finally, all the details seem to be finished with care (as it should be at this price range).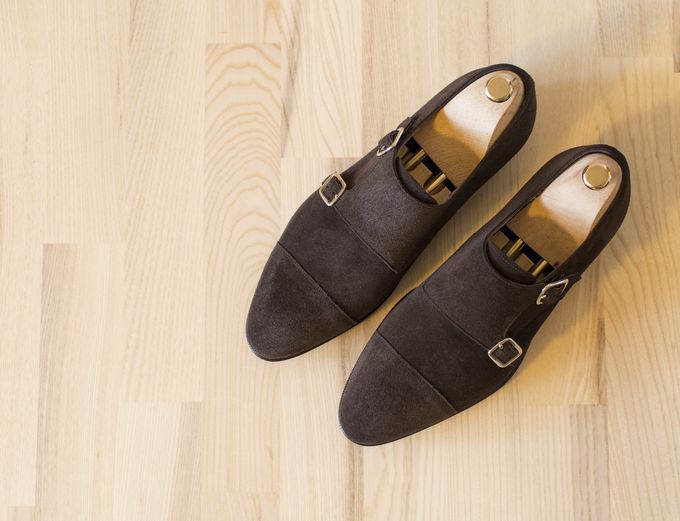 As a conclusion, I don't really have a bad word to say about this pair. I always thought this kind of dark brown color was the way to go when I would be getting my suede double monks, mostly because I wanted a pair that was formal enough for most suits. Getting these for about 200 Euros is something I consider to be a true lucky strike.