Carmina Rain Last Oxford Shoes - Suede Goodness for Spring
One of the shoe types I've long been planning to get was a pair of snuff suede cap toe Oxfords. Unfortunately, there are not too many interesting models of this type and so far I've simply had to wait for the right pair. Luckily however, my friends at Vaatturiliike Sauma decided to get this spectacular model from Carmina for the upcoming summer season. The model is pretty much perfect in every way - not only is it made on the beautiful Rain last and from lovely snuff suede, this model also comes with Carmina's thin half rubber soles that are perfect for the Finnish weather conditions.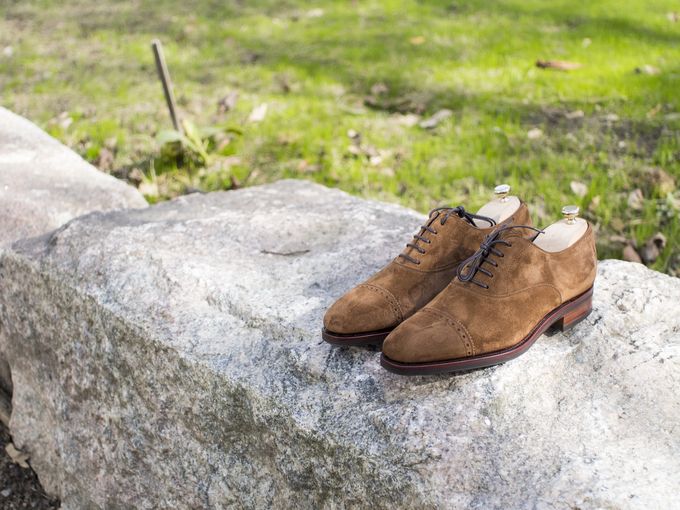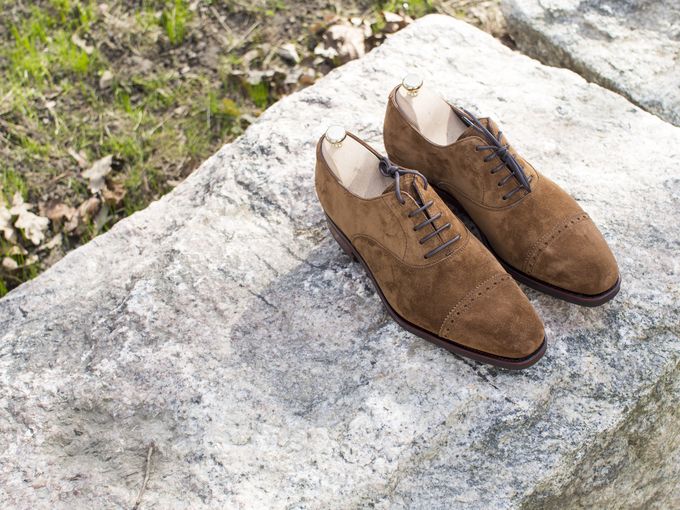 My first pair of Carminas was a pair of dark brown suede double monks made on the Inca last, also bought from Sauma. As much as I've liked them, I've come to the conclusion that Inca isn't really my favorite last. Instead, I've long been a sucker for the Rain last, and was thrilled to be finally able to get my summer cap toes in it. The punched cap toe seam is a subtle detail in this simple elegant model, and the real killer feature is the golden brown suede material combined with the sleek but soft shape of the shoe.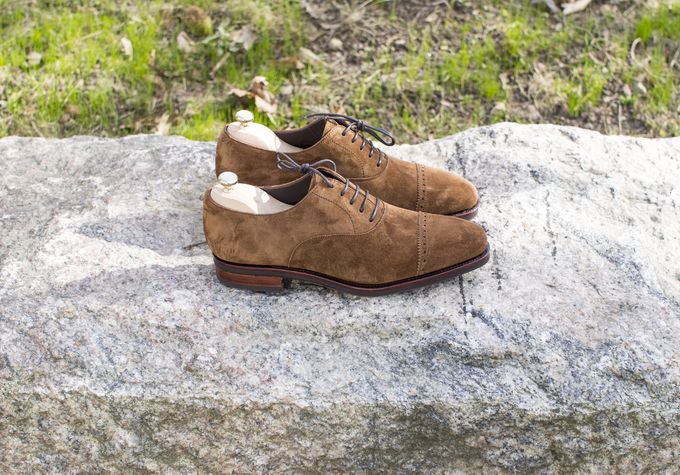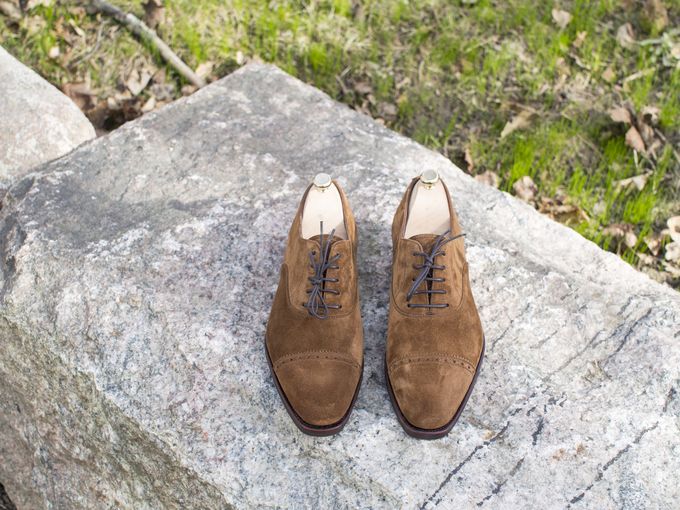 Size wise the Rain last fits true to size, and I'm wearing my regular size UK7 in this pair. The width feels pretty regular as well, not too narrow but not too wide either. The thin rubber sole is great as it allows you to use these in more challenging weather conditions, and kind of extends the period you can use them in far into the fall season.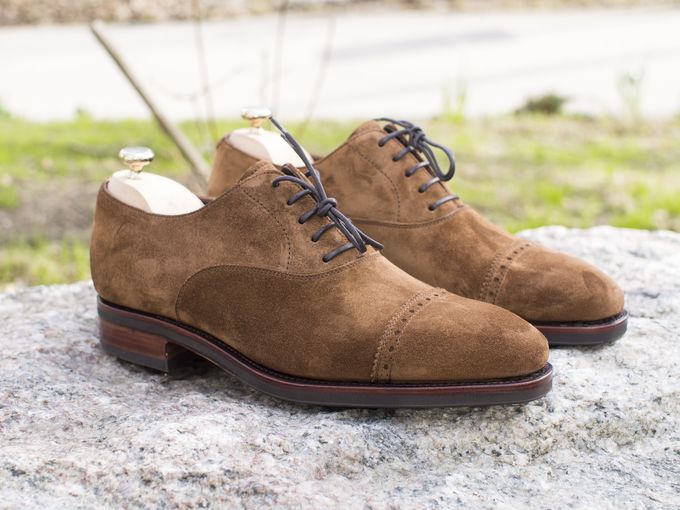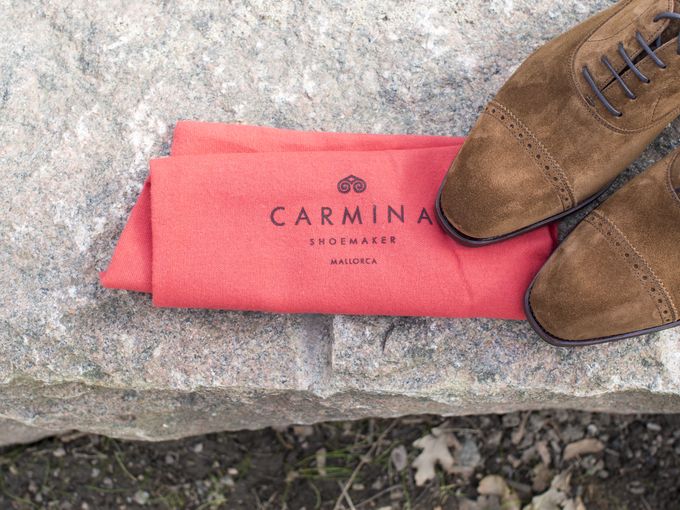 What would I wear them with then? In general a model like this is pretty good for casual suit looks during spring summer and fall (maybe even winter) as well as formal and semi formal sport coat outfits. The snuff suede looks amazing with nearly all shades of blue and is at home with a blue summer suit like this. That said, snuff is equally a killer with brown colors, and I'll probably be wearing this pair a lot with this suit. If you're in Helsinki I'd definitely recommend checking Sauma's set of Carminas for the season. There are some really nice models to choose from, especially in the loafer section.