Casual Summer Inspired Menswear
If you've read The Nordic Fit for a longer time, you've probably noticed I like to wear brown quite a lot. And you'd be right, too. I own two brown suits, multiple brown jackets, trousers and I don't even want to count the accessories. Why brown then? Suppose I could give many reasons, but one of them would always be that I really like how well the color combines with many other colors. In fact, if the shade of brown is right, it will probably look elegant, classy and timeless with pretty much any other color. One of the best examples however, is cream. Cream looks great with nearly any kind of brown and simply makes brown pop. Furthermore, these two colors create one of the coolest color combinations to be used during summer. And here's one example.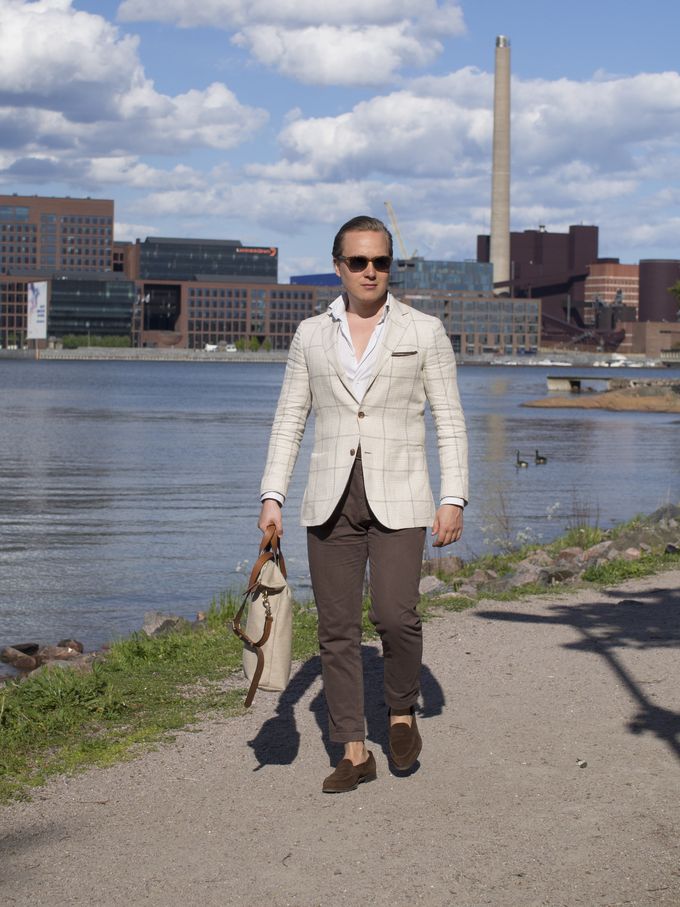 The jacket is a shortened Havana fit jacket from SuitSupply (this jacket was weirdly large-to-size and a lot roomier than any other Havana I've ever seen), pocket square from Vaatturiliike Sauma, shirt from SuitSupply, suede belt from Alden, trousers from Paoloni, loafers from Septieme Largeur and bag from Mismo. Glasses from Gant Rugger.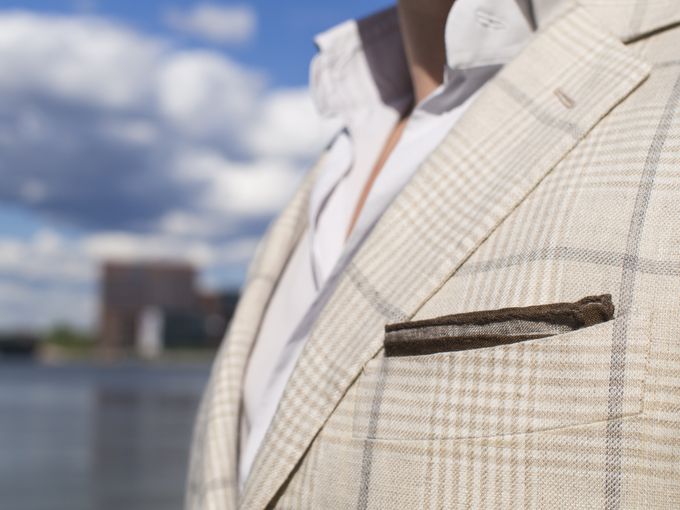 In this case I've opted for a brown contrast border linen pocket square. Pretty much anything more fancy would've looked out of place with the rough texture of the linen jacket.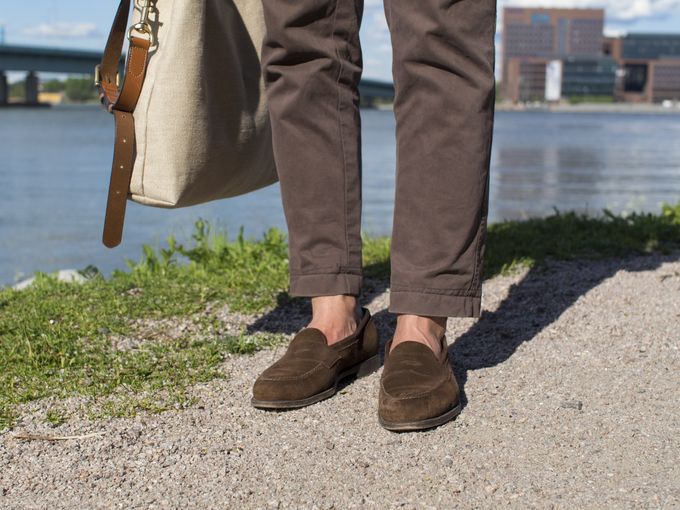 Brown chinos are a great pair of trousers to own. I personally like to combine them with sky blue, green and cream or white jackets.