White trousers are a nice touch when you want to break the usual navy jacket and khaki chinos pattern. I myself tend to use my white chinos a couple of times a summer, usually combining them with a blue or a navy jacket. Especially when combined with a timeless navy jacket, this kind of an outfit is actually quite elegant and simply looks great on a nice summer day.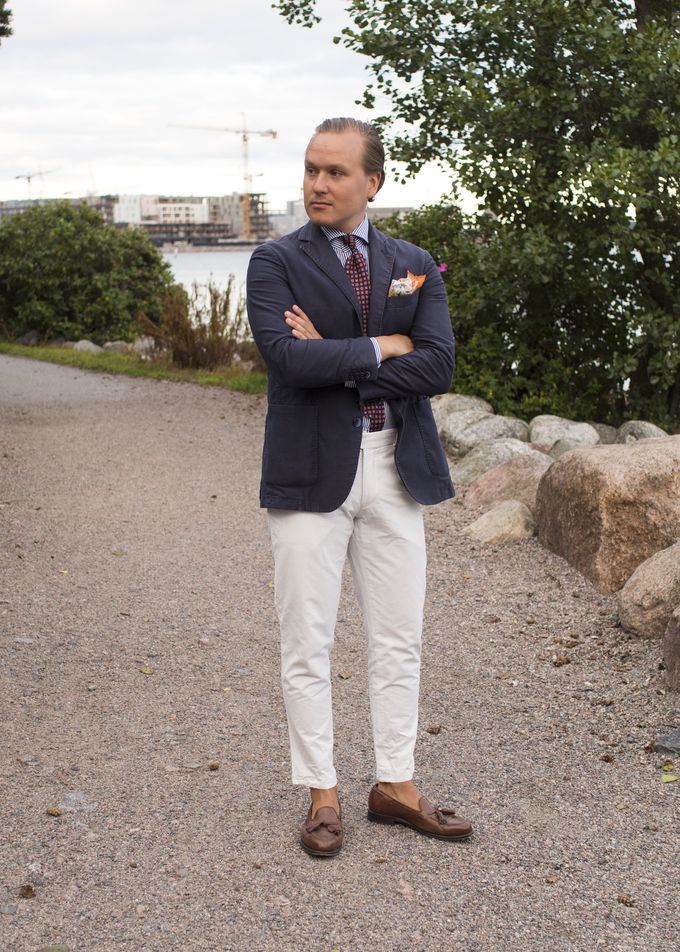 The worn items here include a cotton jacket from LBM 1911, shirt from Luxire, printed tie from Berg & Berg, cotton pokcet square from Drake's London, white cotton trousers and tan tassel loafers from Septieme Largeur.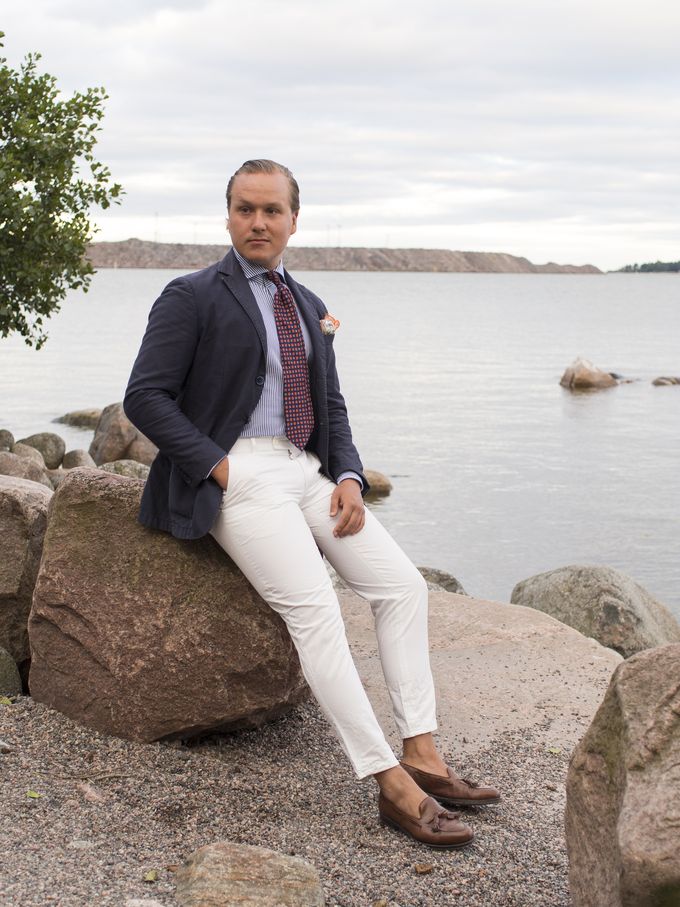 The fit on this pair of trousers is pretty good when you think that I've had them for a very long time. That said, I would definitely change a few things (higher rise for example) and my next summer's what to buy list will probably include custom-made white trousers.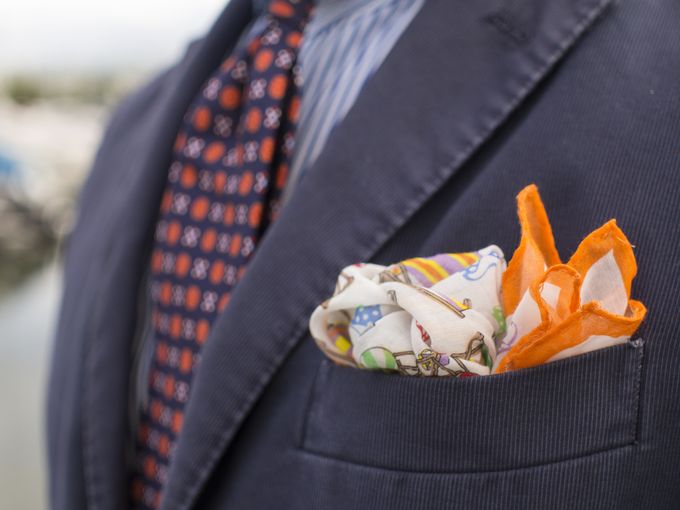 A little bit of orange never hurt anyone.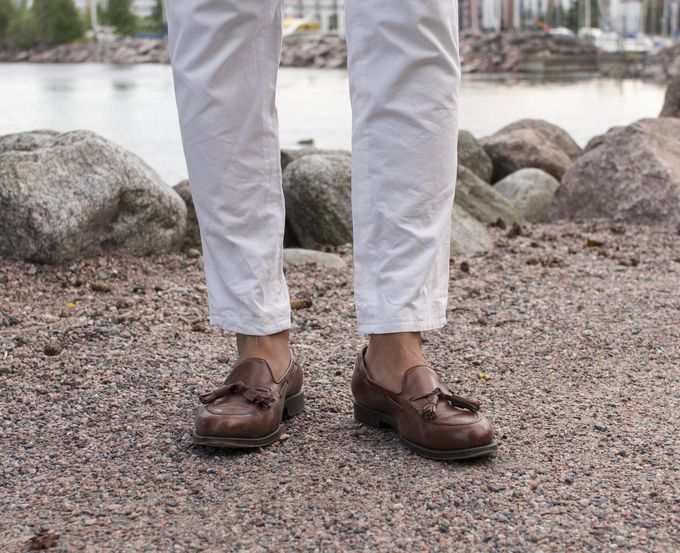 A very Italian length here, which is quite alright in a casual outfit like this. A centimeter longer would be optimal, though.