So, how to take out your dog in style? I'm currently missing a dog (a problem hopefully fixed asap) but here are a couple of shots taken on a Sunday walk last week. This is something I like to wear quite a lot, and it doesn't change too much between different seasons - just add a field jacket and a scarf and this will already go a long way into the winter.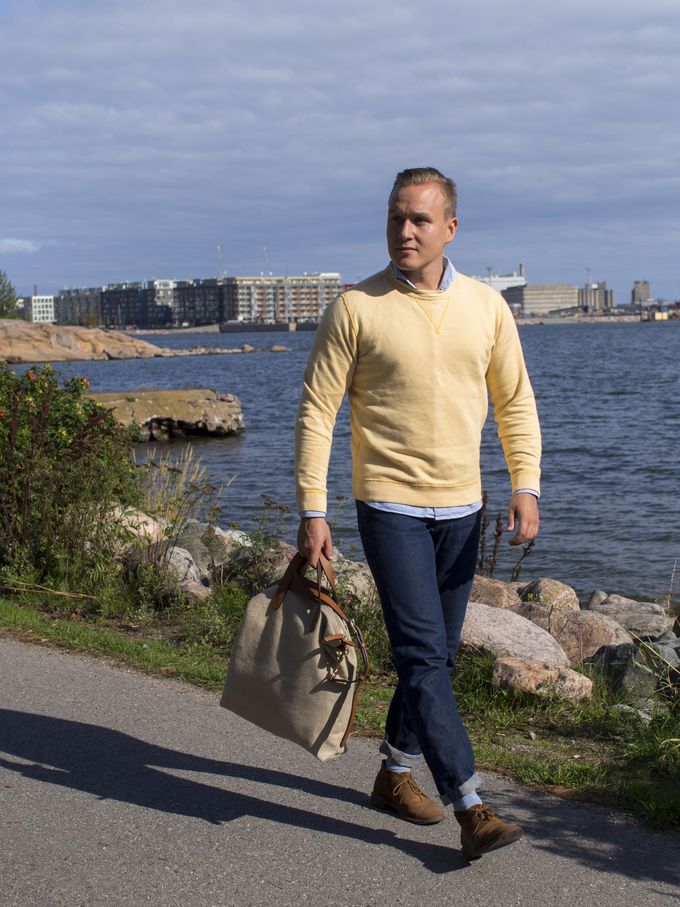 The sweater is from Gant Rugger (the softest ever), shirt from Trashness, belt from Equus Leather, denim from Norse Projects, socks from H&M and chukka boots from Alden. Bag from Mismo.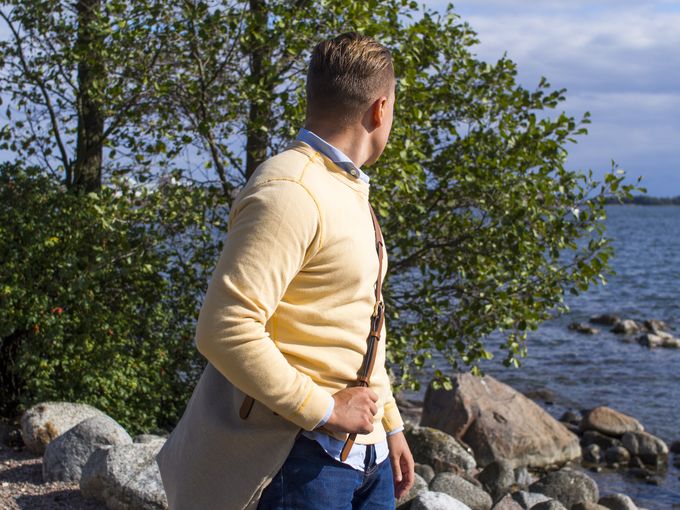 A faded yellow with light blue oxford cotton and denim with some tasty cognac shade suede and bridle leather is a safe but good-looking bet. When things are simple, the best materials and great fit are the key to maintain a feeling of quality and that sense of style.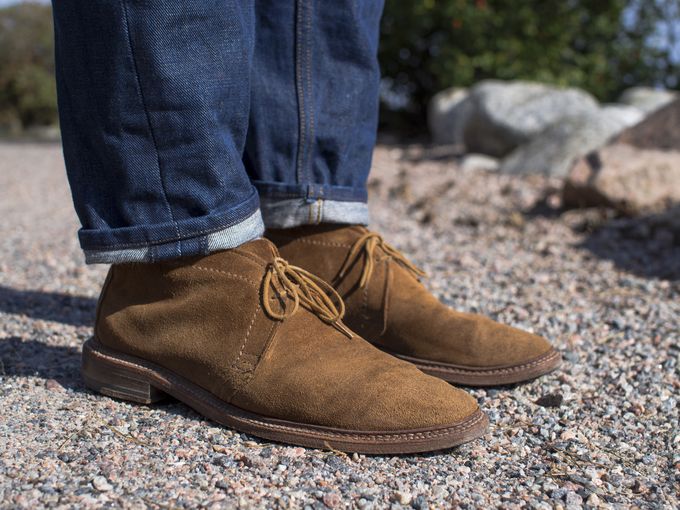 Alden's unlined suede chukka boots to top it off. The perfect casual shoe for so many outfits.