This one is actually from today, a casual outfit to the city center and to the gym afterwards. The LVC suede bomber is just beautiful on these rich tan khakis from Brooks Brothers.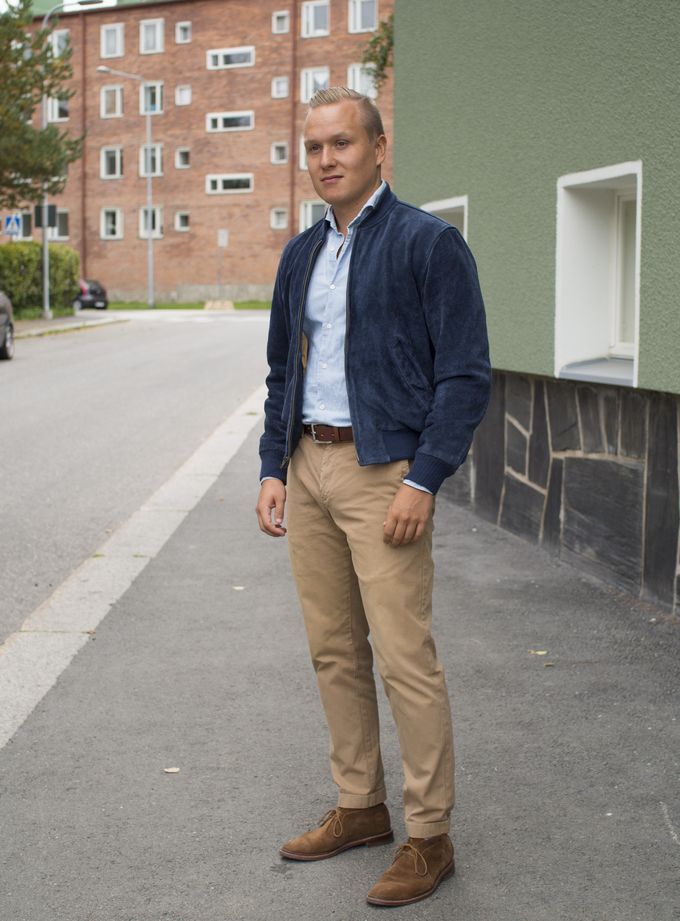 The navy suede bomber jacket is from Levi's Vintage Clothing, light blue chambray shirt from SuitSupply, bridle leather belt from Equus Leather, trousers from Brooks Brothers, socks from H&M and unlined suede chukka boots from Alden.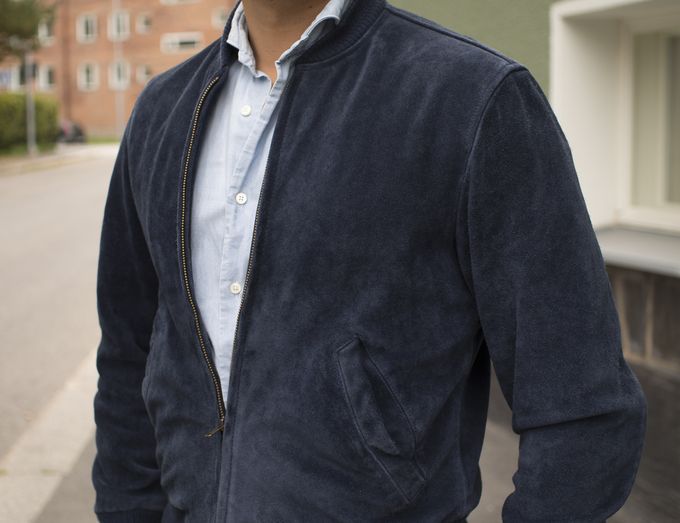 On top of just excellent build quality and material, the fit on the jacket is pretty awesome. And now that I think of it, it's also one of the very few unaltered pieces I own.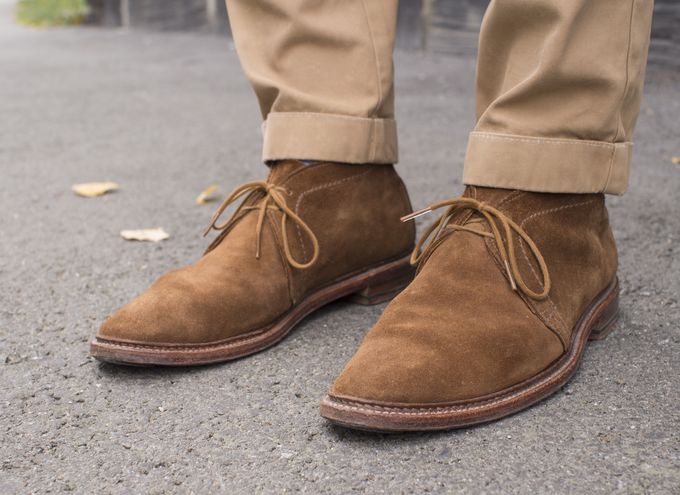 And my unlined chukka boots, which will still see a lot of use for at least a month (when it's not raining). No words needed really, they look simply perfect.