How to Wear a Suit Without a Tie
So, how do you wear a suit without a tie? First, you should wear a suit with a casual enough fabric that has some texture, a casual pattern or perhaps a little bit more color than usually. Second, make sure it's not too formal in its style and has a nice and soft construction that creates a soft and natural silhuette. Third, a higher waist is great if you want to go tieless and in general you want the fit to be somewhat slim but nowhere near tight. And lastly, pick a casual pocket square that has a toned-down print or a plain color.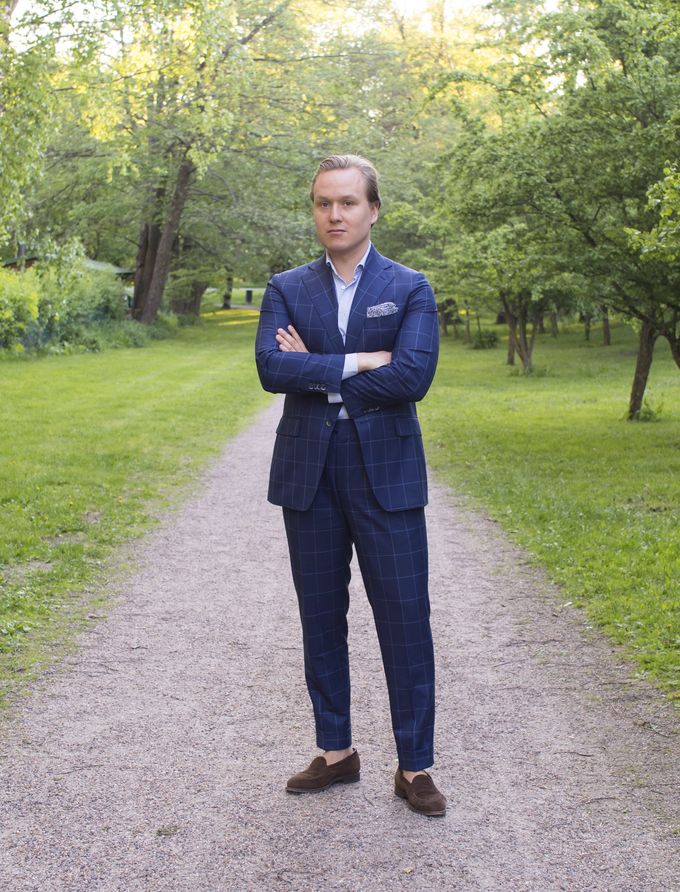 In this example I'm wearing my Vaatturiliike Sauma made-to-order suit, SuitSupply shirt, Berg & Berg flower print cotton pocket square, Viola Milano braces and Septieme Largeur suede penny loafers.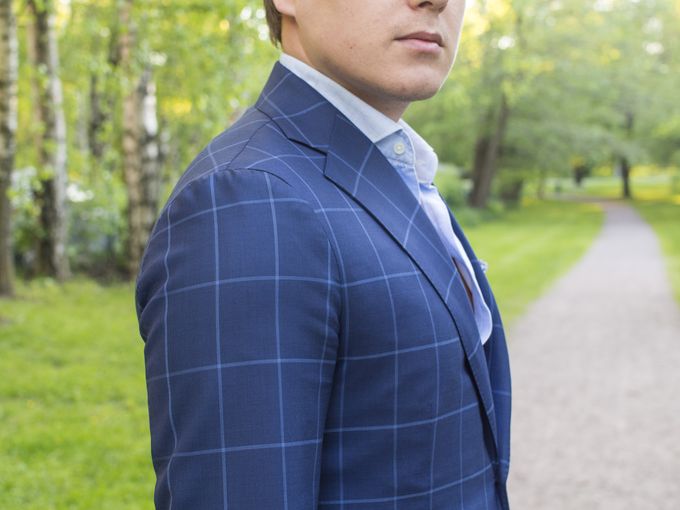 A small Neapolitan detail, the shoulder was modified and creased a little bit by Sauma's Tuomo, giving it a touch of life as I would call it.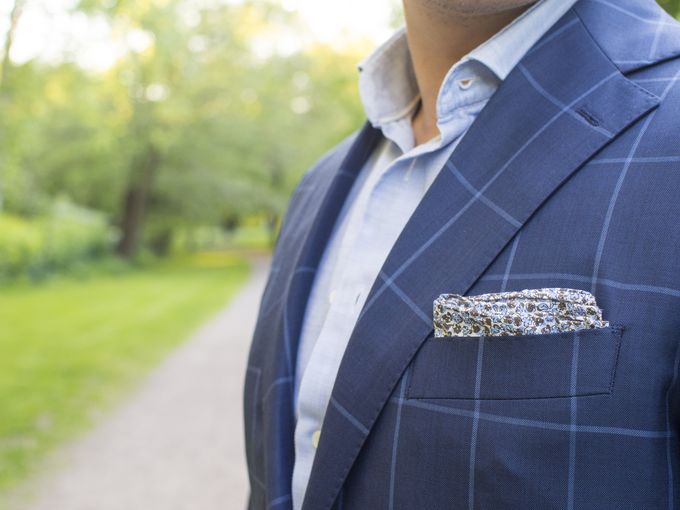 One of my favorite casual pocket squares, this piece is from Berg & Berg's S/S 2014 collection (for similar models you can check their current collection as well). The sky blue and brown flowers look awesome with the sky blue windowpane check of the suit fabric and the sky blue shirt. Additionally, the shirting cotton fabrics gives the square a nice casual feel that is perfect for the outfit.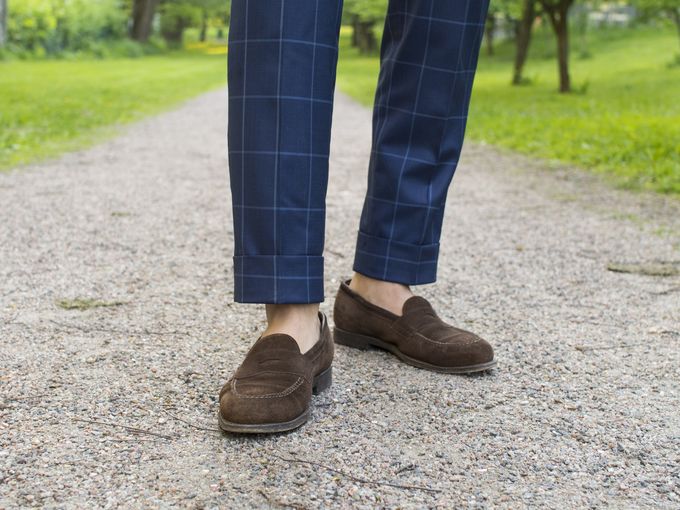 Finally, my trusty Septieme Largeur suede loafers. A great choice for nearly any look during summer, they're also the best-fitting loafers I've ever had.