Combining a Grey Suit with Burgundy Shoes
Dark grey is works really well with black leather shoes and leather accessories, but it's also easily combined with oxblood and burgundy leather. This post has an example of the latter with what I'd call a fairly autumnal palette.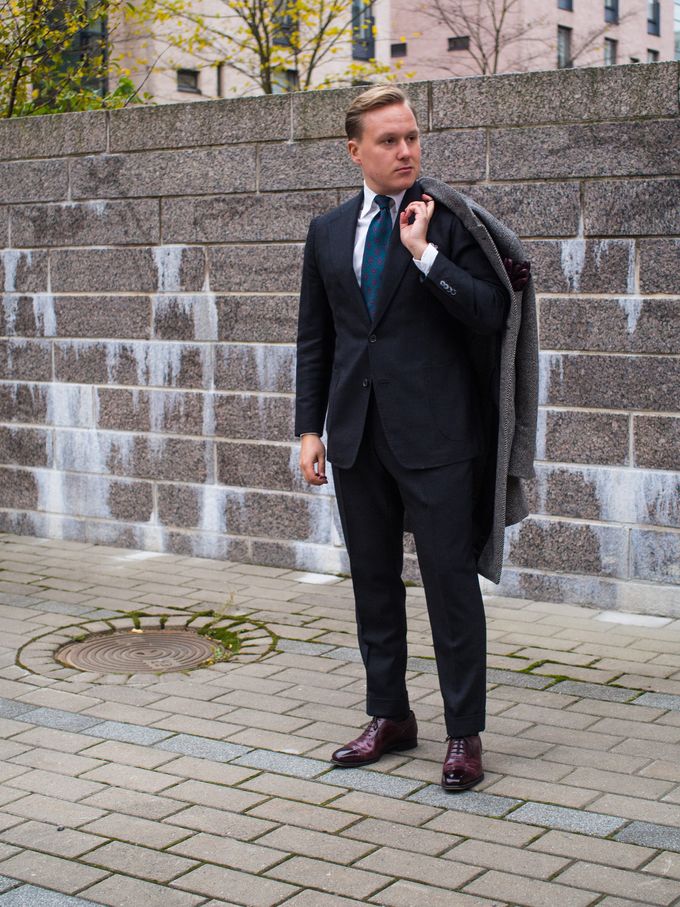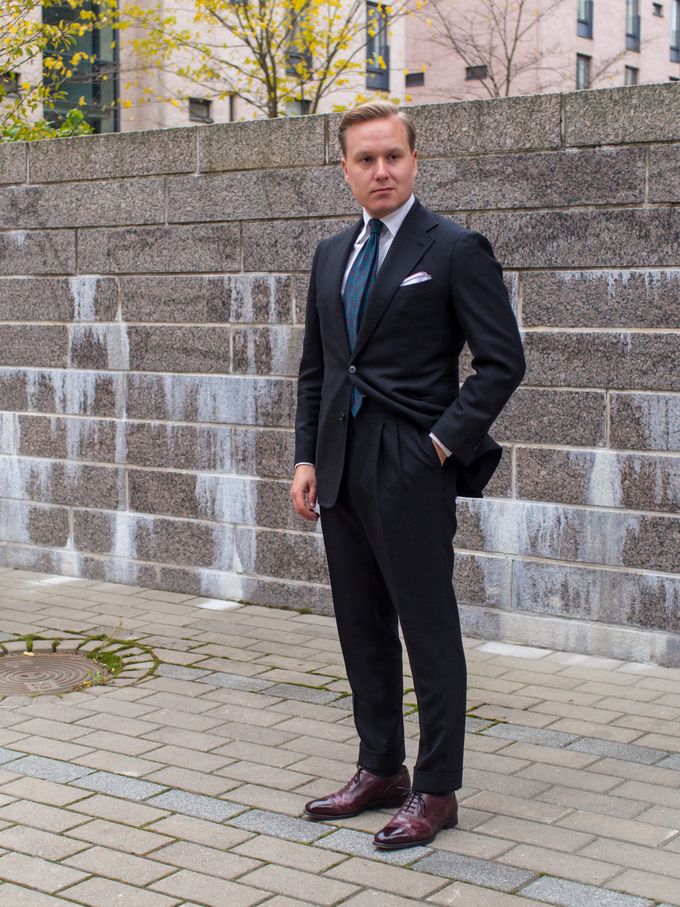 The worn items include my Sauma handmade mtm suit from Dugdale Bros' 380 wool twill, Sauma mtm shirt, Drake's London ancient madder tie, Simonnot Godard contrast border pocket square, Drake's London braces, Mazarin charcoal socks, Alfred Sargent Moore Oxford shoes, Ring Jacket coat and Madova Firenze gloves.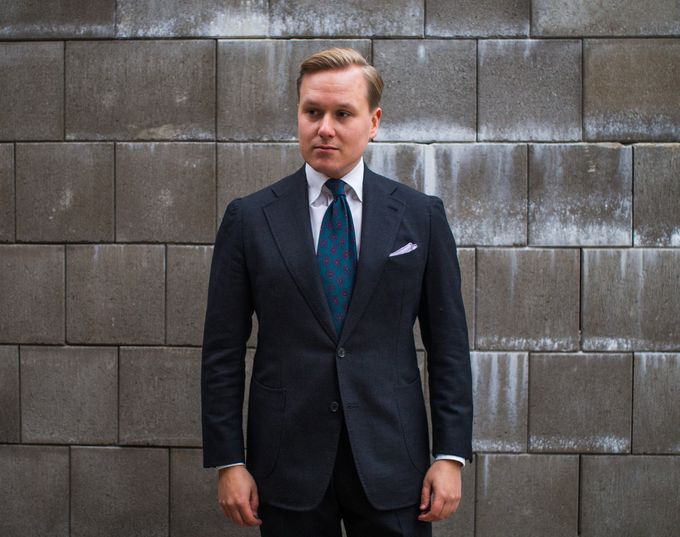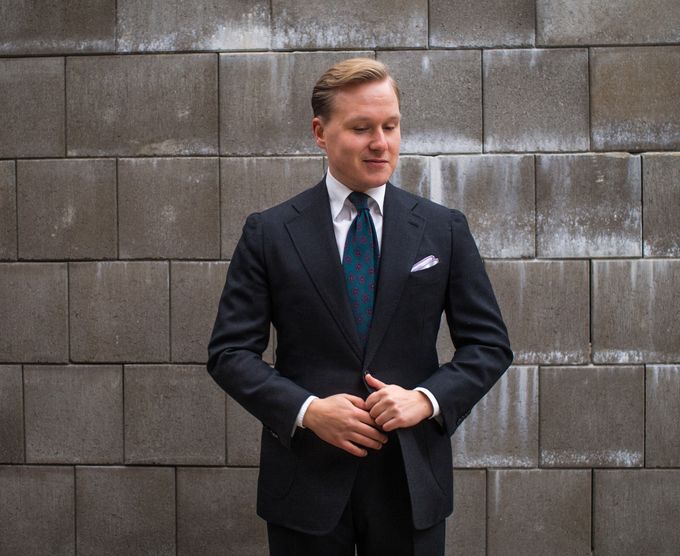 A teal with violat and burgundy tie works like a magic with the dark grey wool fabric. This particular Drake's tie also ties rather beautiful knots every single time.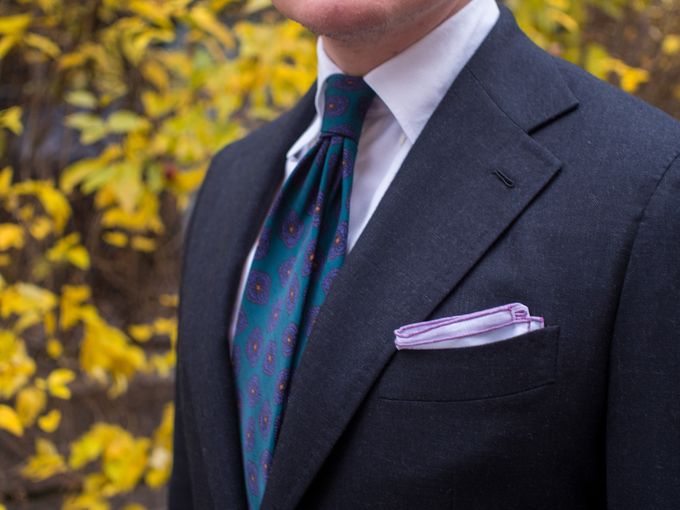 I rarely use the common contrast border pocket squares anymore, those with a thick high contrast border that you can find from basically every accessory maker nowadays. I've picked up a couple of more "artisanal" contrast borders from Simonnot Godard and Viola Milano, but to be honest even they haven't seen too much use lately.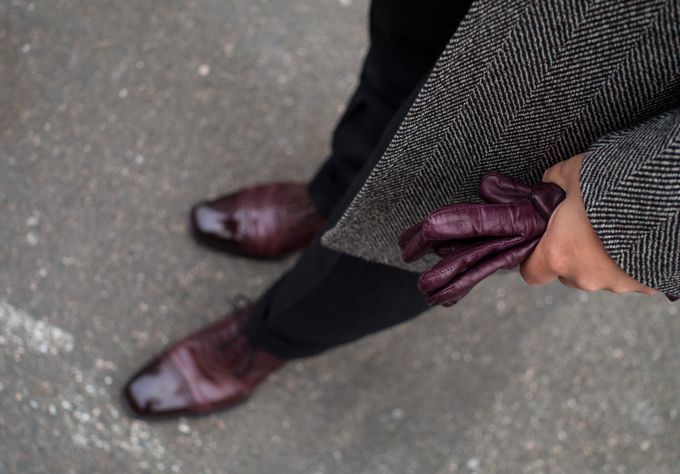 I really dislike using cold brown gloves with burgundy shoes, so I've picked up this pair from Madova for my burgundy and now oxblood shoes.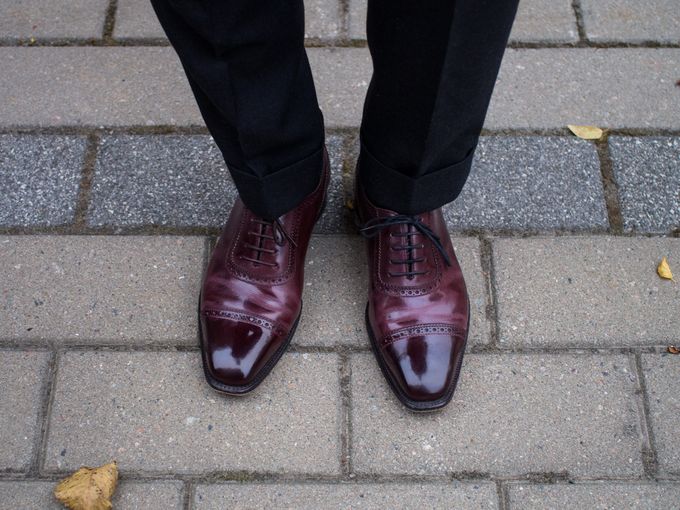 The Moore looks great, but it didn't really turn out to be that great for me. The fit is really bad for me which has made it very unlikely for me to hop into this pair when leaving for work in the morning. Due to the fit issues the shoe is also bending from the wrong part of the vamp causing some unusual cracking on the polish. So, yeah, a great-looking shoe but not really great for my feet.