Crockett & Jones Cavendish - The Best Tassel Loafer in the World
Intro
The light brown suede tassel loafer is arguably the ultimate summer shoe, a true staple that should be included in every man's wardrobe. My shoe is this category has so far been a pair of Aldens that I got off eBay some three years ago. The pair is in fairly ok shape for its age, but it's starting to have a scuff or two too many after all the nights out they've had to endure. Now, I figured it was finally time to get myself a shiny new pair that wouldn't look quite that "used". As the model would be seeing a lot of use for many years to come, I didn't want to settle and decided to buy the best there is - Crockett & Jones Cavendish II in polo brown suede.
To support local brick n mortar, I purchased the pair locally from Fere in Helsinki, currently the only stockist for C&J in Finland. Their price was probably even a few Euros less than the regular prices on the Internet. It also proved worthy making the purchase in Brick n Mortar, as I ended up sizing down half a size, something I wasn't initially expecting. The pair was sold out both at Fere and Crockett & Jones itself, so I was prepared a new pair that arrived to Fere within two weeks from order.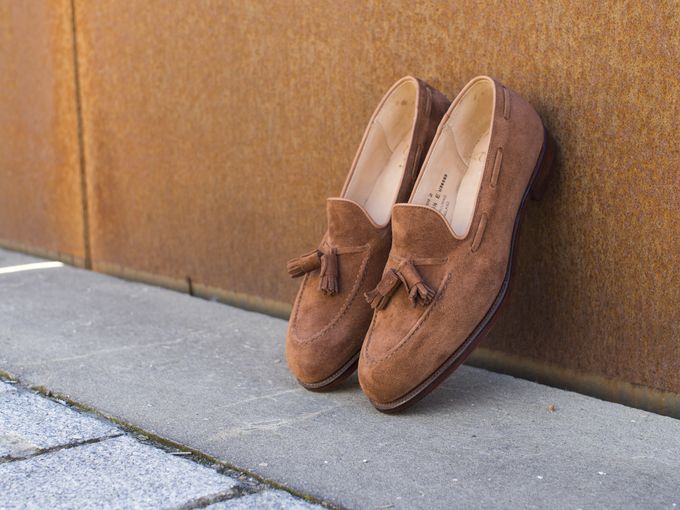 Styling and how to wear suede tassel loafers?
So, the Cavendish is made on C&J's 325 last, which is a rather classic round and normal length last. The same last is used for boots such as the Coniston. The soft lines around the toe, beautiful side profile, classic apron detailing and a clean cut heel design make the model so good-looking that it is widely regarded as the best tassel loafer for sale. Combine that with the rich warm light brown hue of the polo brown suede Crockett & Jones uses, and you get a true icon of a shoe.
How should you use a pair like this then? Well, I personally see light brown suede loafers perfectly OK even for business use on a beautiful summer day. That said, I would not wear them when visiting clients or if I had some other occasions that required a more formal attire. Outside of work though the suede tassel loafer is the perfect choice to pretty much any outfit that has trousers and a proper shirt. The only limitation I would consider is basically that a shoe like this may look a little out of place if the weather is really bad and / or cold. And this is mostly something you're gonna want to consider when you live up north like I do. So, the Cavendish and other similar shoes are best used when it's nice outside.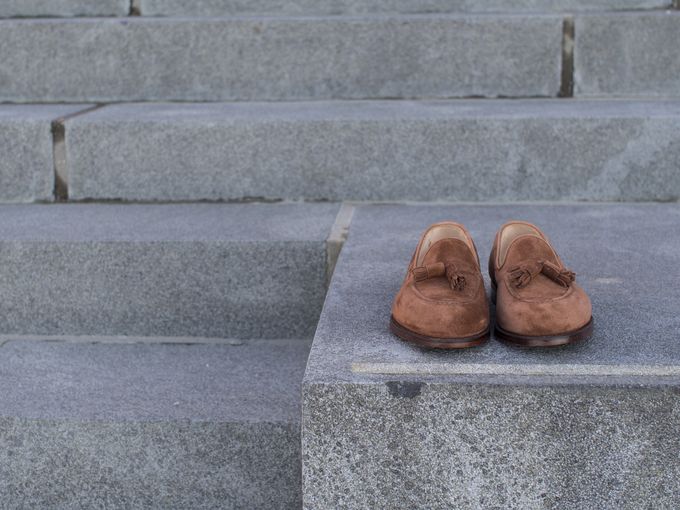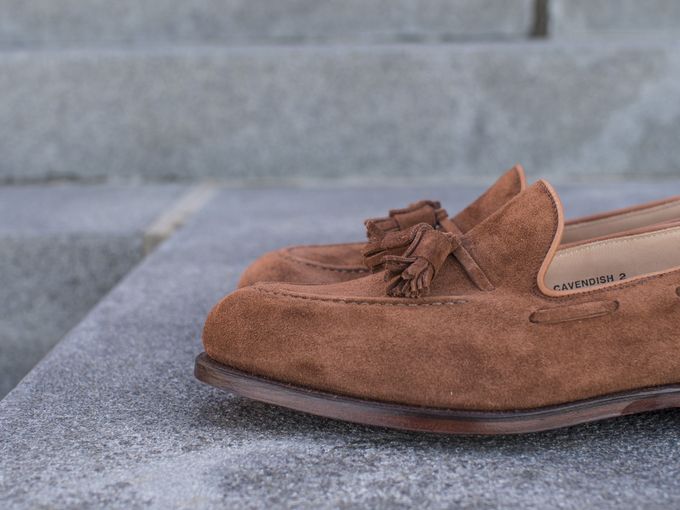 Quality and fit
Quality wise Crockett & Jones has always been a great mid tier option, with perhaps slightly better leathers and the level of finishing than some of its competitors in the same 450-550 Euro price range. I've always been very happy with the leather of all my C&Js, and based on initial experiences these shoes will not be any different. The handwork in my new pair is also on par with my previous experiences, so no complaints there. A solid and neatly-made shoe from top grade leather.
The fit, then. I pretty much always wear UK7, but after trying on the first pair I got it was quite apparent that the 325 runs quite large to size. So large in fact that I was almost considering in getting my pair in UK6 which sounds pretty weird as I'm usually closer to UK7.5 than UK6.5. I did go for the 6.5 though, and it was gladly a good fit. As a tip I would say that the Cavendish is simply roomy and basically a bit large to every direction, and sizing down half a size can be a good idea. If you're considering getting a pair, I'd recommend actually trying out a pair first.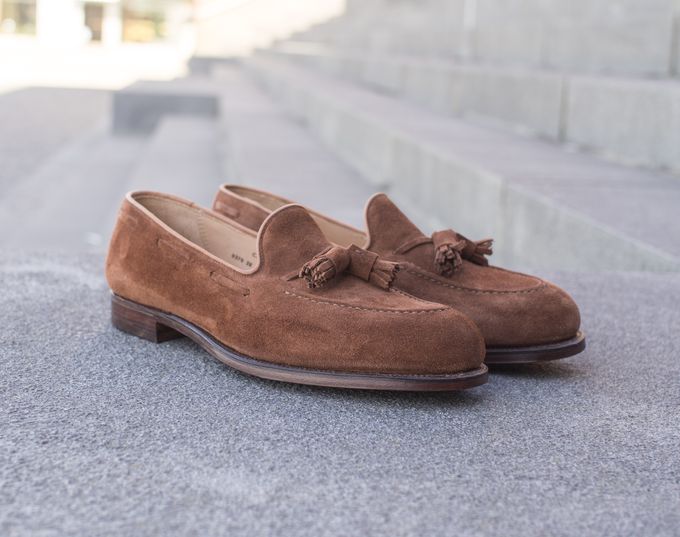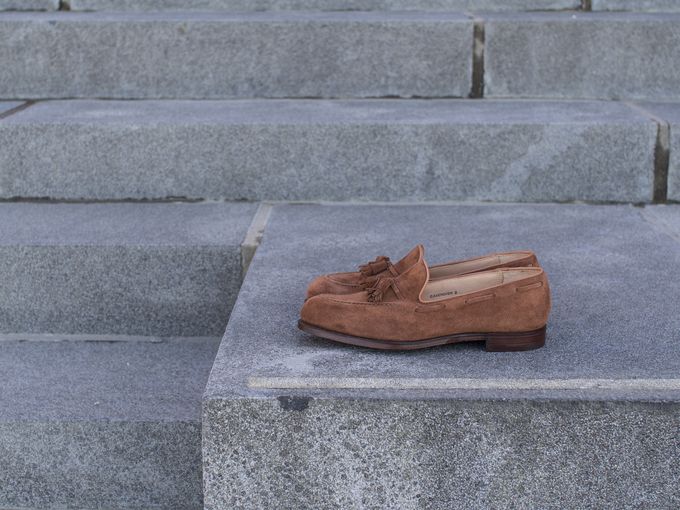 The verdict
To summarize then, I'm a big loafer user and this is most likely my most used summer shoe, so I didn't see any other possibilities than going after my very favorite option. In my opinion, if something matters to you and you know you're going to use this item a lot, doesn't really matter if we're speaking of a frying pan or a pair of shoes, don't compromise. Buy what you really want, save up even if it takes a longer time, as at the end you will be left with something that you will value a lot more than second or third best option. Invest in quality and things you really want, and you'll be happier and probably end up spending less money in the long run.
And yeah, big thanks to Fere for great service and proactive help for finding me my loafers.