Dark Blue Prince of Wales Check Suit
Today's autumn inspiration is a bit more formal one. My dark blue Prince of Wales check suit paired with some autumn themed accessories and medium brown cap toe Oxford shoes. This is pretty much the type of outfit I tend to wear for work most of the time, with minor adjustments made based on weather and where (which client) I will be that particular day.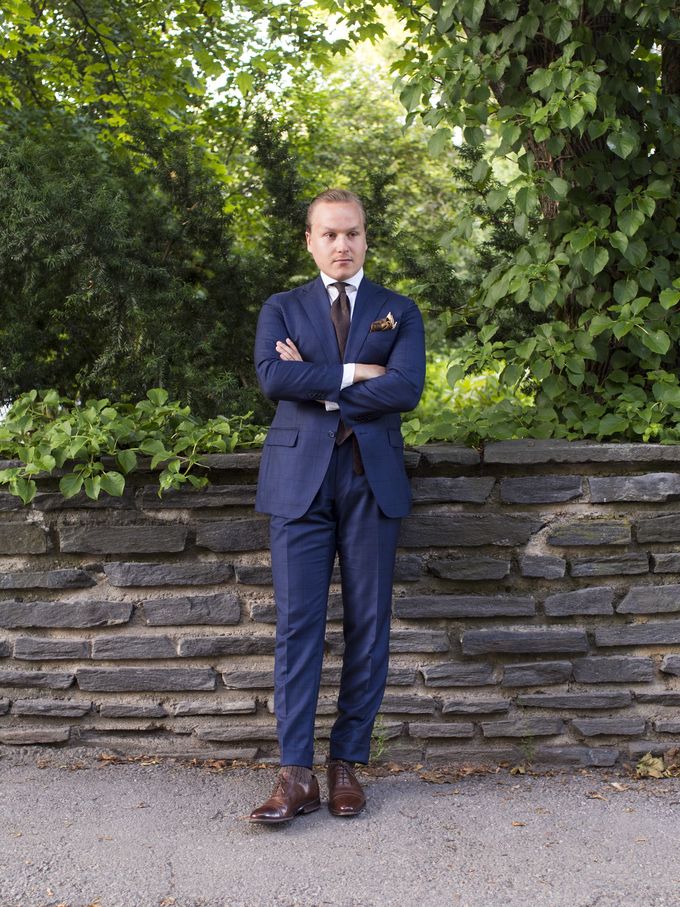 The worn suit is a made-to-order piece from Vaatturiliike Sauma, shirt from Luxire, tie from Berg & Berg, pocket square from Polo Ralph Lauren, braces from Viola Milano, socks from Pantherella and shoes from Alfred Sargent.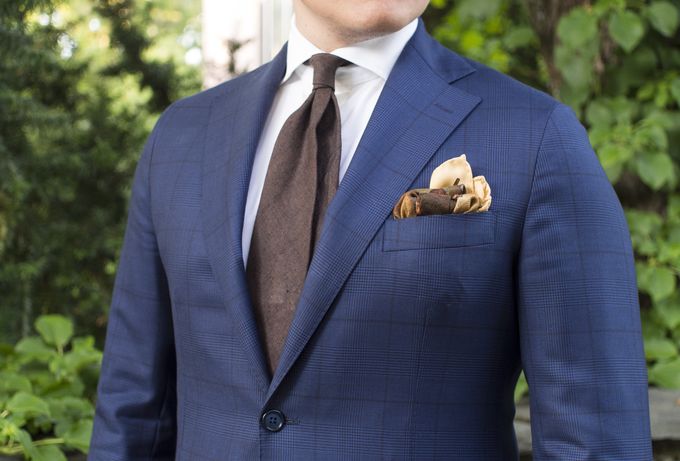 Loving the soft and natural shoulder line on the suit jacket. This is also pretty much my most comfortable jacket.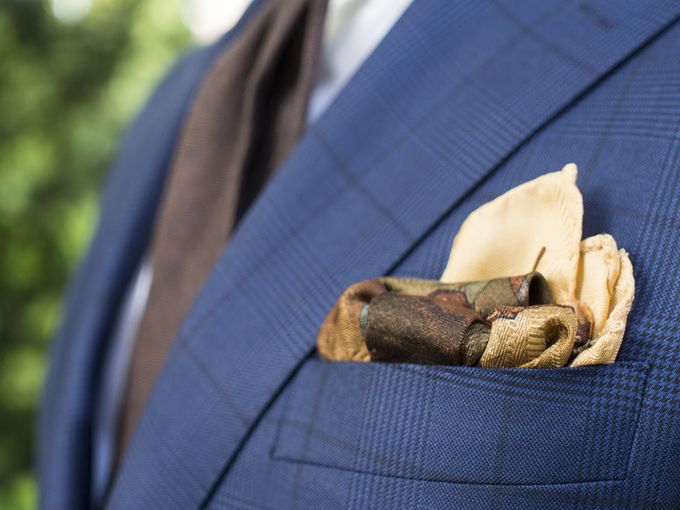 A true masterpiece of a pocket square, this vintage Polo Ralph Lauren is of the full 12"x12" size and has a fantastic vintage golf themed print. The colors have a really nice metallic touch to them as well, making it a great choice around this time of the year.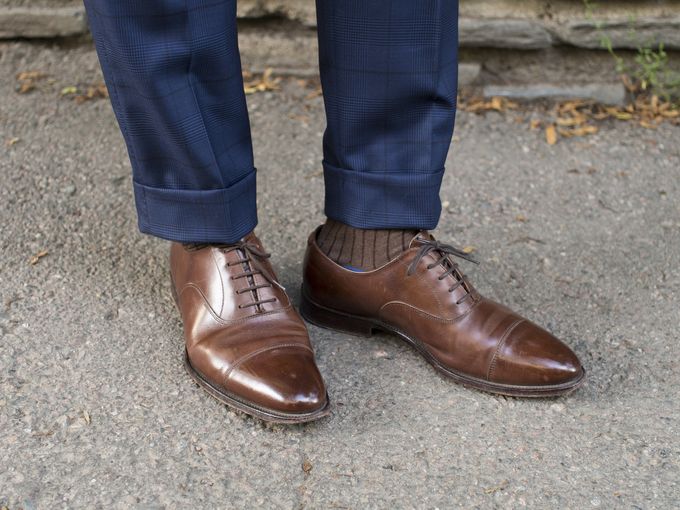 In a need of some love, my Alfred Sargent Oxfords are still looking pretty good. That said, these are one of those shoes that you never seem to be able to capture in all their glory with a camera. The shape does not photograph very well.