Dark Blue Suit for Summer
A dark blue suit made from lightweight to medium weight wool is one of those wardrobe staples that every man should own. It works perfectly during any summer event, can be worn as a navy suit for work and if the cut and fabric are right, you can also utilize the suit in more casual outfits. I had mine made at Helsinki's Vaatturiliike Sauma last year, and it has served me well since then. While the color combined with the lightweight fabric doesn't quite feel right for the coldest winter months, this thing is a beast during the other three seasons.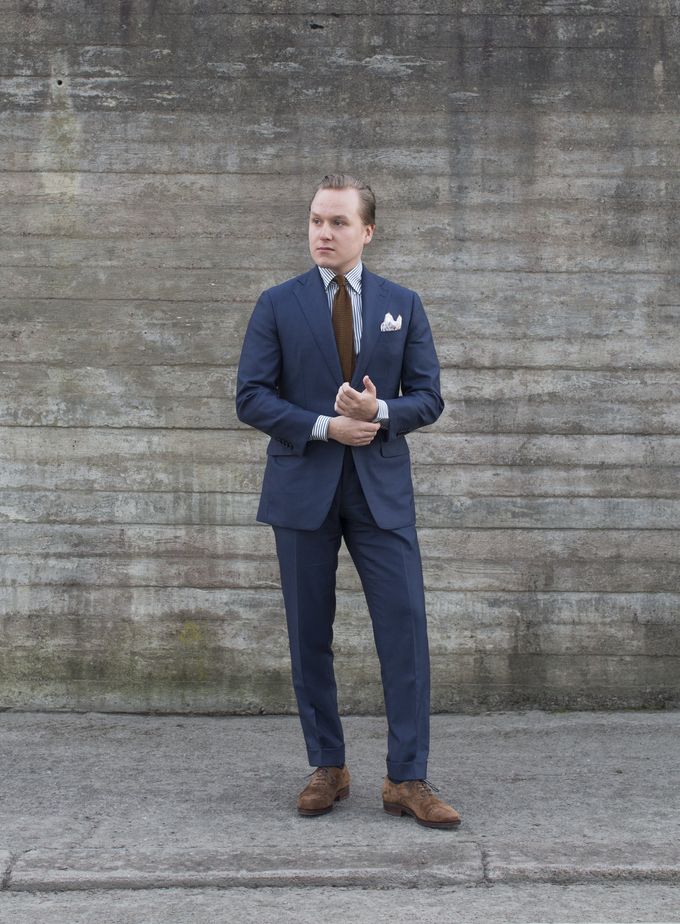 The items worn here include the made-to-order suit from Vaatturiliike Sauma, shirt from SuitSupply, wide knit tie from Vaatturiliike Sauma, pocket square from Drake's London, braces from Viola Milano, socks from Drake's London and shoes from Carmina.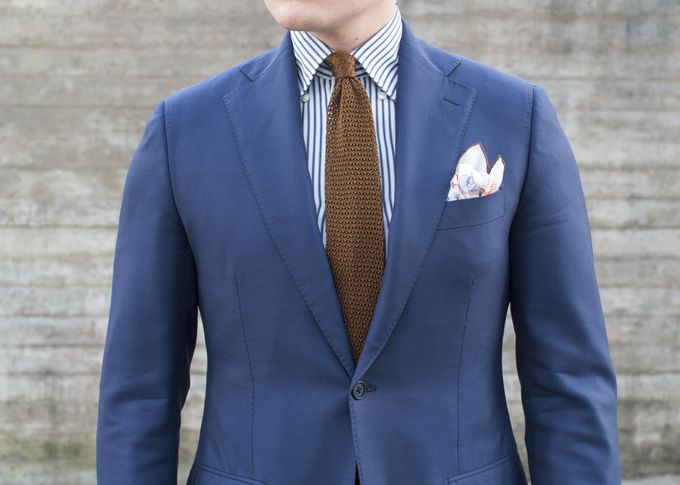 Brown accessories with blue or navy jacket and suits is one of my personal favorite color combinations, and I'd say it looks especially good in the spring time. You can also take advantage of this classic in several ways - either go for a fresh combo with lighter colors or a more elegant one with darker shades of brown.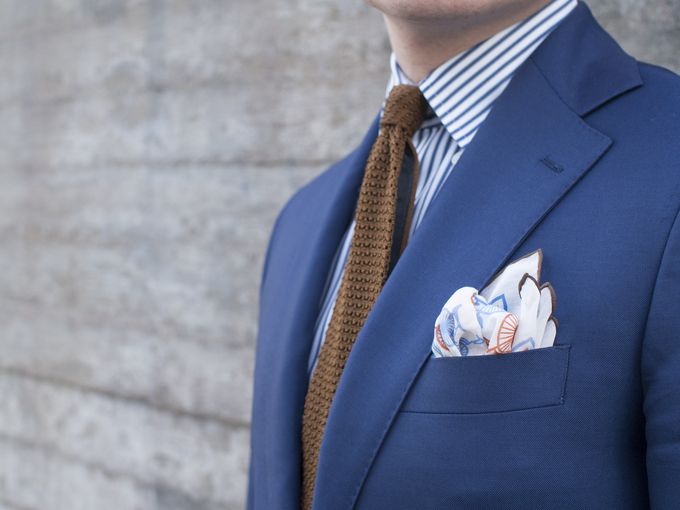 Drake's London's new bicycle print is a true beauty, and I must say it was a struggle deciding which color option I was going to buy. At the end, it had to be this one with light blue and peach pattern, brown borders and a crisp white background.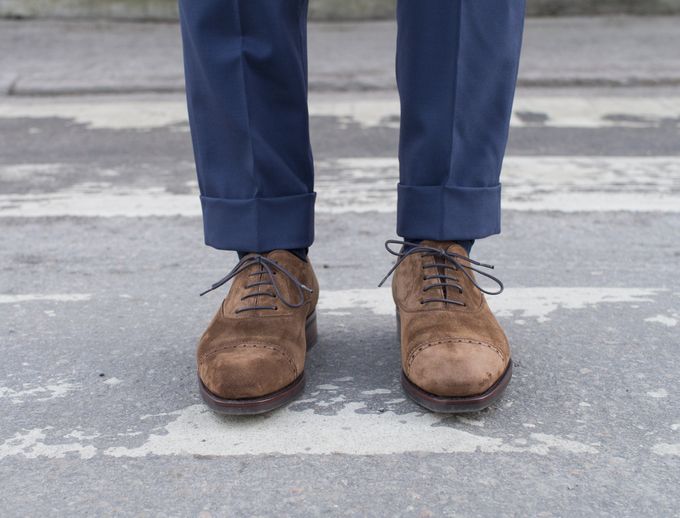 Snuff suede Oxford shoes are a great example of a semi casual shoes that usually work the best with a casual suit or a more formal sport coat look. In this kind of a golden brown shade I'd say they can be worn quite similarly to dark brown calf double monks.