Dark Blue Windowpane Suit
The suits and jackets from the latest round of Vaatturiliike Sauma's made-to-measure campaign are starting to drop in, and I was lucky enough to already collect my first piece. After a long thought process, I ended up going with suits from this dark blue windowpane fabric and a dark navy Prince of Wales fabric. The windowpane fabric is 100% S150 270 g/m2 wool from Vitale Barberis Canonico's "Revenge" lineup, especially great for spring and summer I would say. In general I can say I'm super happy how this one turned out and excited to be able to wear it in years to come.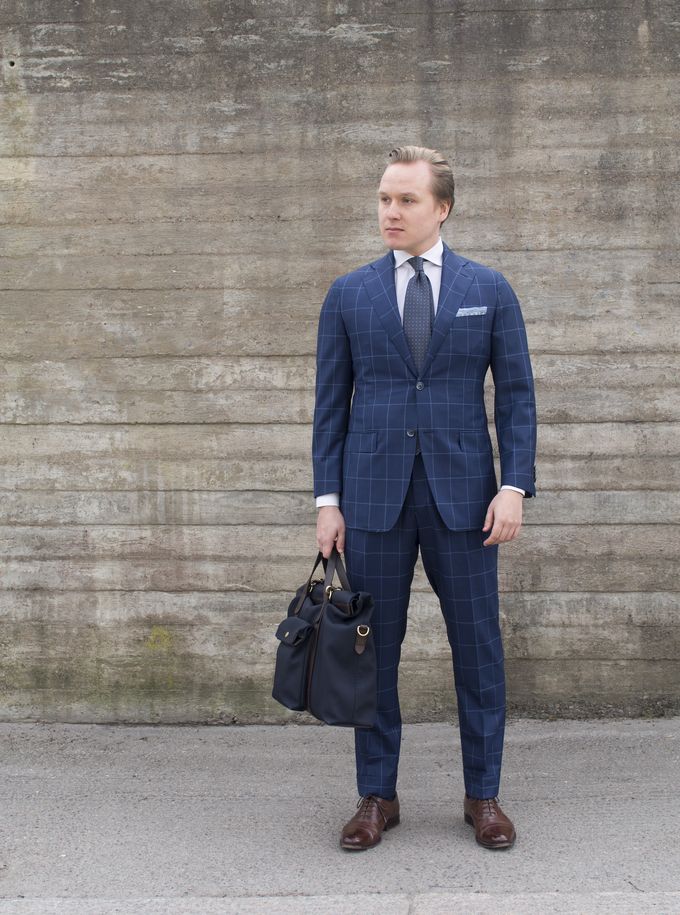 The suit is from Vaatturiliike Sauma Private Label, shirt from Sonrisa, tie from Viola Milano, pocket square from Berg & Berg, braces from Viola Milano, socks from Drake's, shoes from Alfred Sargent and the bag from Mismo.
On the technical side, I went for the softest shoulder option meaning just a lightweight canvassing and nothing else, and the jacket is naturally unlined. Also went with double pleats this time, something I was actually already thinking about quite a while ago. The basics such as notch lapels and handstiching are all there as usual.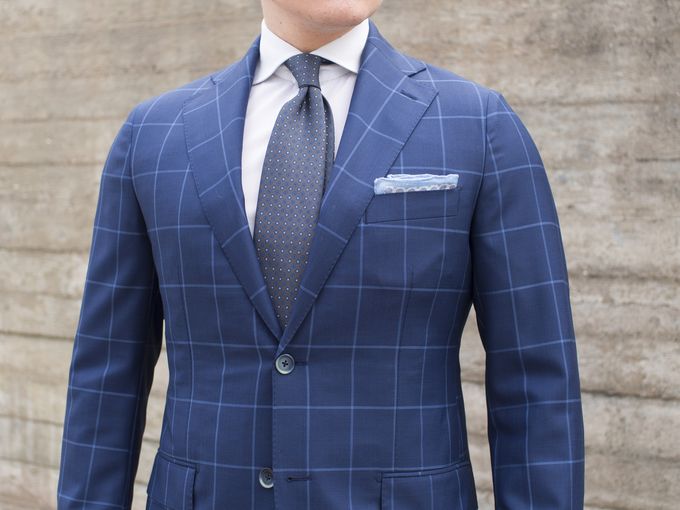 In this particular case, I'm wearing the suit with Viola Milano's grey floral print tie and Berg & Berg's linen pocket square. In my opinion, a fabric like this is still very much alright for business use, especially when worn with toned down and carefully-picked accessories. That said, it can very easily be transformed into the ultimate casual summer night out suit with it's soft lines and the elegant blue color.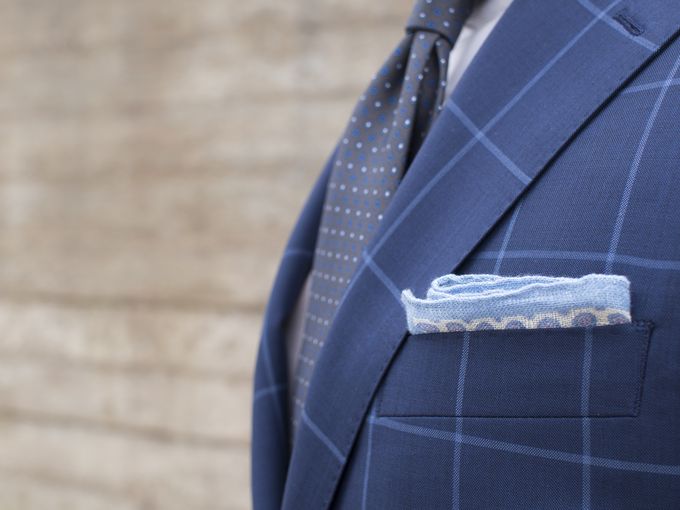 A regular contrast border pocket square would be the safest option in this outfit, but I've gone for the light blue linen square in this case.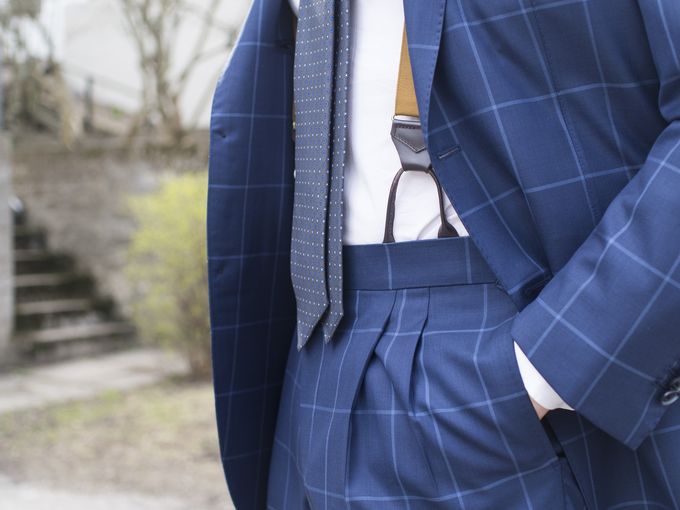 High rise trousers as usual, but this time with double pleats for some extra sartorial flair. Due to higher trouser rise ties tend to look a little bit longer, but I've sort of stopped caring about that nowadays. Just tie them to a length that looks balanced in the entire outfit.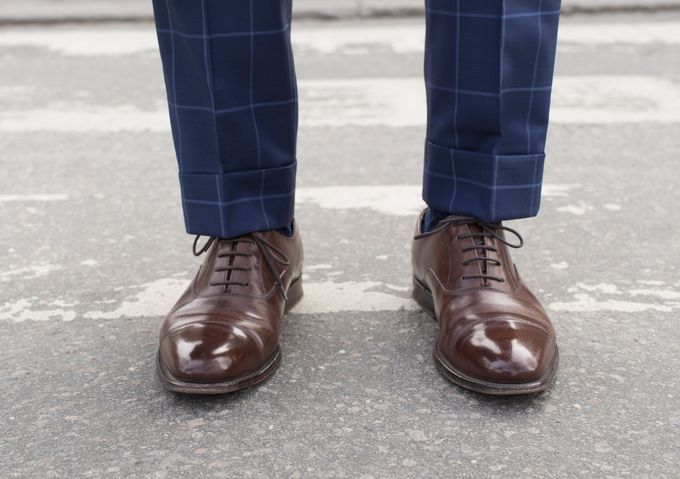 Five centimeter (two inches) cuffs, another signature detail. Might consider altering them to four centimeters, but decided to keep them as is for now.