One of my purchases for the season were this pair of faded lightweight jeans. I didn't want to spend a fortune, so I simply went to my local JC store and got myself a cheap pair from a brand called Wrangler. Nothing special, but I liked the wash and the lightweight fabric and the fit was nearly bang on from the start. So, I had them slimmed down a bit from above the ankle and here we are, a good pair of "daddy jeans" fit for summer.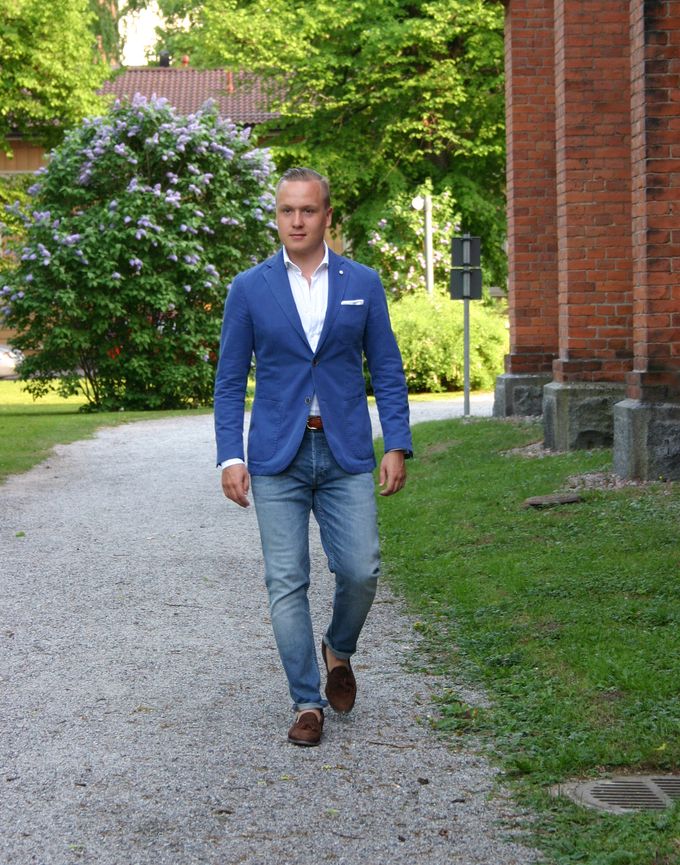 Items include a blogger blue LBM 1911 cotton jacket, white washed SuitSupply shirt, Berg & Berg braided leather belt, faded Wrangler jeans and Alden suede tassel loafers.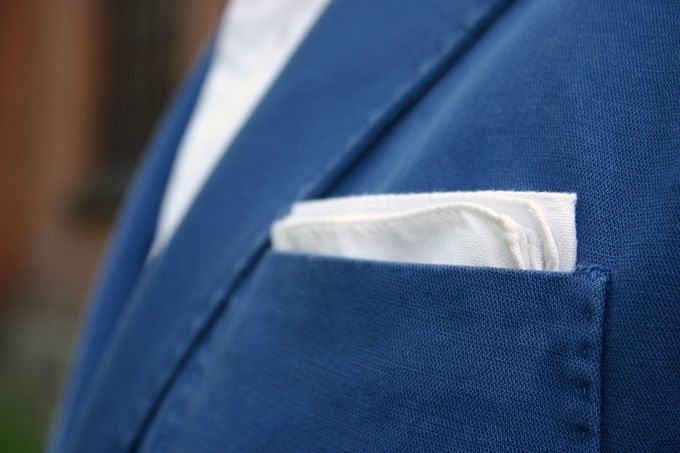 This combination could also well go without a pocket square or perhaps with a white linen square with a contrast border.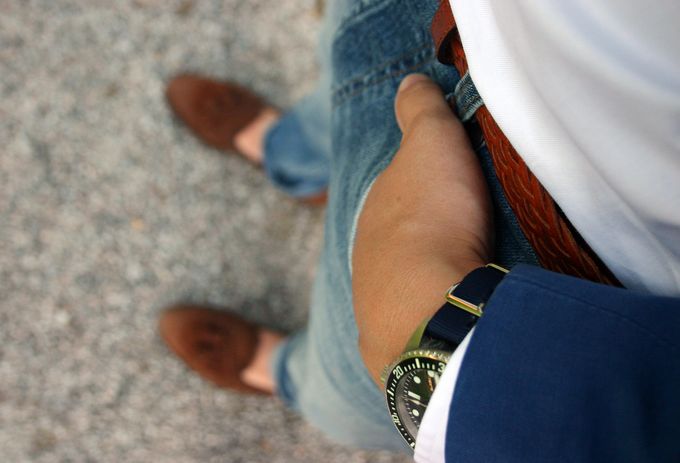 Decided to go with a navy NATO strap in this instance, mostly to have some variation to the brown leather strap I usually use on my Armida A2. The Berg & Berg braided belt is just perfect for a casual summer combination like this, and works especially well with denim in my opinion.