From some time ago when taking care of my family's dog. I'd just got this pair of shoes at the beginning of this week and so I decided to continue breaking them in while taking the dog out. So, a more casual post and outfit, fit for any casual outing I suppose.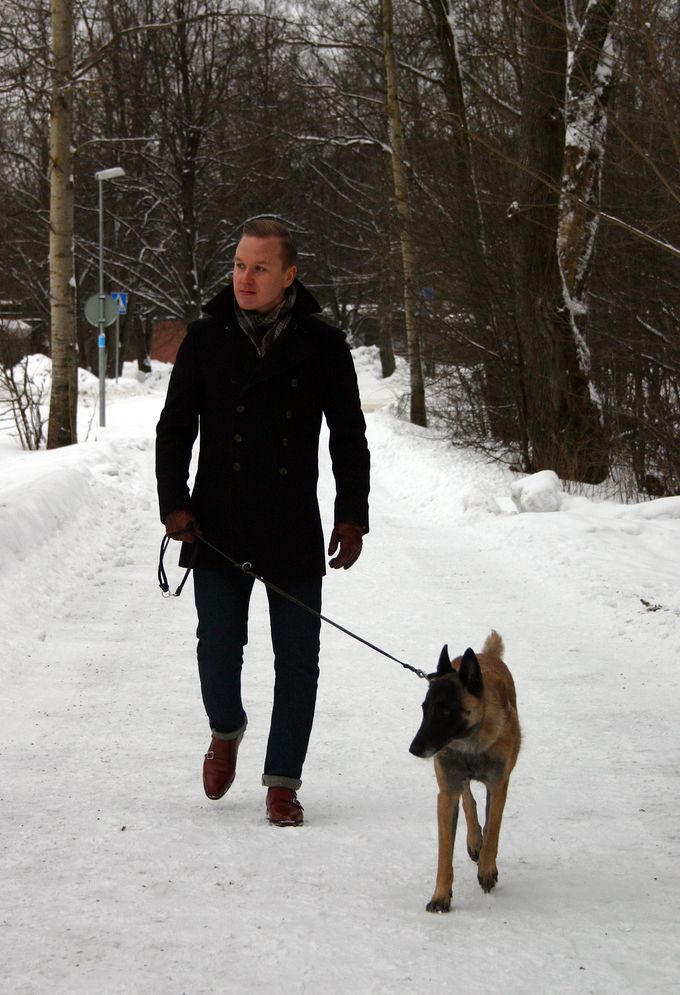 SuitSupply peacoat, brown wool scarf, Zara heavy burgundy knit, Equus Leather bridle leather belt, Indigofera raw denim from Nollakolme Tampere, Berg & Berg wool socks, Meermin Scotch grain double monks and a Belgian Malinois.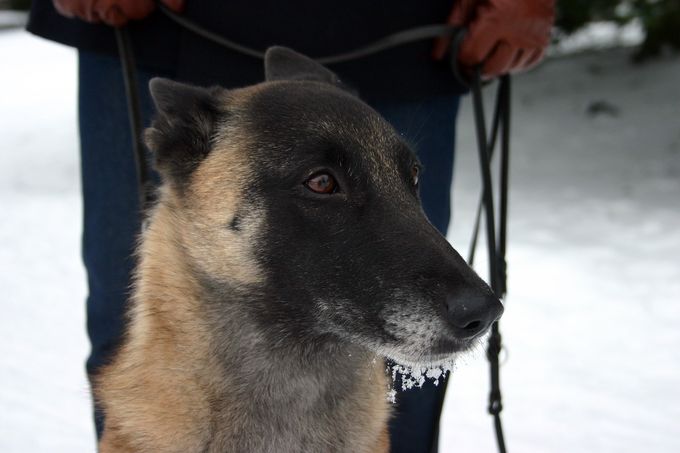 Obviously, a dog is the best accessory there is. Even though the Malinois is usually used as a working dog, I think she makes a fine menswear dog. Other good options would be a Boston or a Staff (my favorite).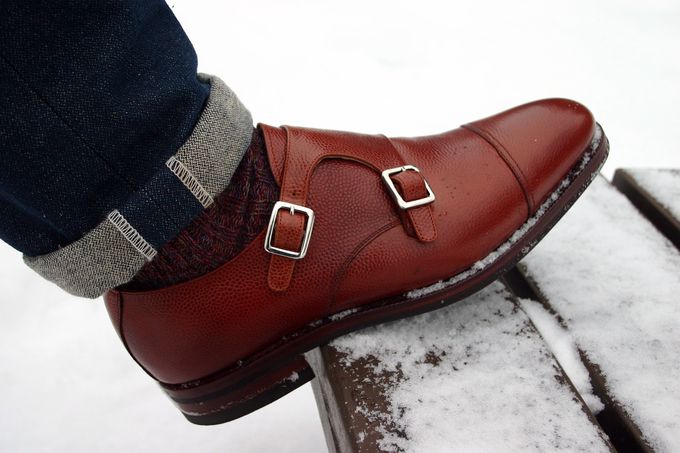 Someone just asked me how this pair is aging, and here they are after about 5 wears. It has been a great pair so far, with the leather getting softer after each Saphir treatment. Also, the color looks especially awesome with dark raw denim.