Double-Breasted Sports Coat from Linen Wool Blend
Another look for some late summer inspiration to your September Thursday. If you're a regular you know I don't usually wear double-breasted jackets or suits, but throwing one on every once in a while does give your jacket/suit rotation a nice breath of fresh air. I personally own only a single double-breasted suit, and the jacket worn here is from that one. A plain blue wool linen blend piece, it is easily combined with a variety of things to create some classic spring or summer looks.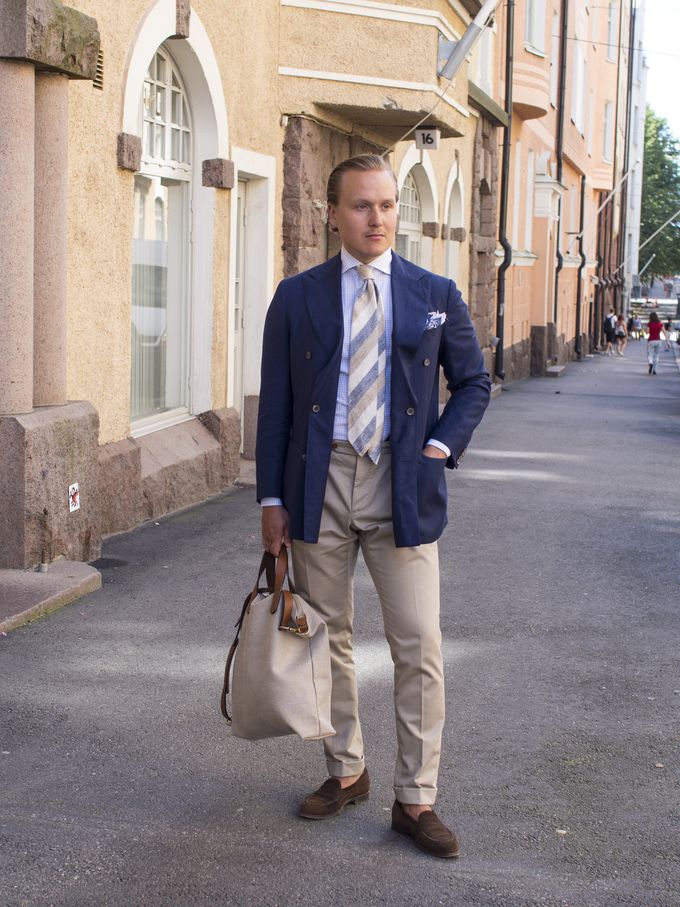 The worn items include a SuitSupply SoHo fit jacket, Luxire mto shirt, Berg & Berg tie, Drake's London pocket square, Eredi Chiarini braces, Luxire trousers, Septieme Largeur loafers and a Mismo bag.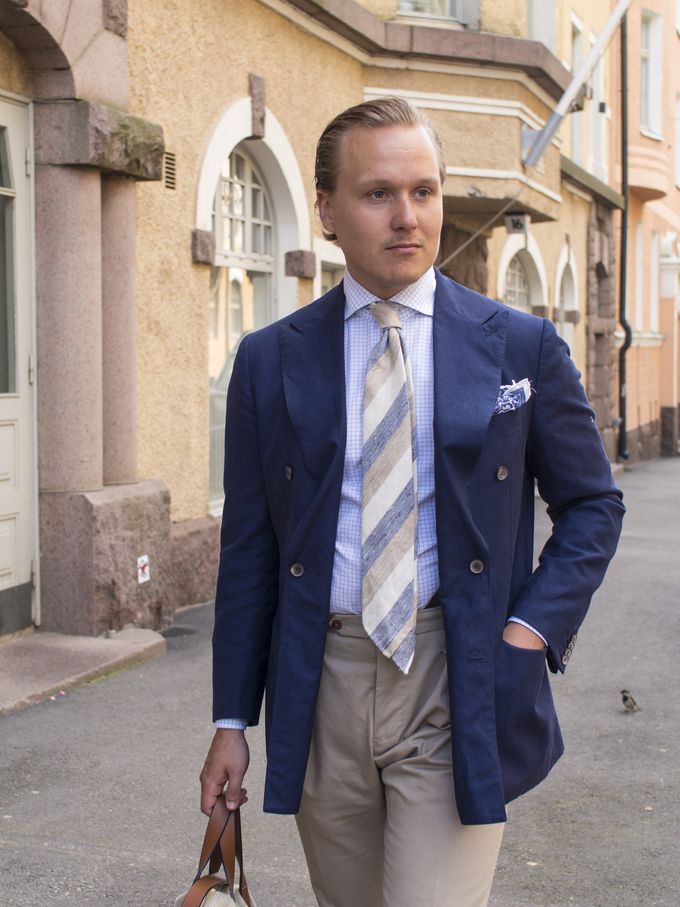 The combination of blue and beige is one of those true classics that will never be out of style. In this case I've approached it with some seasonal textures and a few subtle patterns, sort of giving it the menswear treatment as I would call it.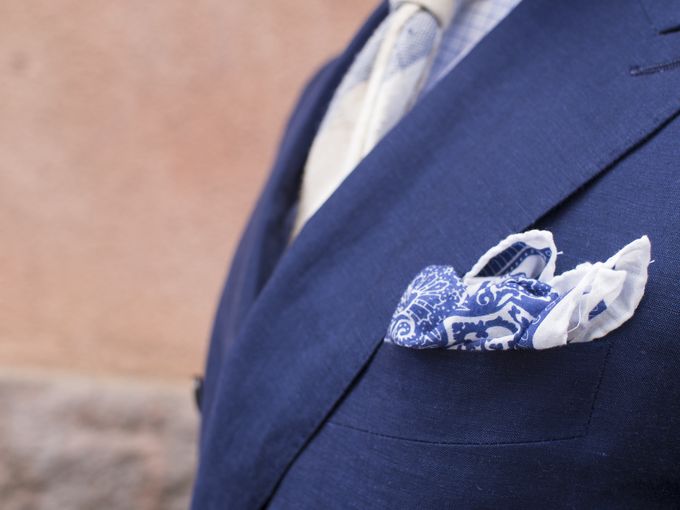 And again, a line I keep repeating, a non-shiny pocket square is the way to go when going for a more casual look. In this case, I've opted for a lightweight cotton pocket square from Drake's London's 2015 S/S collection. The somewhat washed blue works perfectly in a look like this where there's basically not a single bright color in it.
I'm currently insanely busy, but I will be trying to get my Linjer review out during Saturday or Sunday. Stay tuned and don't forget to follow me on Instagram and Facebook!