Double Breasted Weekend Look
After having my old Incotex chinos dyed and getting a new fantastic green grenadine garza fina tie, I thought I'd break them both in a little bit. Here's some photographic evidence.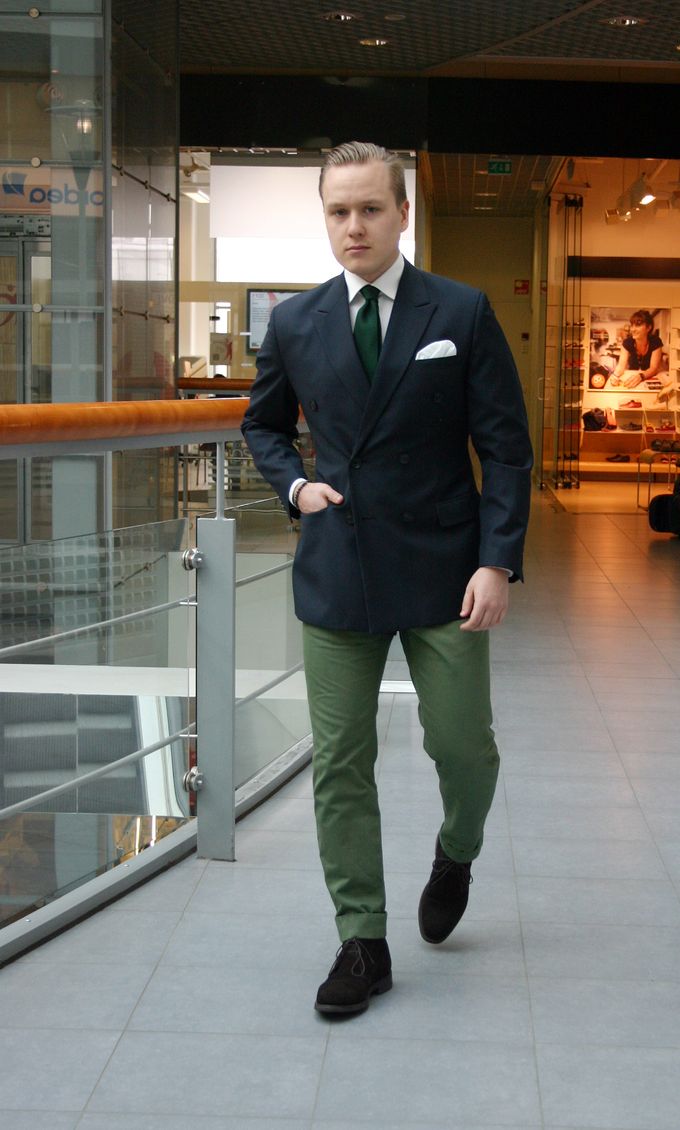 The navy double breasted wool jacket is a piece of an MTO suit I had made a long long time ago, here with a white SuitSupply shirt (with the other sleeve caught up somewhere), E. & G. Cappelli fine grenadine tie, white cotton pocket square, Equus Leather bridle leather belt in Dark Havana, self-dyed Incotex chinos and Espresso suede chukka boots.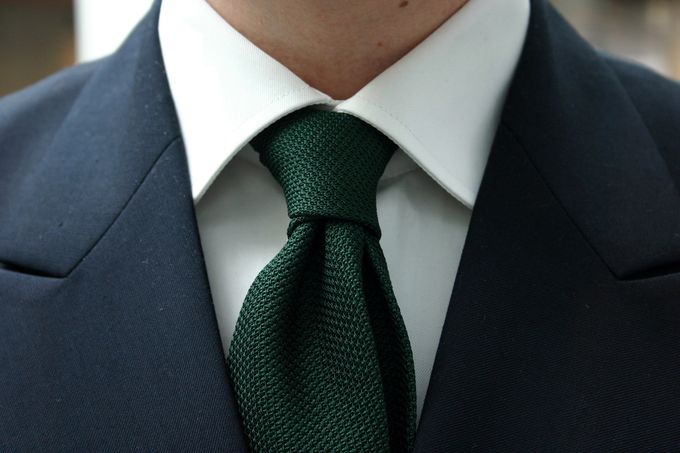 The thickness of the fine grenadine weave silk fabric is pretty good for the "economy class Cappelli" that comes with a 3-fold construction and standard interlining.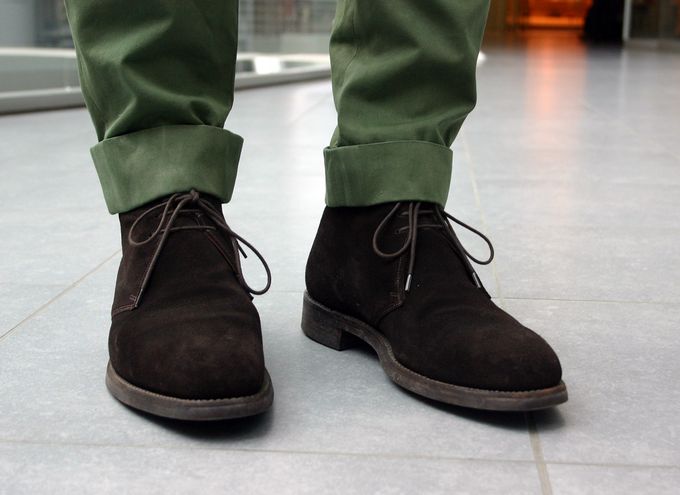 The boots are in a need of a proper brushing, but the brown suede really works with the toned down olive green color. Even more so when the warm weather finally arrives and I get to use my brown Alden tassel loafers. The mid-brown is going to look just amazing with these trousers.