Double-Breasted Wool Blend Summer Suit
While I don't normally wear double-breasted suits or jackets, this particular SuitSupply Soho fit suit is one I like a lot and it actually gets to be worn quite often. What really makes this piece shine is the amazing 60% wool and 40% linen fabric that is not quite as grandpa as some pure linen fabrics are, but still has that cool texture that is perfect for any summer day. The color is also dark enough to work well in most work occasions, making this suit part of my regular work wear rotation during the warmer seasons.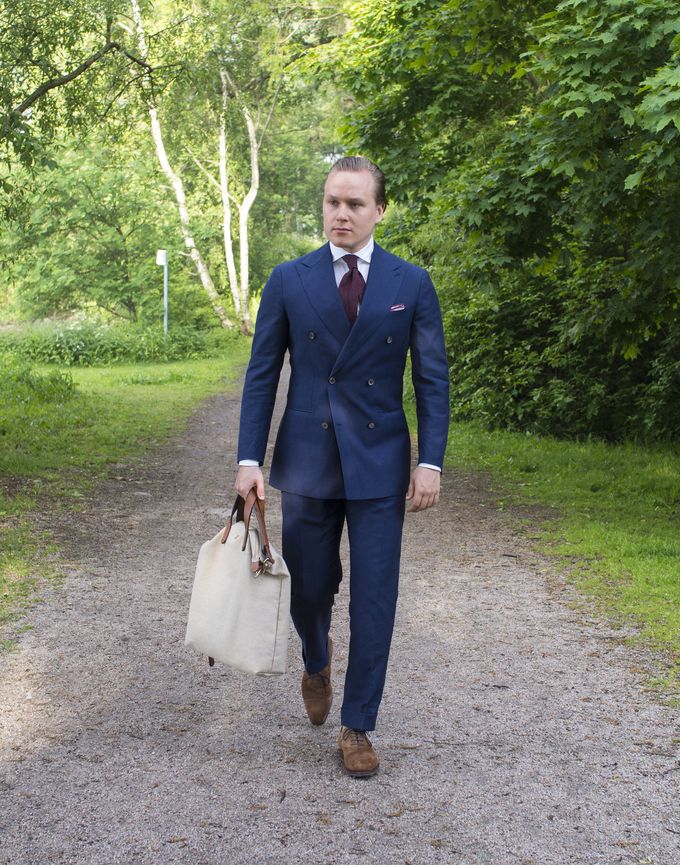 So, the worn suit is from SuitSupply, shirt from Luxire, linen tie from Berg & Berg, pocket square from Shibumi Berlin, suede belt from Alden, bag from Mismo and shoes from Carmina X Vaatturiliike Sauma.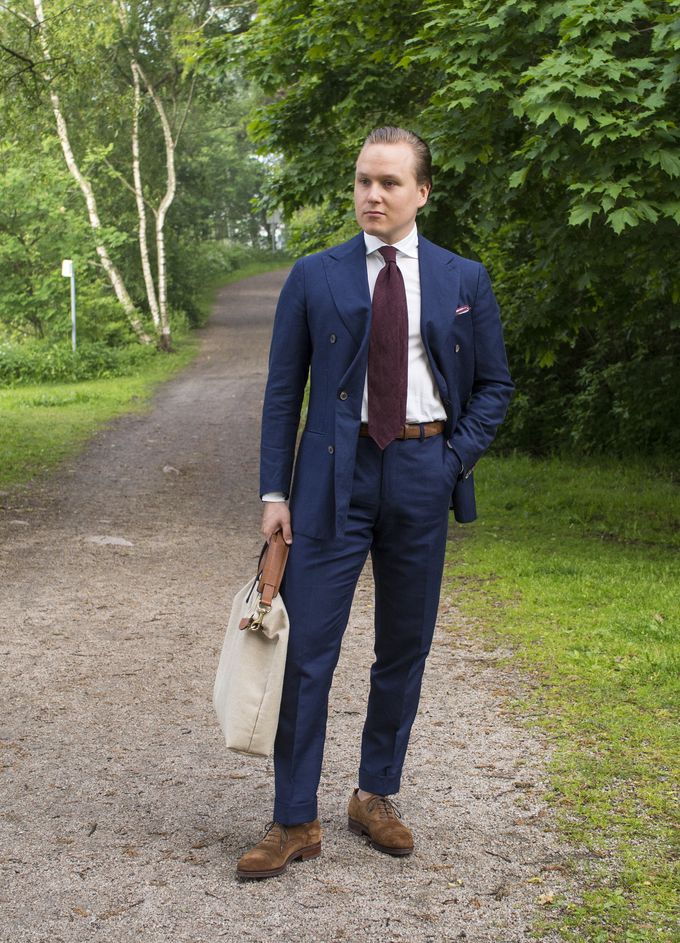 The Soho fit jacket is by far the best fit for me from SuitSupply's offering. The unstructured shoulders actually look pretty good on this jacket.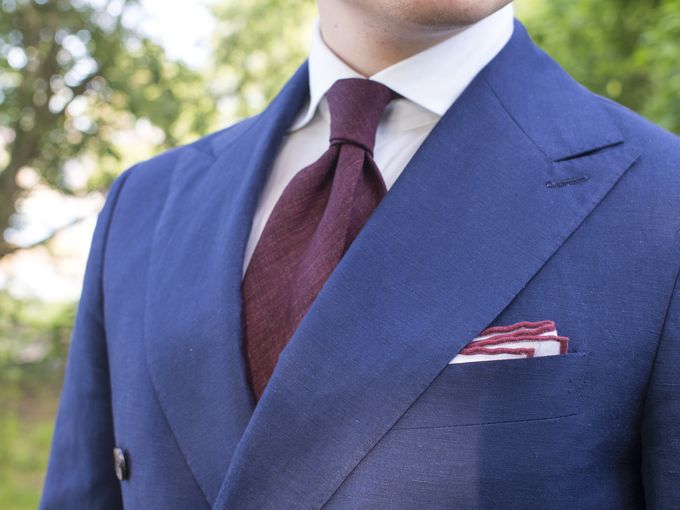 A plain burgundy linen tie paired with a contrast border linen pocket square is something that will never look out of place. Quite like how the textures work together in this combo.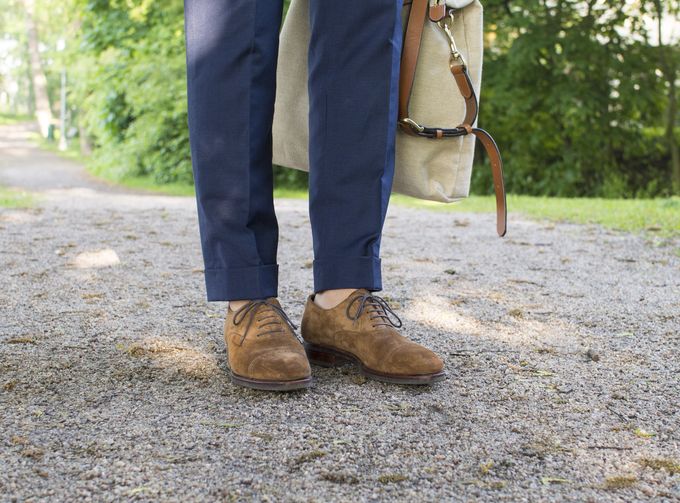 And finally, my fantastic suede Carminas from Vaatturiliike Sauma (for locals, there are still a few pairs left of this model in their store).