Drake's London From Opumo
As we know, Drake's London is one of the top dogs when it comes to men's accessories. The London based company makes one of the finest ties and pocket squares by anyone's standards, and produces some pretty fantastic designs that work equally well in a business context as well as the more playful menswear scene.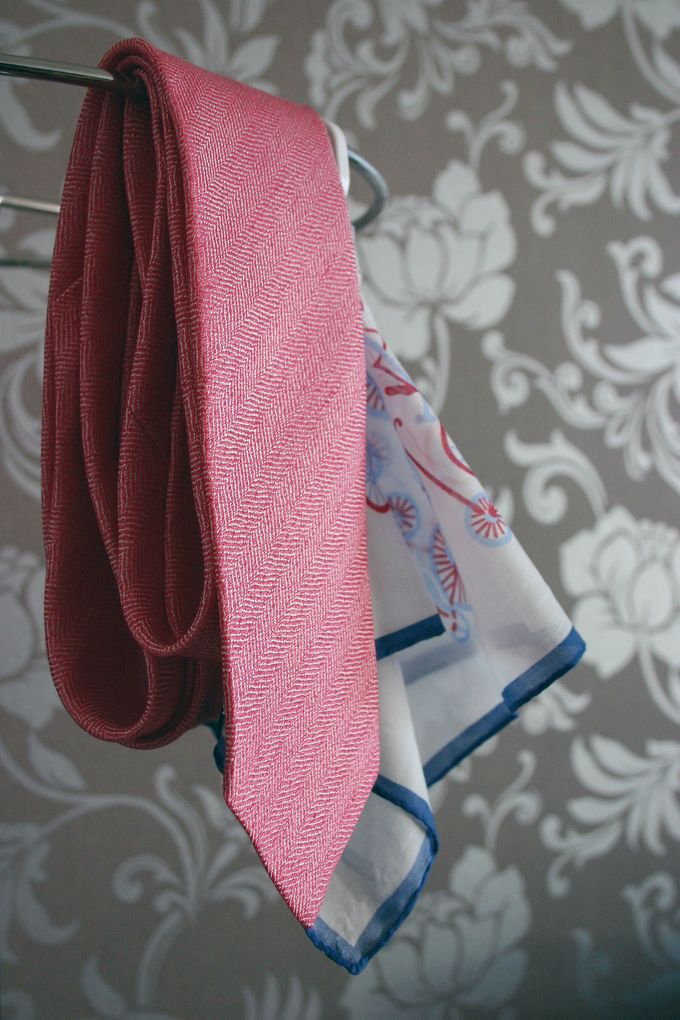 A few weeks ago I had a wonderful chat with Nick at Opumo, a web store stocking a variety of men's accessories. Among other things, they have a nice selection of Drake's ties and pocket squares. And what's best, the prices are great. The tie pictured in this text, for example, is a whole £25 cheaper than in Drake's London's own store.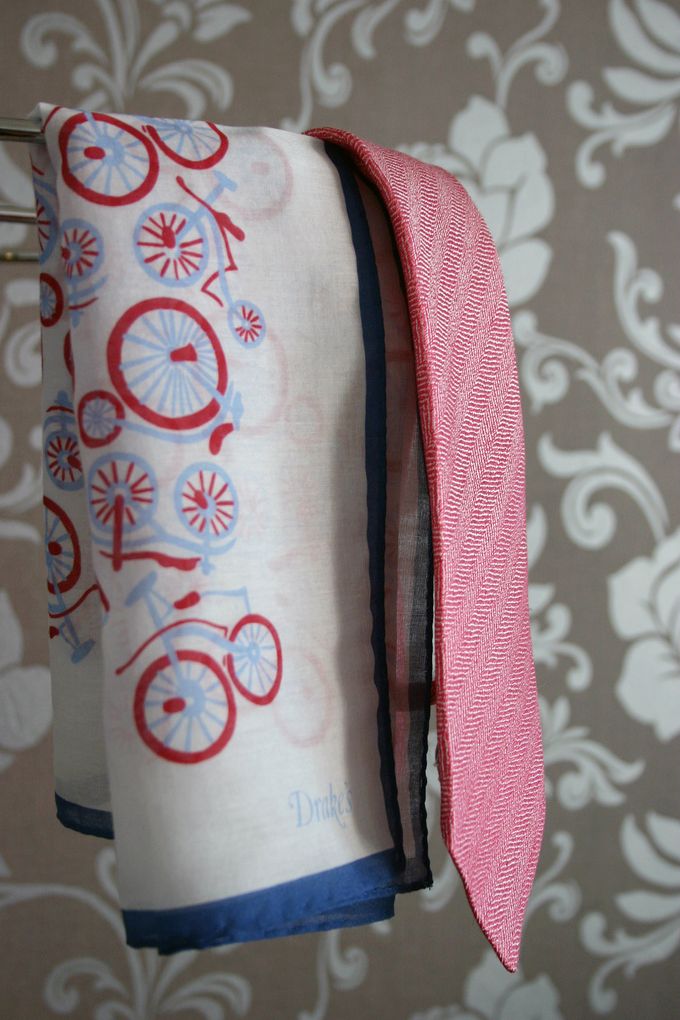 At the end of our discussion, Nick asked if I'd like to write about some of their new stock. With summer getting closer and the sun starting to shine even here in Finland, I quickly saw these two items thinking they would make a great summer accessory post, and here we are.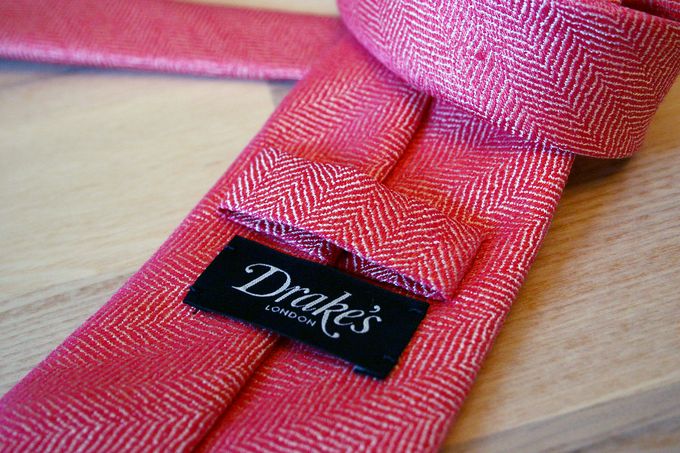 Pink woven silk and linen herringbone tie.
The tie is a 70silk/30linen blend, creating a rather interesting texture and a color that changes depending on the angle. A great summer piece to be worn with navy and lighter blues. The width is 8cm, the width I've actually started favoring. 9cm is still alright when wearing a suit, but in general I feel 8 or even 7 centimeters to look sharper. Additionally, it ties a fantastic knot.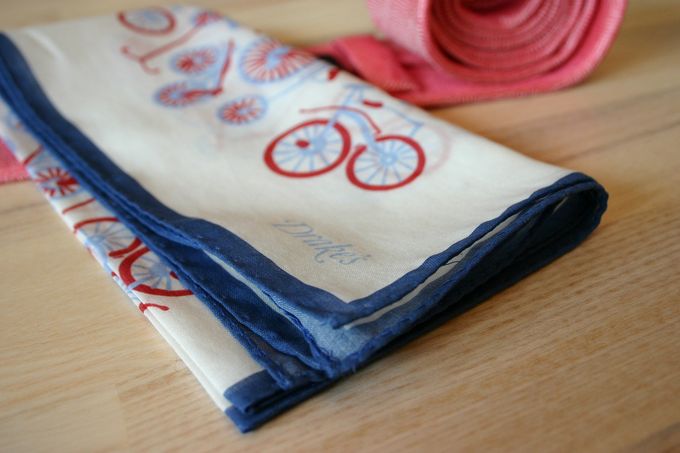 Natural bicycle print cotton pocket square.
The pocket square is is 100% cotton and made in Italy. It is very lightweight and has great natural colors. The weight of the fabric allows you to fold it pretty much any way you like, something not at all guaranteed in cotton pocket squares.