Field Jacket And Longwing Bluchers
The Alpha Industries field jacket I had modified last year has served me well troughout the winter and is easily now one of my favorite pieces of clothing. Now that the weather is starting the warm up again after a little bit colder period, I thought I'd share some of my thoughts regarding this jacket.
First of all , after getting the fit right I don't think the jacket could really be any better. Unlike most proper menswear brand field jackets, AI's M-65 has enough length not to look ridiculous and I personally haven't  seen the need for any of those space age fabrics the 1000 Euro jackets have. My Alpha has kept me warm and comfortable (without a liner) all the way down to some -5 degrees Celsius, and with some layering it can still be worn in even colder conditions. As in all field jackets, the many pockets also make it a a very functional piece where that has room for all the things you want to carry around.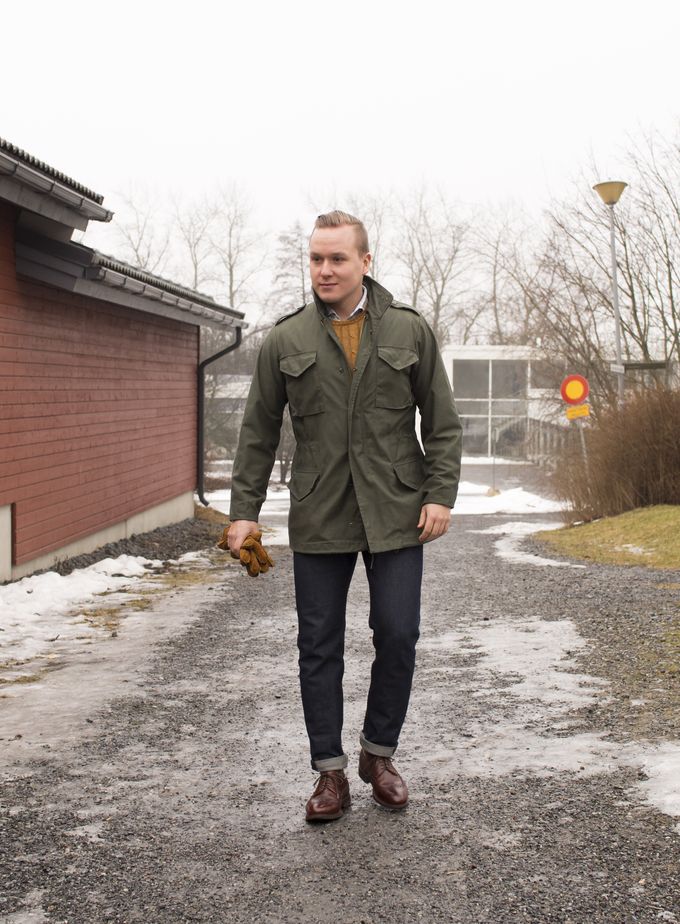 So, the jacket is from Alpha Industries, flannel shirt from SuitSupply, cotton silk cable knit from SuitSupply, bridle leather belt from Equus Leather, denim from Norse Projects, Fair Isle socks from Falke, longwing bluchers from Meermin and suede gloves from H&M.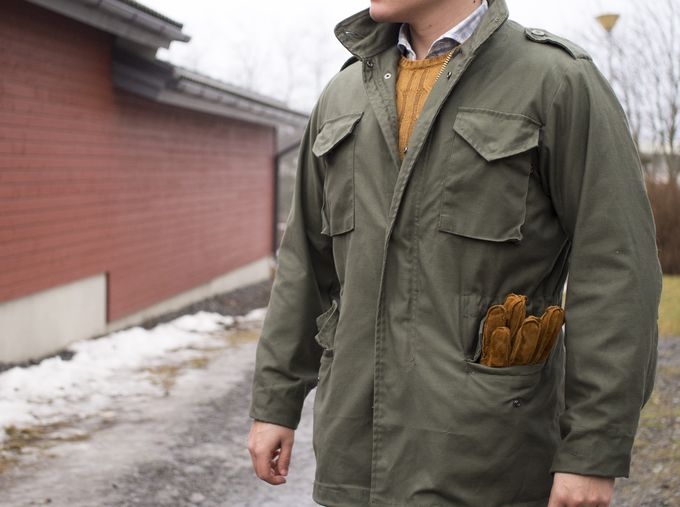 I get this question quite often, and to clarify, my jacket is the regular Alpha Industries M-65. Read more about the modifications here.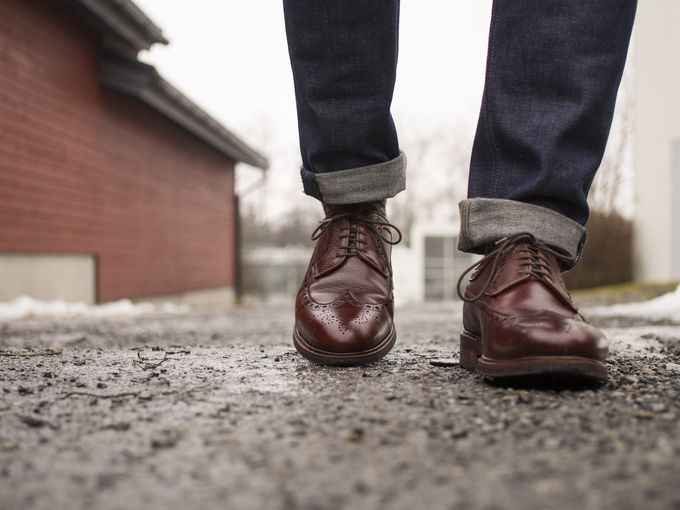 Meermin's longwing bluchers, my first pair of Meermins. The dark chestnut, almost burgundy color is great for the fall and winter season.