Full Grain Vegetable-Tanned Leather Weekender Bag by Linjer
I've finally been able to get all the material ready and some first-hand user experiences to write a review on my new Linjer full grain vegetable-tanned leather weekender. I received the bag some time ago and have already made a couple of work trips around Europe with it, so I reckon I can quite confidently present my first impressions of the item. This article will cover the design, quality and the general user experience to give you an idea what kind of a deal this 649 USD full leather weekender bag is. In case your eager to know though, I can safely say it's a pretty good one.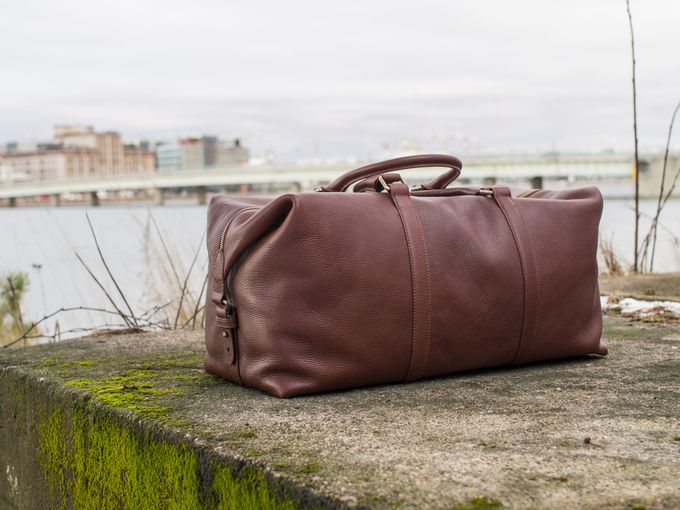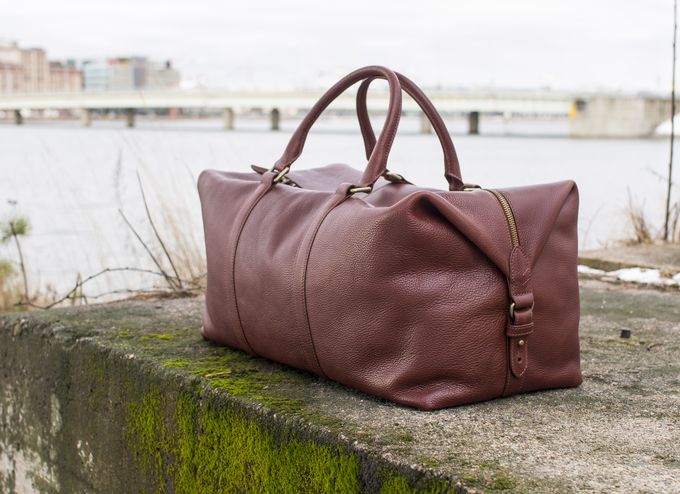 Great design choices
So, let's talk design. At first I have to admit I had some glimpses into the bag design in its early development which is probably one of the reasons I've been so excited to see the final product. The soft briefcase I've been using as my main work briefcase for a longer time now has been truly amazing, already forming a beautiful patina as a result of the hectic daily life. I really liked Linjer's briefcase design in it's quite Scandinavian look, and I'm happy to see their design philopsophy has remained the same over all other products. The weekender looks simply gorgeous with it's clean lines and big pieces of leather. It's got a coherent look that isn't gimmicky, but has just enough personal touches to stand on its own.
My favorite parts are definitely the straps at the ends of the bag. Even though I originally thought they were a neat touch to give an otherwise very basic design some minimalistic flair, upon receiving my bag I quickly realized that was not all. The way the leather is "folded" at the ends actually make the bag a lot roomier for its external measurements. The design makes the bag more of a rectangular instead of the regular tube like shape we usually see in this type of weekender bag. This means the bag actually has a reasonable amount of additional space when compared to its competitors while still remaining a very compact piece that can be used as a carry-on bag while traveling. I was just in Germany this very week and I still had spare room in the weekender after packing an extra suit and full gym gear with me.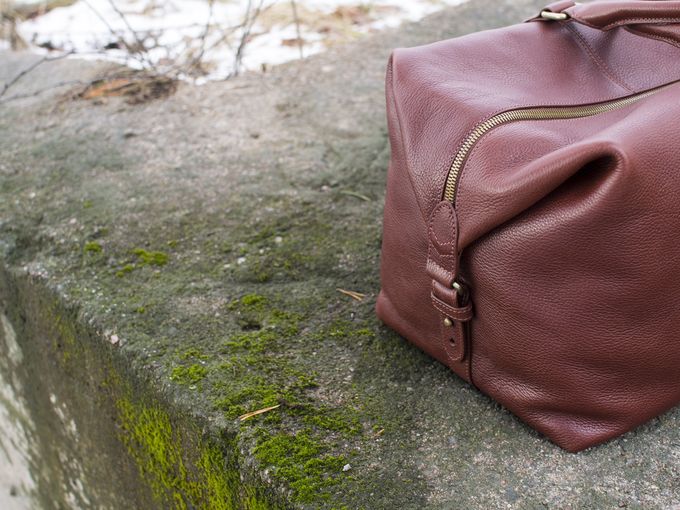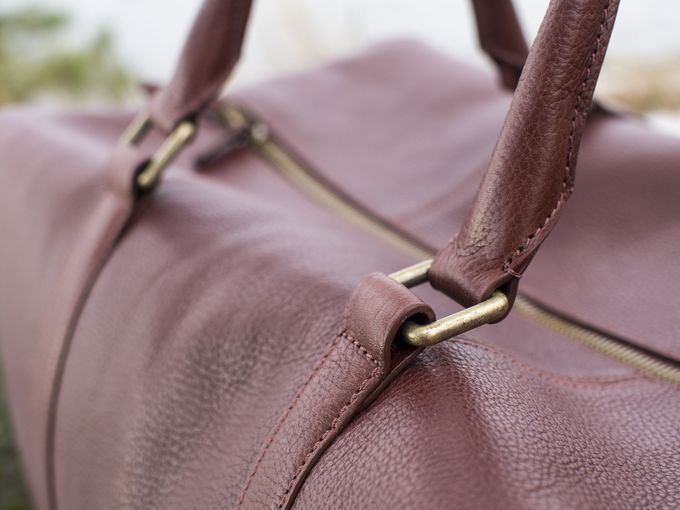 How good are the materials?
It's not hard to see the pride Linjer takes in using the best available materials, most notably only full grain vegetable-tanned leather that (as all menswear enthusiasts know) lasts longest and ages beautifully due to all the natural ingredients used in the tanning process. Based on my briefcase and how it has started to patinate, Linjer's pride in its materials is well-deserved.
The leather in the weekender has a chunky and thick feel to it and it is very, very soft. It actually kind of has that "buttery" feel you get in the best handmade shoes. My weekender is in the chestnut color, one of the three colors available and definitely my personal favorite. In my opinion, the sort of rustic grain also seen in this leather always looks best on different shades of brown. In any case though, the main material is definitely top notch and in my opinion better than you normally get for the price range. The other materials used, a hefty brass zipper, brass metalwear and heavy duty cotton used for the lining all seem excellent in their own right and I don't have any complaints in this regard.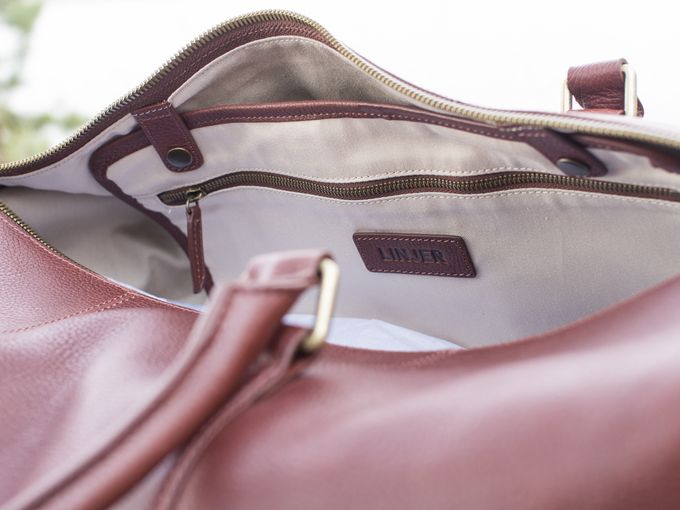 How good is Linjer's weekender for traveling and other daily use?
So, after my initial experiences, how do I like the weekender and do I think it's worth the money? My old weekender was basically a random piece I bought when I was younger, made from polished leather so basically not full grain leather and definitely not vegetable-tanned leather. The quality difference to the Linjer is obviously massive and it's not really even fair to compare them in that respect. That said, my old bag was of a very classic design and I think it makes quite a bit of sense to point out those features that I think make the difference with my new weekender. While we are only talking about a bag and it might seem like there are only so many things it has to do right (carry stuff and not fall apart?), there are a few clever design choices here that really elevate the user experience to a new level.
First, the shape of the bag does give you quite a lot of extra space while also making packing the bag a little bit easier than with most weekender bags. The bag is technically quite perfect for short business trips or weekend trips, and that's even before you lay your eyes on it. Second, the weekender comes with a detachable cotton pouch that functions as the inside pocket. I thought this was a good choice and actually found myself using the pouch kind of as my wash bag while on the road. These are both quite simple things, but at the end of the day if you're going to rate something outside the aesthetics, it's the materials used and the small technical details that make the difference.
And as we come to the end of the review though, all this might seem perhaps a bit too positive. Fear not though, I do have some words of criticism for the bag as well. The first one is the same one I had with my briefcase earlier, I hoped there would be more pockets. In this case, I think another integrated pocket on the other side from the detachable pouch would be perfect by giving you another compartment for small miscellaneous items you might be carrying with you. Second, I think a full leather strap would be ideal for a bag that feels quite luxurious in every way. In some ways I feel like the canvas strap is a lost opportunity. And finally, the cost of the bag is starting to be in the premium range. While I think it is definitely one of the most beautiful designs and great value for money, the price does climb up a little bit if you're living in a country with a bad exchange rate with USD and where customs fees will be added to the final cost.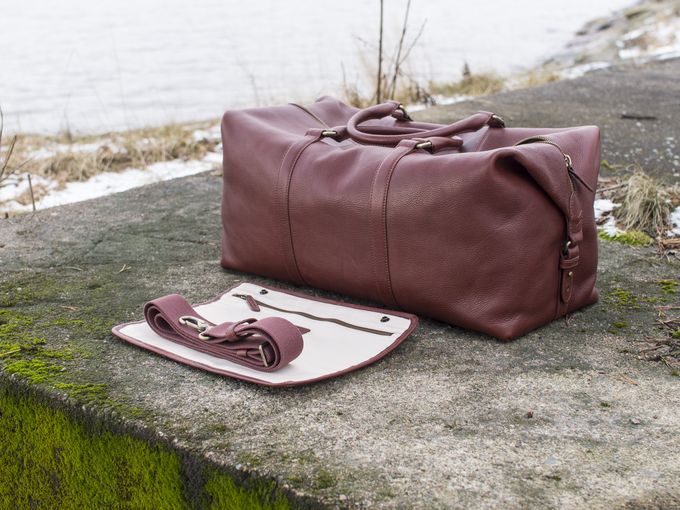 Linjer weekender review summary
So, there you have it. Easily one of the best-looking weekender made out of exceptional materials, you're looking at something that offers a great carry-on travel bag or just an elegant bag for weekend traveling for a reasonable price. I'm very happy with the product and can recommend it to anyone who is thinking of acquiring a long-lasting companion in the form of a leather bag. I'm also very glad to see Linjer is continuing onwards strong, hopefully encouraging more new companies to bravely go with the philopsophy of quality over quantity. What also speaks for itself is that already three of my colleagues have got themselves a Linjer briefcase after seeing mine - something that seems to signal even Finns are now willing to spend a little bit for quality leather items when the value is there.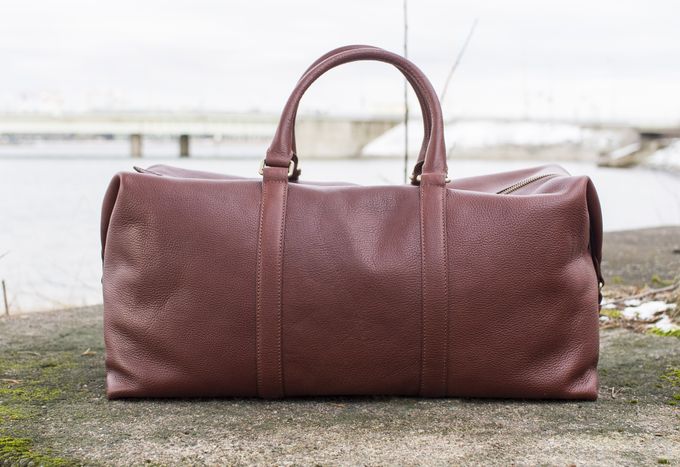 Next week we'll have some more new beautiful things to review as well as another longer article provided I have time to write it. And as always, Instagram will be full of new, fresh and unique content on a daily basis - make sure to follow me and join the 11k+ others.